Teach English in Cambodia
TEFL jobs in Cambodia
Would you like to teach English in Cambodia? Cambodia is a stunning country, and it has a great history. The outstanding temples are something everyone should see first-hand, and they have delightful beaches where you can make the most of the weather. It is, therefore, little wonder that so many people want to teach English in Cambodia. You can enjoy everything the country has to offer, soak up the culture and earn enough money to work and plan when you are teaching English in Cambodia. 
When it comes to teaching English in Cambodia, you will need to be a native English speaker and have some teaching experience as well as a bachelor's degree – although it can be in a different subject, provided you have at least a year of teaching experience and a TEFL certification. 
For those qualified to teach English abroad, you will find a wealth of opportunities for English teachers in Cambodia. The lifestyle is fantastic, and you can enjoy the local cuisine while revealing in a country with low living costs. The wages might not sound the best but it is this low cost of living that makes it really easy to live there. So why not consider teaching English in Cambodia for your next adventure and enjoy exploring the local areas in your time off. 
Types of teaching jobs
Private schools
Most of the jobs on offer will be found in private schools. Public schools tend to stick to local teachers even if English is not their first language. So, have a look for jobs teaching English in Cambodia at one of the many private schools that are found in the country, with Phnom Penh having the most. Children will start learning English from pre-school age, so you have the opportunity to teach English in Cambodia to all age groups. As with most universities, you would need to have a master's degree to secure employment at this level, but it is possible that vacancies will be on offer if you are correctly qualified. 
Night schools are also popular, and here, you will mostly find adult learners looking to improve their English language skills. These tend to operate between 5:30 pm and 7:30 pm, so you would be starting work when most people finish. Schools run from 8 am to 11 am, then you have a few hours off for lunch and head back for the afternoon session, which is 2 pm to 5 pm. This means that you will need to be flexible, and your day might be different from what you are used to. However, it could work well in terms of time off. 
Volunteer teaching 
There are a lot of opportunities for volunteer English teaching in Cambodia, making it a popular gap-year choice. There is a lot of unemployment in the area, and one of the things that help locals earn more money is the ability to speak English, so they often approach volunteers for this. 
Some of the organisations include orphanages, but this can be pretty upsetting work on an ethical level, or you could work with the Buddhist monks, which can be life-changing. Many people want to teach English in Cambodia under these conditions. 
Where to teach in Cambodia
The majority of jobs teaching English in Cambodia are located in one of the two main cities, and it is worth heading there on holiday to have a look and see where you think would suit you best. 
Phnom Penh 
This is the capital city of Cambodia, and there are 1.5 million people who call Phnom Penh home. It is also where you will find the best schools to teach English in Cambodia. However, this city has a higher cost of living compared to other areas. That said, you will also find that pay is adjusted accordingly, and there is plenty of opportunity for ongoing professional development. Enjoying city living is a must if you want to set up your career teaching English in Cambodia here. 
Siem Reap
For a different experience teaching English in Cambodia, then take a look at the city of Siem Reap, which is located north of the ancient temples of Angkor. It has grown a strong tourist industry and become a popular destination for lots of people. Around 300,000 call Siem Reap home, and there are many venues on offer for a job teaching English in Cambodia. If you pick Siem Reap as your base, you will enjoy a vibrant nightlife and have access to plenty of bars and restaurants. You can also explore the rest of the country as well as being ideally placed to head to Vietnam, Laos and Thailand when you are not working. 
How to find a job in Cambodia
Finding a job teaching English is not difficult. If you head to the TEFL Institute jobs board, you will find the latest adverts. The best time to apply is during the dry season, as there will be little to no work in the area during the rainy season. However, if you set up your life in Phnom Penh, there are year-round stable jobs teaching English in Cambodia on offer. Volunteer roles are available at any time. 
Work visas
To travel to Cambodia in any capacity, you will need a minimum of a 30-day tourist visa. If you want to work teaching English in Cambodia, you will need a business visa, and if this expires and you want to stay, you can renew without leaving. 
The business visa is your permission to work in the country, and you can apply for your business visa to last up to one year. 
Classroom and work culture
The opportunity to teach English in Cambodia is fantastic and something you should definitely look into if you want to work in another country. It will be very different to the life you currently have, and you may need to change the way that you teach.
Children in Cambodia address teachers as Miss or Mr 

Punctuality is essential, and you must be on time and ready to teach

Students are expected to arrive 5 mins before the lesson starts to prepare

Take steps to inform them if you are going to be late

Picking noses is a common habit and is not considered rude or disgusting
Culture and etiquette tips
In any new country, you should ensure you observe cultural etiquette, and when teaching English in Cambodia, this includes
Appropriate dress, in the classroom, you must be modest and professional. You should not wear shorts, tank tops, or flip flops, and women should have a scarf covering their shoulders.

Religious respect. If you visit a palace or temple, you must remove your shoes and bow as you go in. You must not touch the robes of monks or have your feet facing a Buddha likeness. 

The right hand should be used to pass things or pick up items whenever possible. Strangely it is considered rude and unfriendly and not something you should do

Be careful not to stand on someone's bag, clothing or chairs as feet are unclean, and therefore, that is an offensive action. 

Do not touch anyone on the top of the head, particularly babies and children, as this is very impolite.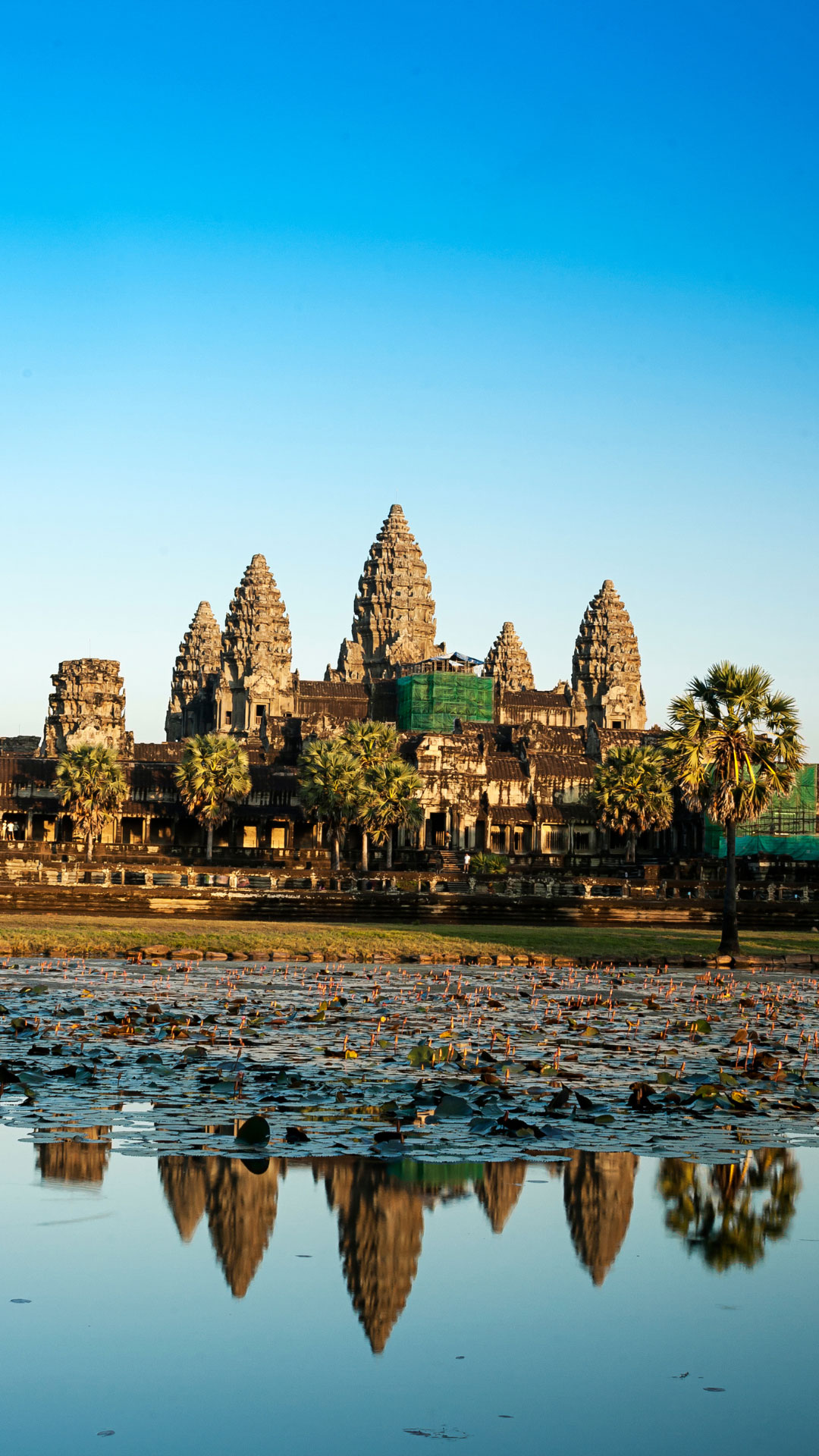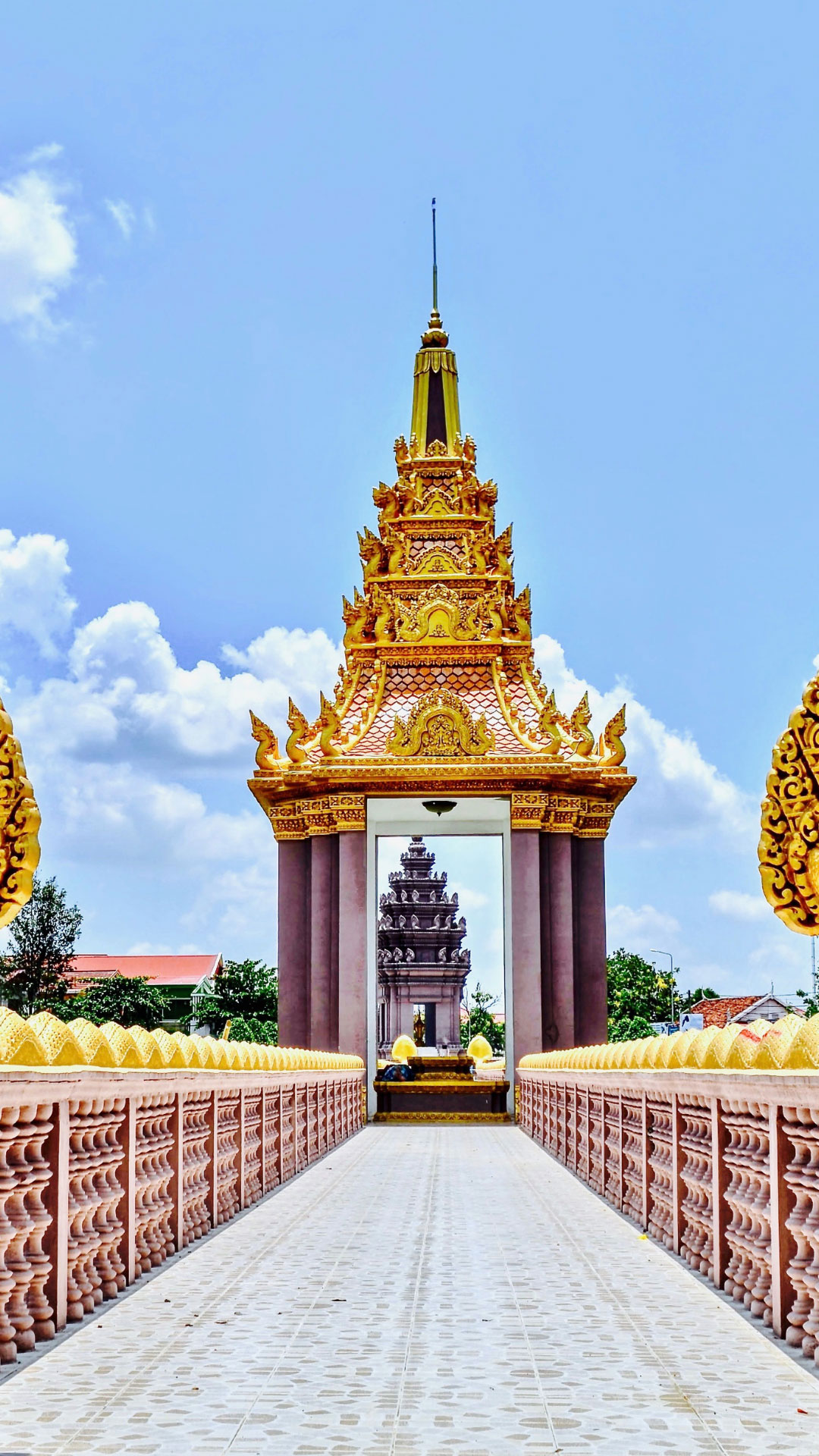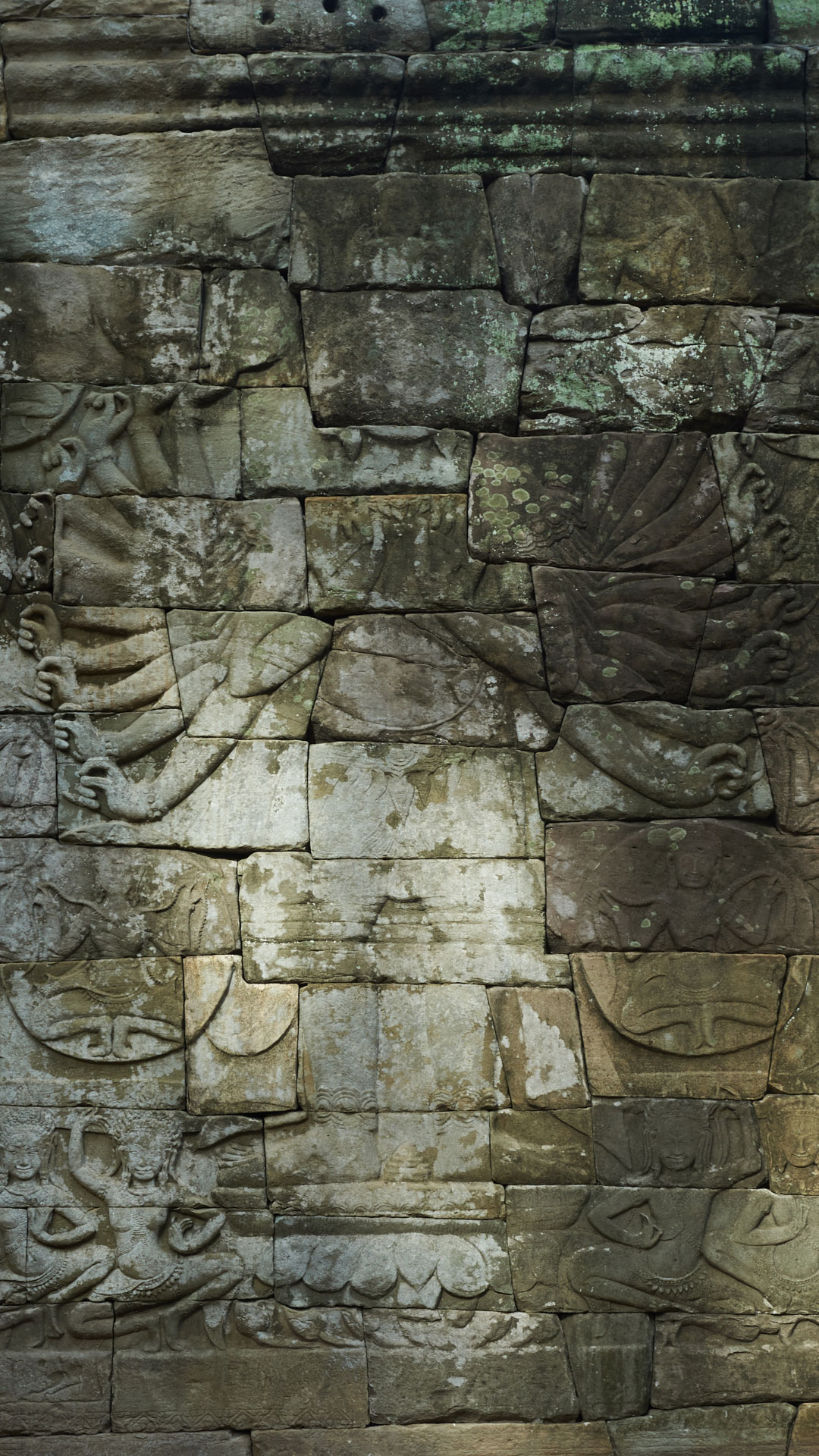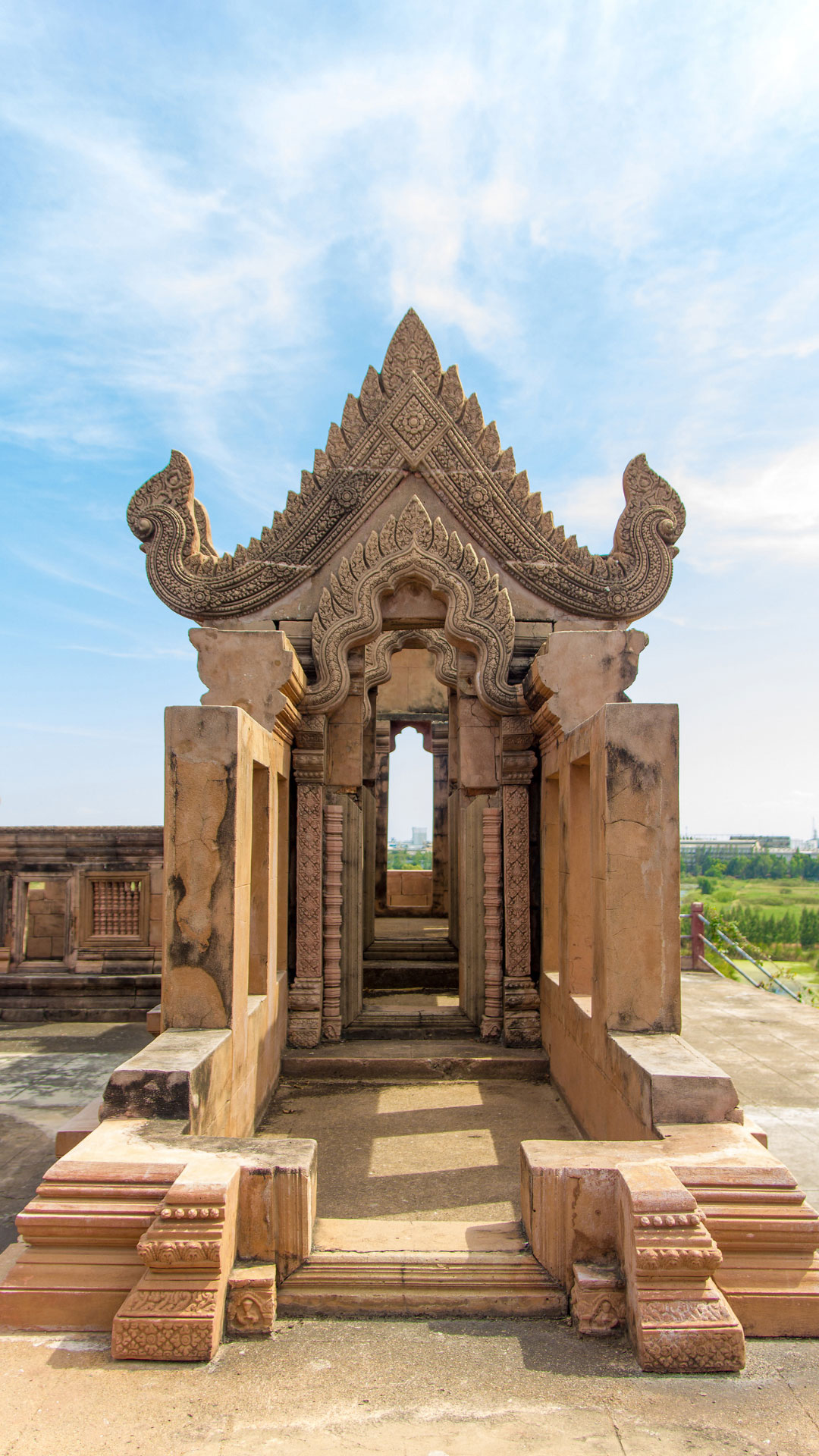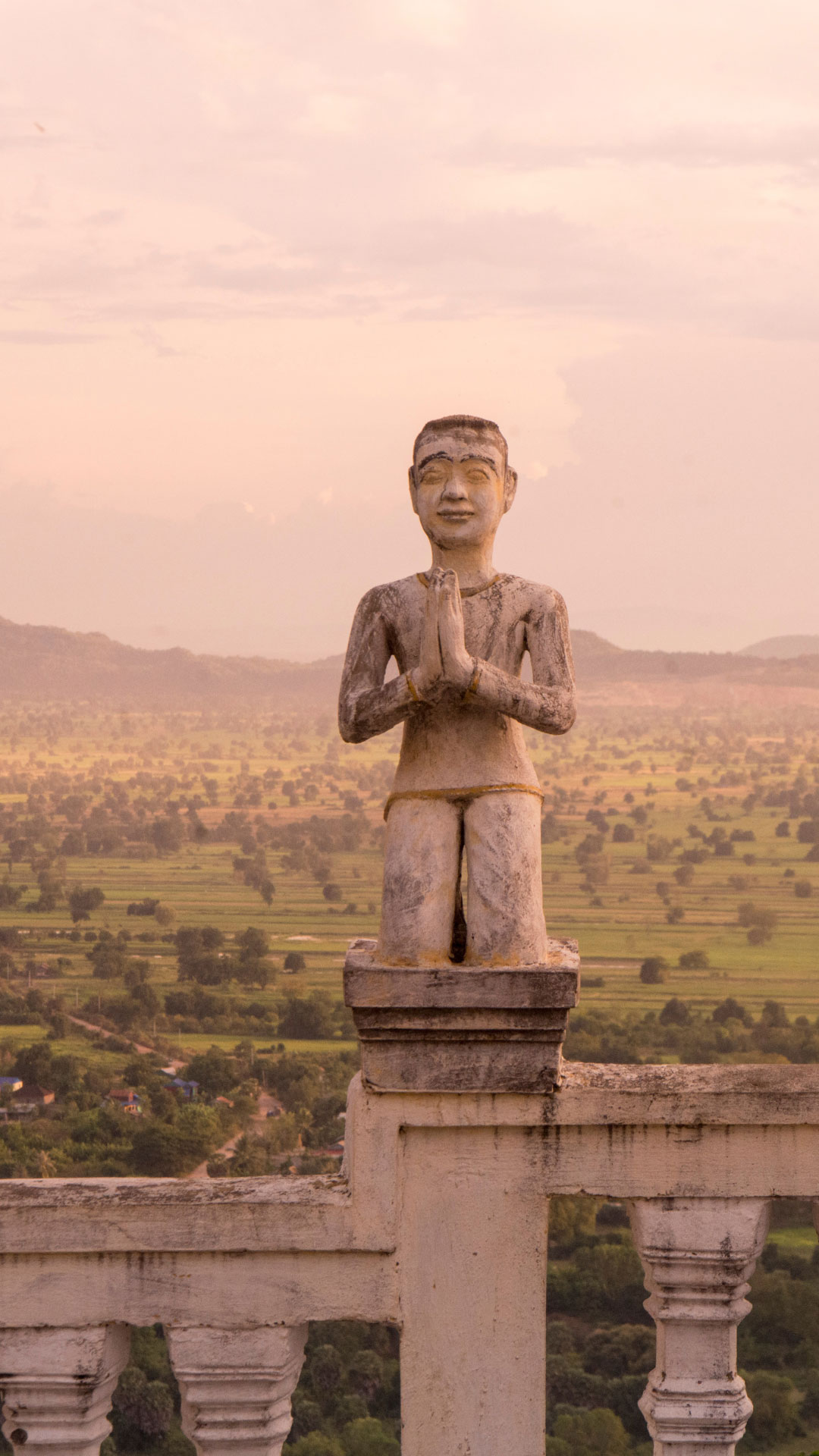 Cambodia works mainly in dollars despite having a currency of its own. Generally, if something costs less than one dollar, it will be priced in local currency, so you may find a mix of price tags which takes a bit of getting used to. At ATMs, you can withdraw either currency. Dinner bought at a street market is cheap, and you may only need to pay $1.Meals in restaurants are also very reasonable, making this an inexpensive location for English teachers in Cambodia. No matter where you go, the same rules apply; the cheapest way to live is to copy the natives. Tourist places are going to be more expensive than local eateries tucked out of the way. 
If you have a job teaching English in Cambodia that is paid by the hour, you will find there are no benefits included. So you need to sort housing, health insurance and other things. You will get time off, but it will not be paid. There are loads of ex-pats teaching English in Cambodia, so finding a community won't be hard. Many will be volunteers living very cheaply.
When you get time off, try and see the most famous landmarks, these include the Battambang bat caves, Angkor Wat, the island of Kph Ring and the Ta Prohm temple.
Accommodation: USD $507–$1,059
Utilities: USD $93
Health insurance: Cost of a typical visit to a GP: USD $33
Monthly transport pass: USD $22
Basic dinner out for two: USD $9
Cappuccino in ex-pat area: USD $2.26
A beer in a pub: USD $1.73
1 litre of milk: USD $2.46
TEFL jobs in Cambodia: KEY POINTS
EDUCATION NEEDED
No degree is required for a visa but can be specified by employers
MAIN JOB TYPES
Private Tutoring, Volunteer Teaching
TEFL CERTIFICATION NEEDED
120 Hour TEFL Training
Popular Locations: Phnom Penh and Siem Reap
Salary: The basic monthly salary for full-time positions is likely to be USD $900–$1,300 per month. Top salaried positions pay around USD $2,000 per month. Many positions pay by the hour, at a rate of around USD $10–$15 per hour.
TEFL Qualifications: A 120-hour TEFL qualification is generally required
Educational requirements: No degree is required for a visa but can be specified by employers
Term times: May to October and November to March
Currency: Cambodian Riel (KHR) and US dollars
Language: Khmer
Previous teaching experience: Beneficial but not necessary
Depending on where you work and the role you have, being an English teacher in Cambodia can be a very different experience from what you have been used to. Volunteer roles are numerous, and some places will charge fees in return for providing you with board and lodgings. Others do not have fees, but you will likely have to pay for your food and accommodations. Paid positions teaching English in Cambodia can be contracted on a monthly salaried or per hour basis. You may be offered a lower remuneration but find it comes with a free housing option. Conversely, you may get a high-paid role that has no benefits attached. 
Public schools tend not to teach English, and if they do, they tend to use local teachers as the standard of English is not perfect. So, you are more likely to find work in a private school but be sure to do your research. The reputation of some of the schools is not good. There will be many private school opportunities, so make sure you are getting the best fit for you, not just the first job that comes along. The amount of materials you will get also varies, and it is up to you to provide anything they do not have. Expect classrooms to be busy and friendly and understand that although they mean well, kids can be hard to manage. 
CURRENCY
Cambodian Riel (KHR)
OUR CAMBODIA TEFL RATING
3.8/5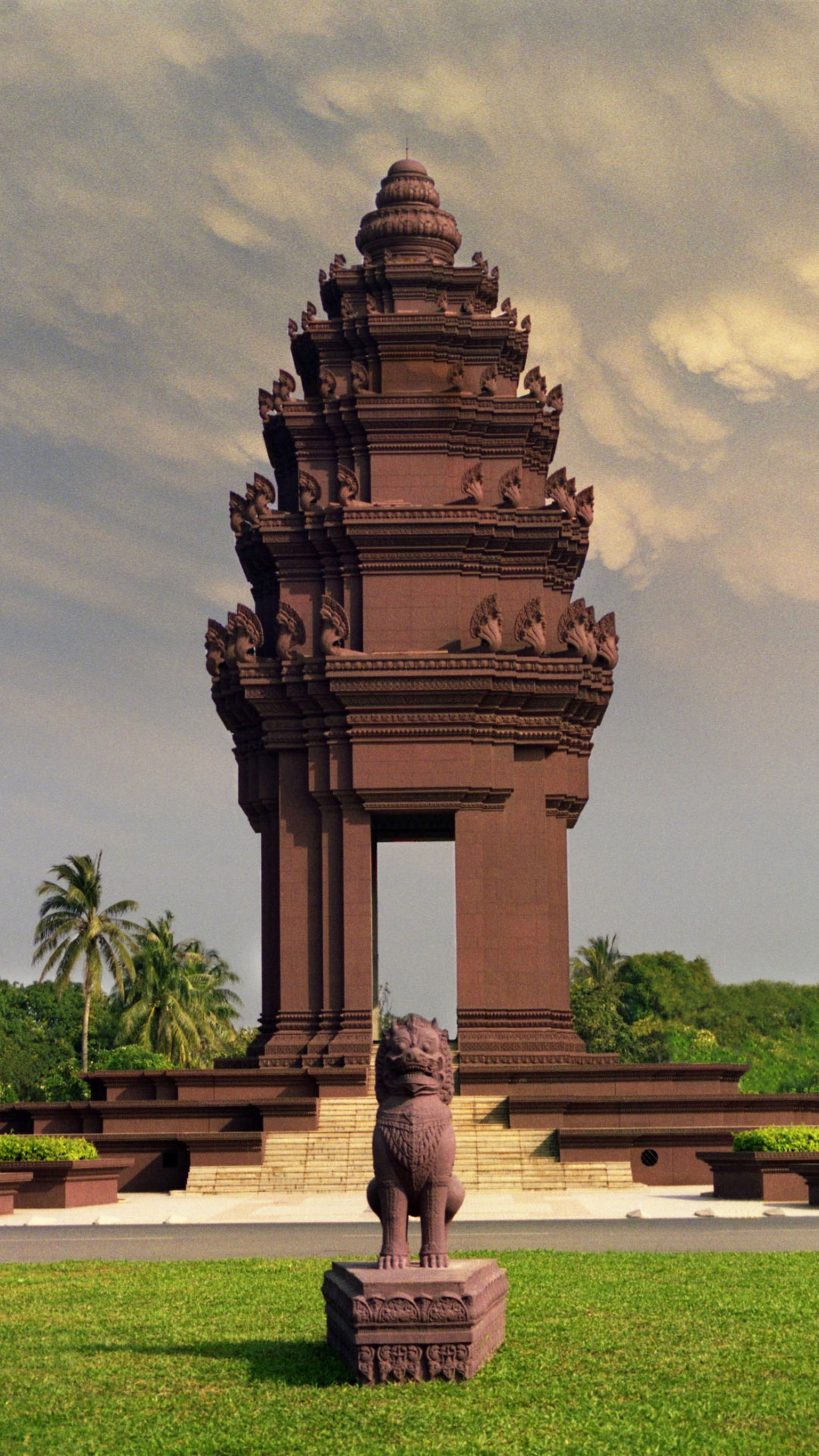 TEFL jobs in Cambodia: FAQS
Q:
How much do English teachers in Cambodia earn?
The average wage for an English teacher in Cambodia is about $700-$1,000 a month
Q:
Can I teach English in Cambodia without a degree?
Teaching English in Cambodia varies vastly when it comes to qualifications. You will stand out from other candidates if you have a bachelor's degree and TEFL certification, but for some posts, no qualifications are needed. To get university posts, you will need strong experience and a master's degree.
Q:
How can I teach English in Cambodia?
Finding work as an English teacher in Cambodia is usually very easy. The salaries are comparable to the cost of living so that you can afford a wonderful life. There are many programs you can apply to, and there are agencies that will help you find work. Finally, you can approach schools directly by checking job boards and the internet.
TEFL courses
Become a confident, qualified English teacher with flexible online, classroom or mixed learning.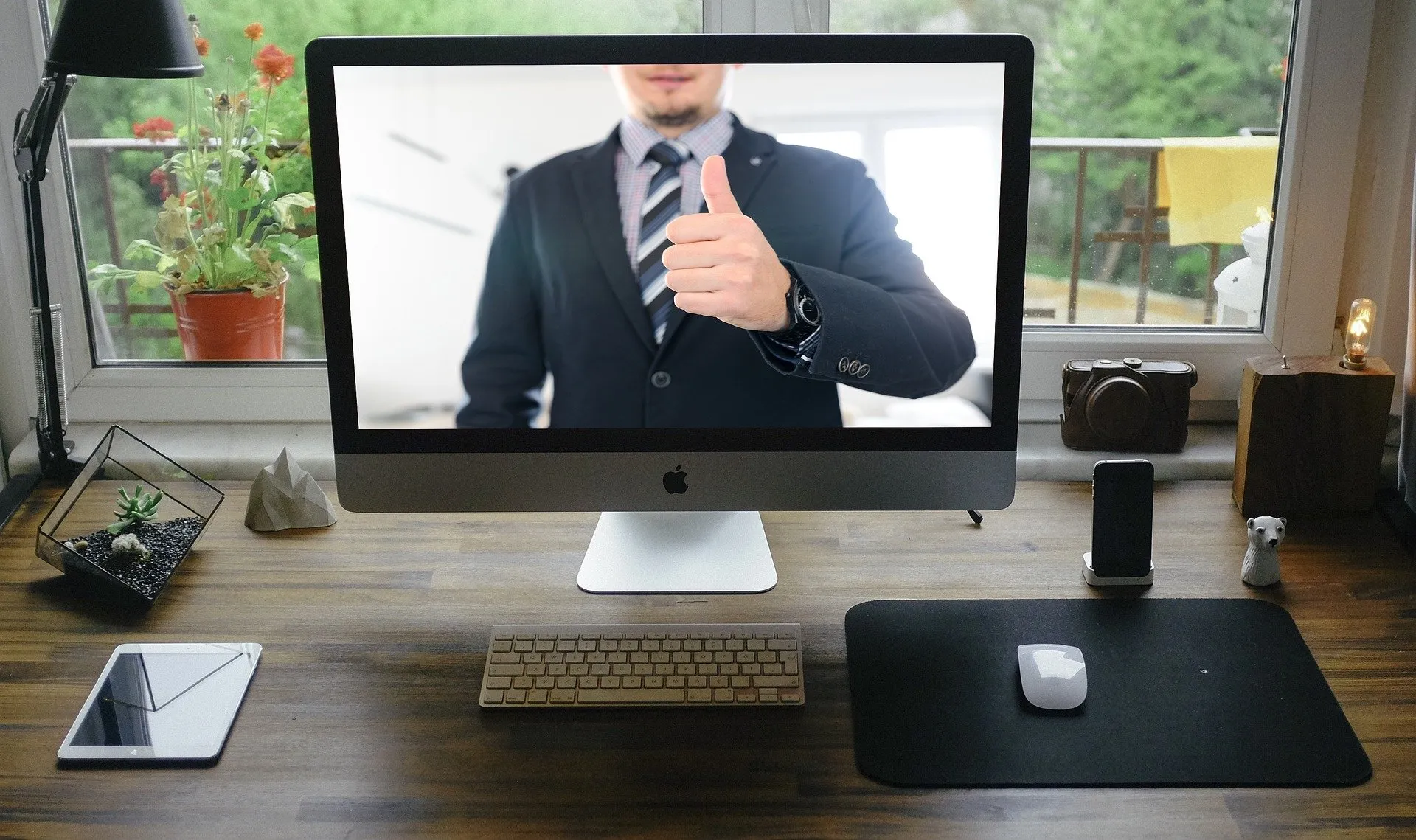 TEFL internship
With accommodation, training and full in-country support sorted – it's the hassle-free way to kick-start your TEFL career.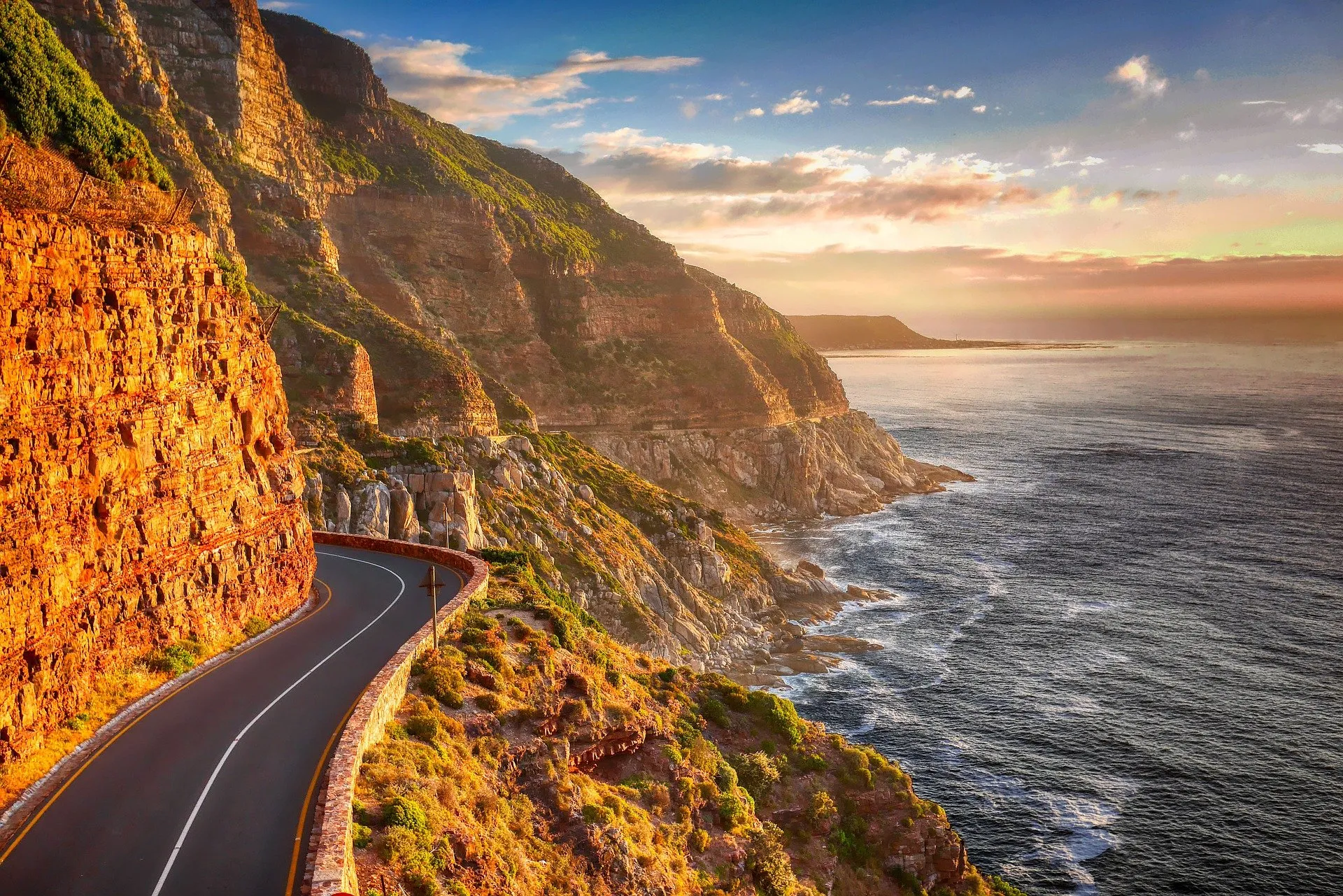 TEFL jobs
Check out new TEFL job listings on our sister company's well-stocked jobs board.