Teach English in Vietnam
TEFL jobs in Vietnam
Would you like to teach English in Vietnam? There are many reasons why so many people are interested in teaching English in Vietnam, including the stunning natural setting, the delicious and exotic cuisine and the busy, bustling cities. There is a very famous UNESCO world heritage site called Halong Bay which is worth a visit if you spend time teaching English in Vietnam. In addition, there are many other iconic places, including Ho Chi Minh City and Hanoi, which is the capital located very close to the centre.
In most cases, jobs teaching English in Vietnam require you to have a bachelor's degree and a clear criminal records background check. Many institutions will also insist that you have a TEFL certificate and have experience teaching in the past. Your degree does not have to be in English so long as you have your TEFL certificate. One of the best ways to find a job teaching English in Vietnam is to go on holiday with a tourist visa, which can then be converted to a work visa once employment has been secured. You will find that there are lots of volunteer English teaching jobs in Vietnam which are great for a gap year to experience living in Vietnam to see if this might be a more permanent move for you.
Teaching English in Vietnam offers a year-round good climate, friendly co workers and respectful pupils. It is also an excellent location for exploring the rest of Southeast Asia without having to spend too much money. In the ultimate guide to teaching English in Vietnam, we detail everything you need to know to find the perfect job in this stunning country, starting with your TEFL certification.
Types of jobs 
English teachers in Vietnam will find there are three main options when it comes to finding work. The roles offered are pretty different and come with various requirements, workloads and advantages and disadvantages. It tends to be mandatory to have your TEFL certification no matter which of the English teaching jobs in Vietnam you are interested in obtaining.
Language schools
There are loads of language schools in the biggest cities and towns like Ho Chi Minh City and Hanoi, which means there are also plenty of vacancies for English teachers in Vietnam. As well as having your TEFL certification you need to be a native English speaker.
The biggest advantage for English teachers in Vietnam working at a language school is the benefits package with the job. They are very supportive of their staff and offer plenty of ongoing professional training with workshops and other support if you are a newer inexperienced teacher. However, a disadvantage of working at a language school is the requirement to work weekends which potentially means you cannot travel as freely to explore the area.
International schools
The highest paying jobs teaching English in Vietnam will be found in international schools; however, this also means you must have the highest qualifications. A bachelor's degree, as well as your TEFL certification and experience, will put you in a strong position against other candidates. Generally, international schools are located in the bigger cities, but this is a nice place to live and work. A newly qualified teacher is unlikely to succeed at getting a job within an international school. For those who work in these institutions, you will find that they look after you well, providing a housing allowance, covering the cost of flights and working with you on continual career growth.
Private schools
The final option is to become a personal tutor teaching English in Vietnam. In the larger cities, you will find a reasonable demand, and you can set your schedule and prices. Of course, you won't get any of the benefits that come with being employed, and you will need to ensure that you take care of your work permits, visas and other legislation that freelance self-employed people must abide by. Generally, tutors charge between $10 and $16 for the hour, but if you have a long career history in teaching, you may be able to charge more. Tutors can work from home, at the student's house, or even online. Tutoring is also an option if you can only find part-time work at a language school or international facility, and it could be the perfect way to boost your income. 
Where to teach English in Vietnam
Deciding what area you want to live in is an excellent start. For example, Ho Chi Minh City is bustling, noisy and vibrant, which doesn't work for everybody. On the other hand, Da Nang, Vung Tau, Nha Trang and other areas are closer to the sea, more rural and therefore offer a quieter chilled experience, but there will be fewer vacancies for English teachers in Vietnam.
Classroom culture
When moving to a new country, it is essential that you learn about the local culture and how you would be expected to behave. Teaching English in Vietnam is no different, and you will find that they operate a very respectful community which you will need to do your best to fit in with.  In Vietnam, age demands respect; therefore, the elders are honoured, and children treat adults with respect. They will not joke and laugh and will not speak out of turn; instead, they will wait until you ask them for their input. You may dress casually, but consider it smart casual and avoid things like jeans and vest tops. Tattoos should be covered. Your students will probably call you 'teacher' instead of Miss or Mr.
How to get a job teaching English in Vietnam
The best way to get a feel for life in Vietnam is to go there on holiday and look for a job teaching English in person. While this can be a little scary if you haven't travelled much before, it is the best way to secure a job teaching English in Vietnam that you will enjoy. Online interviews and applications are starting to filter into the mainstream, but if you haven't already been, it's a gamble as to whether you will like the job when you get there.
Where to find a job
Jobs are advertised in various places, and recruitment companies are more than happy to help you secure the perfect English teaching job in Vietnam. Some companies will also help you obtain your TEFL certification but be sure to get at least 120 hours of teaching experience.
Work visas
The visa rules for teaching English in Vietnam are pretty flexible. You can start on a tourist visa which gives you three months to look for work. If you are working with a recruitment agency, they will help you gather all the relevant documentation, or if you secure a job on your own, the school should help. Some schools will even cover the cost of your visa, provided you have signed your contract. Fees for a visa are variable depending on how long you plan to stay and what you are doing. You will need original copies of your university diploma, passport, teaching certificate and other vital documents to apply.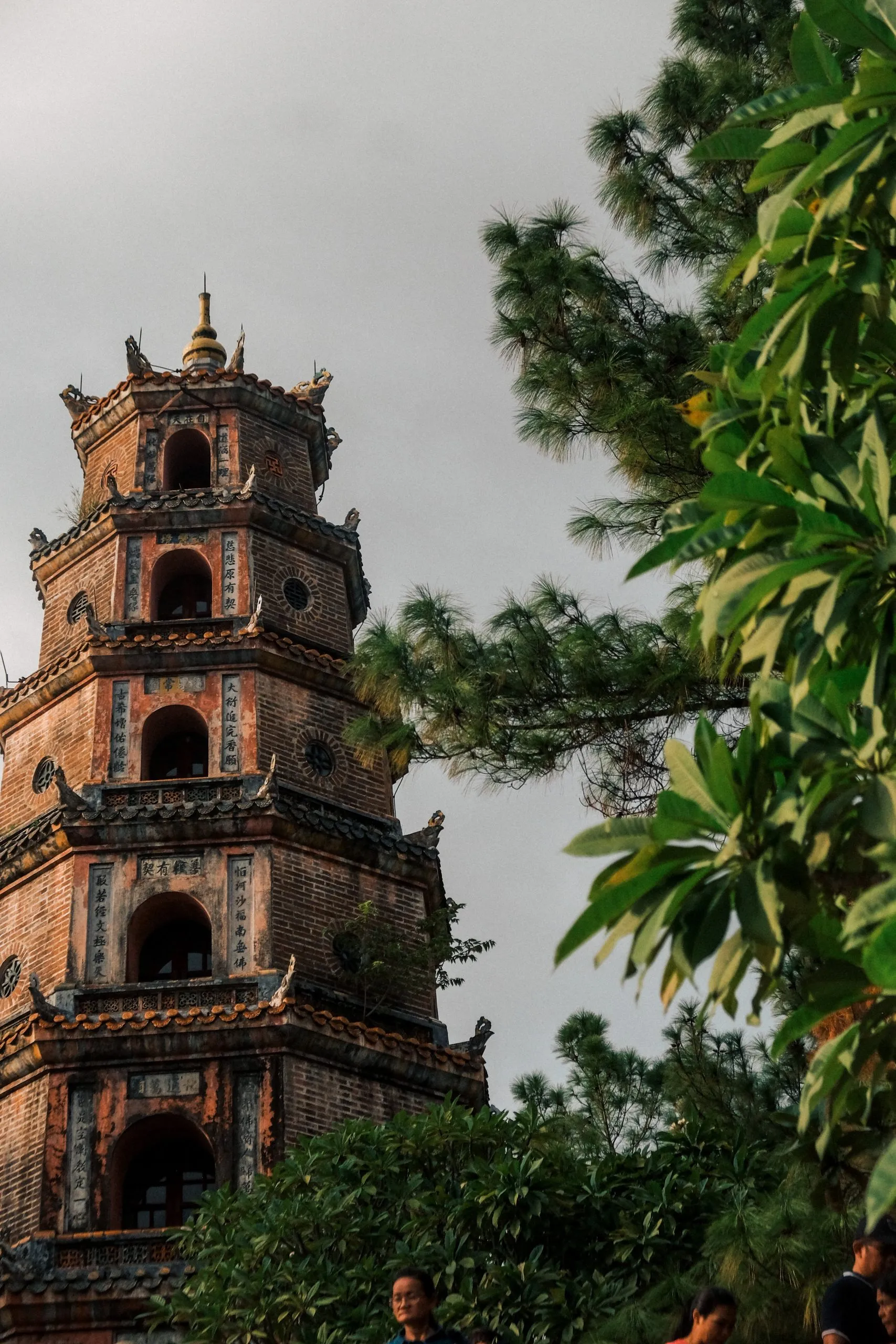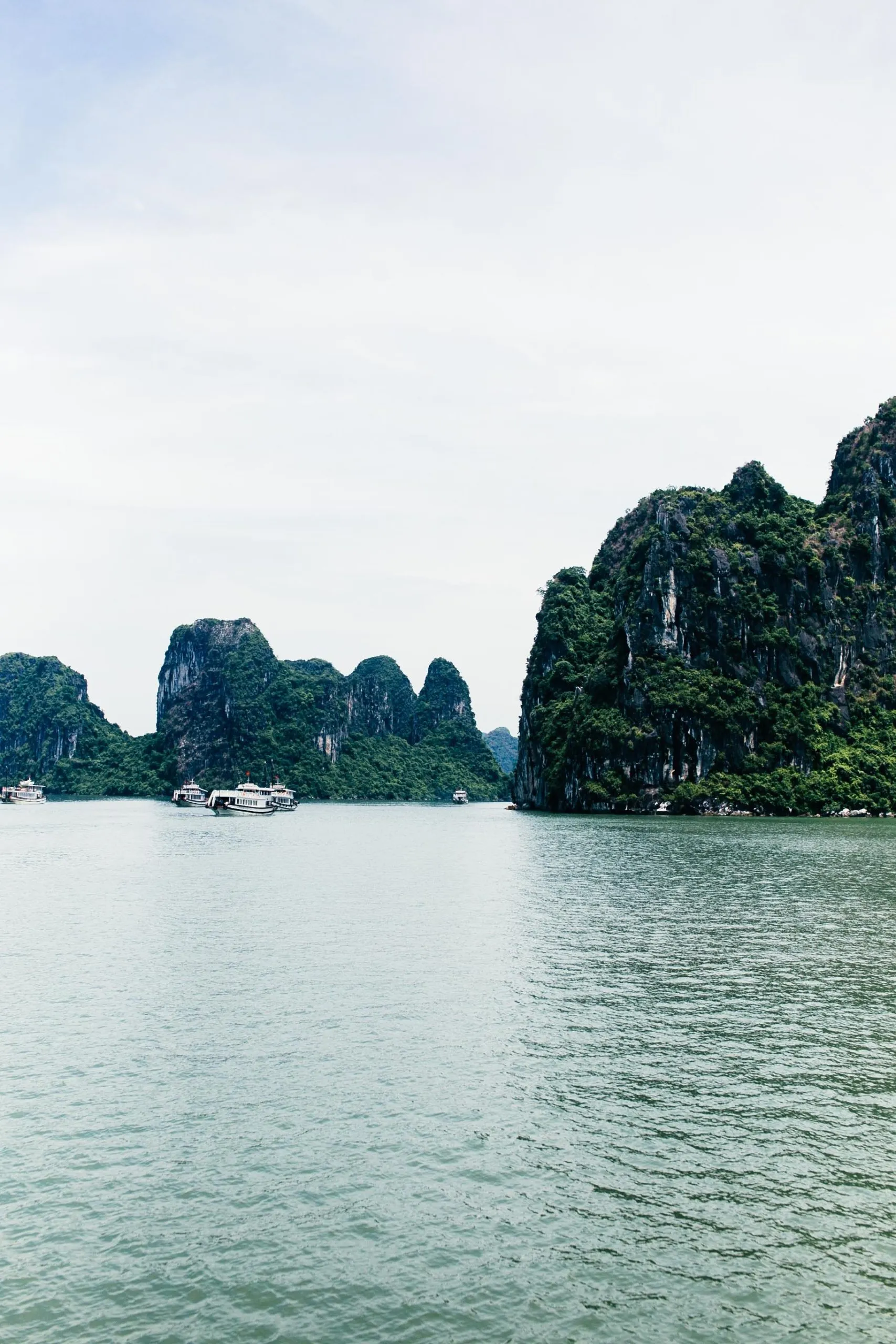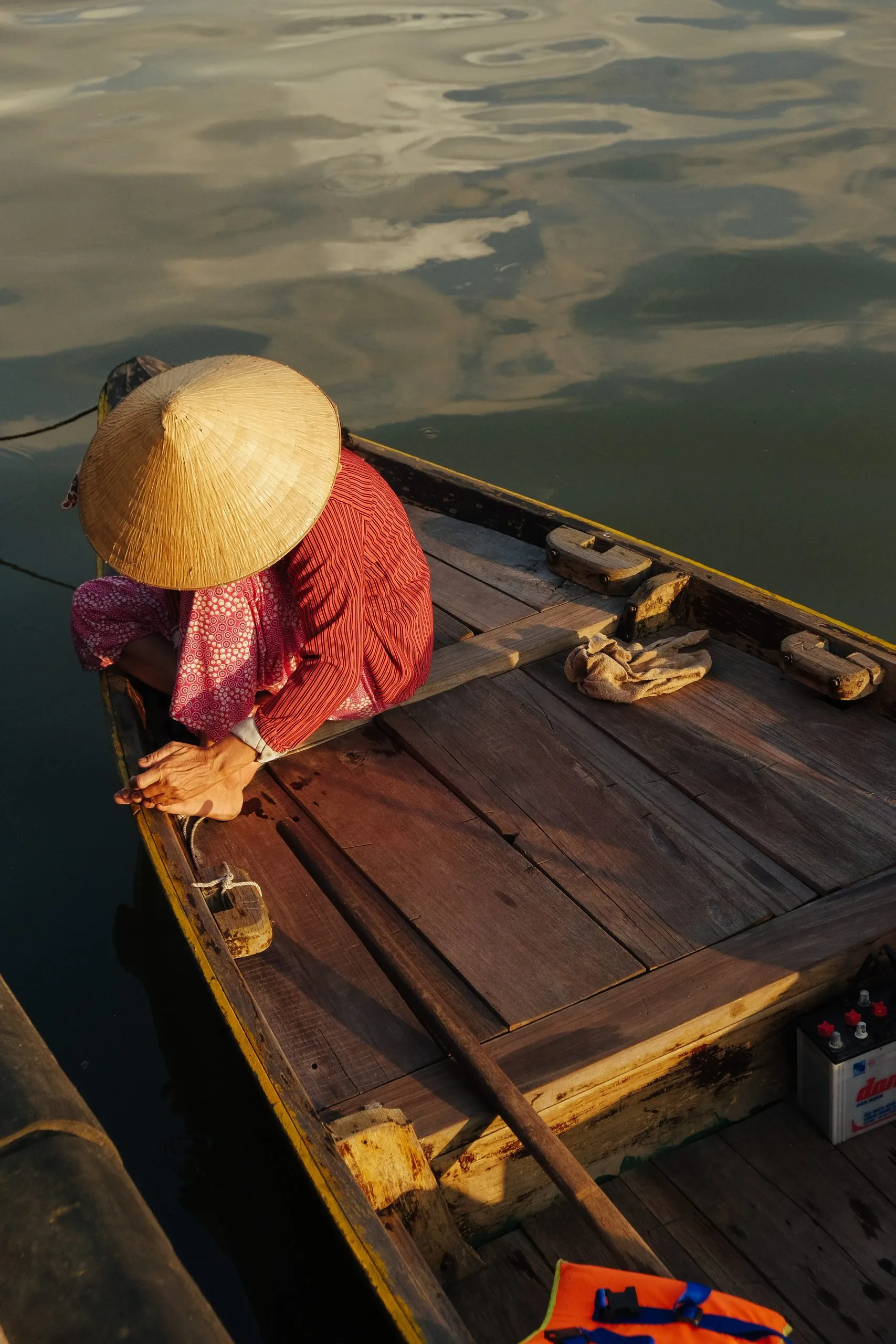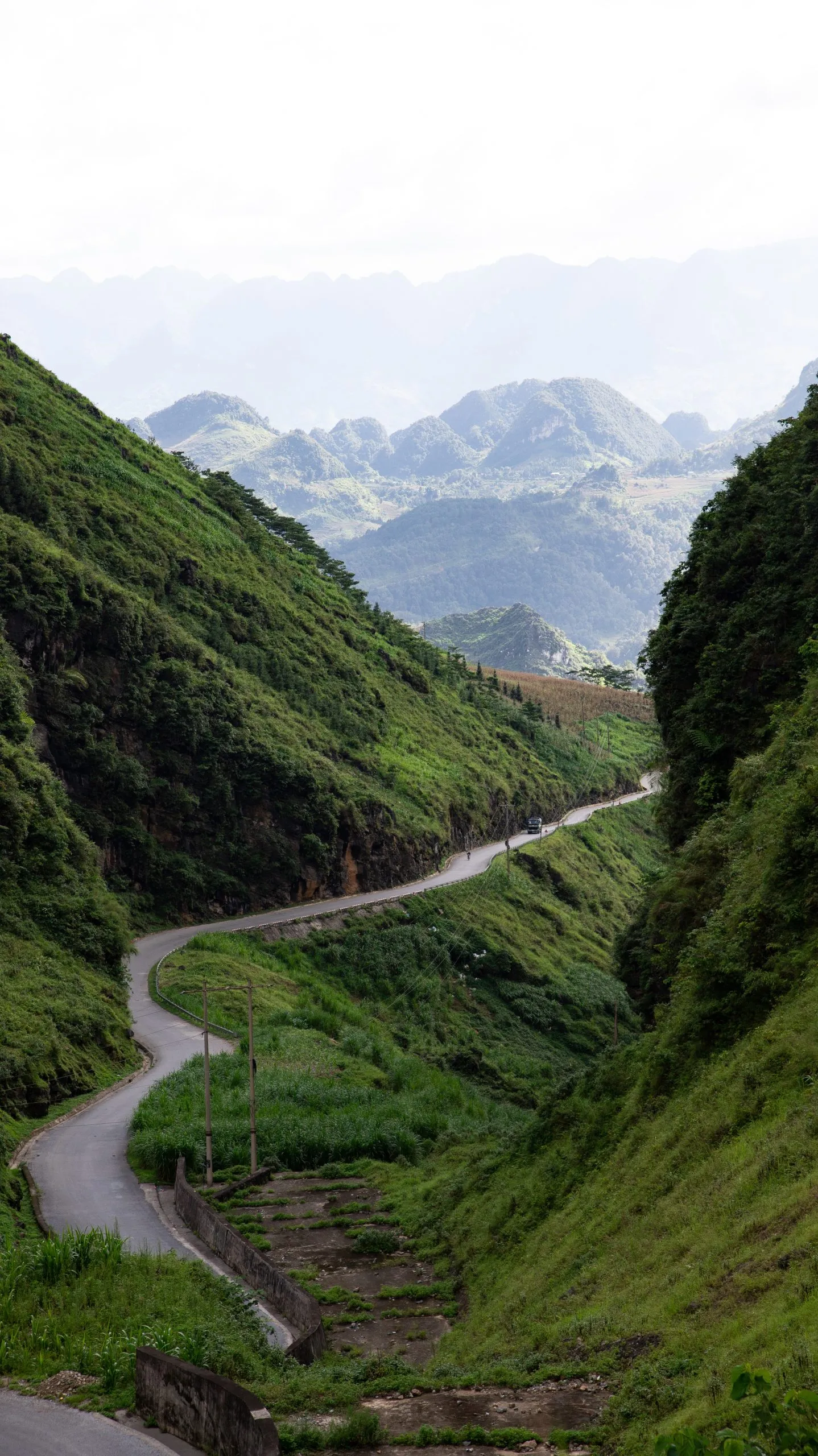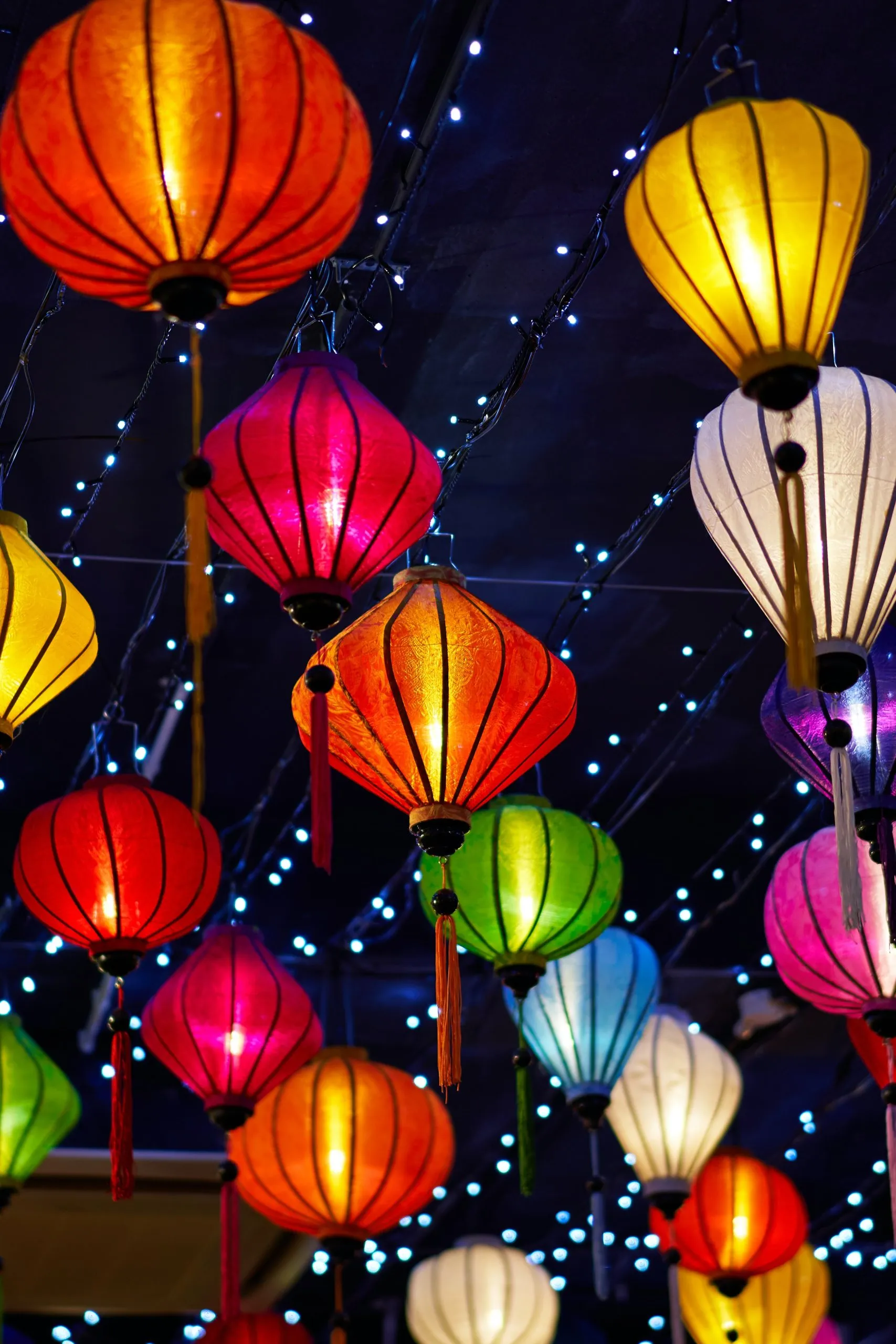 The cost of living in Vietnam is low, which means that anyone living and teaching English in the region will find they can live a comfortable lifestyle and still have money left over to spend or save. Most English teachers in Vietnam outearn the locals. The amount you will be paid will depend on the type of institution you work for, your qualifications and your experience. Being happy is also essential, so you may find that the best option is to live in a quieter area and earn slightly less, as you would find city living too stressful just to get a few more dollars.
As with most English teaching abroad, experiences living like a local is the best way to make the most of your money. Generally, housing won't be included as part of your role, but rents are easy to find, and you can either share a room in a house or live alone. Housing options range from modern condos to older properties right in the heart of the local community. One of the most important things to remember is your health insurance, and often this is not part of a job offer, so you must make sure you are covering this for yourself.
You will be pleasantly surprised at the low travel cost when you teach English in Vietnam. Many ex-pats use their time off to explore and see the country's many wonders. If you are staying for a more extended period, you may wish to consider motorcycle rental, which is only about $50 a month and gives you the ultimate freedom both for getting to work and exploring your local area.
Inexpensive restaurant meal : USD $2.19
Domestic beer (0.5 litres) : USD $0.88
Regular cappuccino : USD $1.73
Water (0.33 litre): USD $0.31
Monthly pass (regular price): USD $8.75
Utilites: USD $66.41
Regular milk (1 litre) : USD $1.50
TEFL jobs in Vietnam: KEY POINTS
AVERAGE SALARY
USD $1,200 to $2,000
EDUCATION
Bachelor's degree is required
MAIN JOB TYPES
Language schools, international schools, private schools, public schools
TEFL CERTIFICATION NEEDED
120 hours TEFL training
Popular Locations: The most popular locations for TEFL jobs in Vietnam are Ho Chi Minh City, Hanoi, Da Nang, Hai Phong, Can Tho and Bien Hoa.
Salary: Salaries for English teachers in Vietnam can vary significantly between different locations and institutes. The basic monthly salary for a full-time position is likely to be 27,700,000 VND–46,171,000 VND (USD $1,200 to $2,000) per month. Hourly rates range from 390,000 VND to 740,000 VND (USD $17–$32) per hour. Pay is often quoted in American $.
TEFL certificate required : minimum of 120 hours.
Education requirements : To be eligible for a working visa in Vietnam, you must have a BA degree, be a native English speaker (or a non-native English speaker with a teaching qualification – more on this later!) and be able to provide a clean criminal background check. While a TEFL qualification is not a legal requirement for a visa, most schools ask for candidates to have a TEFL with a minimum of 120 hours.
Term times: Term times run from August to June, with peak hiring times between August and December for public and language schools year-round.
Currency: You'll be paid in Vietnamese Dong (VND), but prices are sometimes quoted in USD $.
Language: The national language is Vietnamese, while just over 50% of the population speaks English, making it easy to get around and make new friends!
Teaching experience: Previous teaching experience is not required to teach English in Vietnam.
The demand for English teachers in Vietnam is growing as more people realise the benefit of learning English. You will find many adults and young people looking to gain English skills to help them pursue a career in banking or tourism. Most students who want to learn English privately, will be from the middle classes.
Children start learning English at the primary level, which has become a more popular curriculum activity over the last few years. So if you're looking for a job teaching English in Vietnam, you have a choice of every age group to work with.
Vietnam is famous for street food, and you will soon fall in love with the fantastic culinary delights on offer. The national dish is Pho, and you can experience it cheaply at many different street food stores.
CURRENCY
Vietnamese dong (VND)
OUR VIETNAM TEFL RATING
4.8/5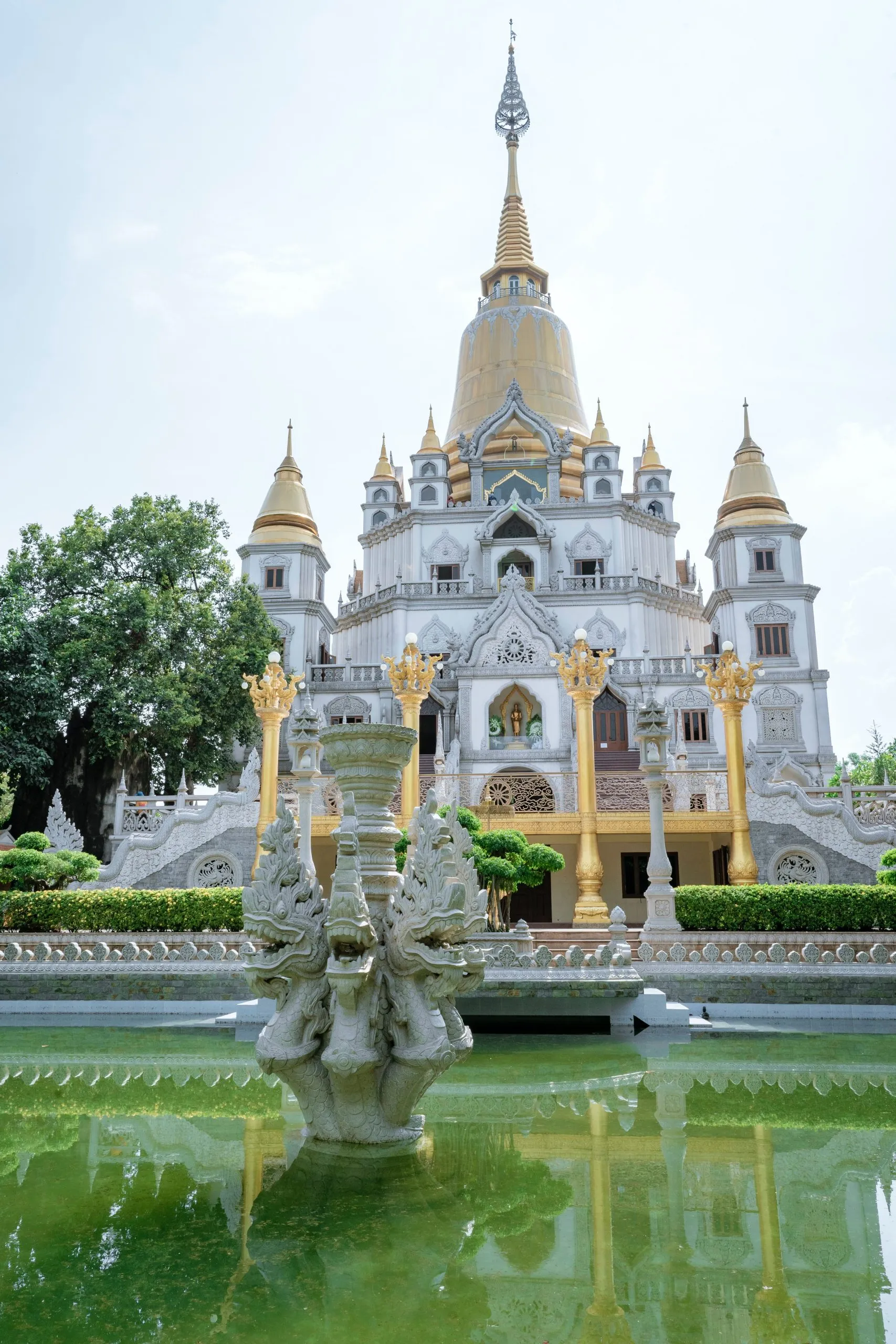 TEFL jobs in Vietnam: FAQS
Q:
Can I teach English in Vietnam without a bachelor's degree?
Most paid English teaching jobs in Vietnam will require you to have at least a bachelor's degree. In addition, to successfully obtain a work visa, a degree is a requirement. However, if you head over on a tourist visa, there is nothing to stop you from working as a volunteer English teacher in Vietnam, and you don't need a degree for that.
Q:
Do I need a visa to teach English in Vietnam?
A visa is required to visit Vietnam. To qualify for either the visitor's or the working visa, you need a passport valid for six months from the date of arrival.
Q:
How much money can you make teaching English in Vietnam?
The amount you can earn as an English teacher in Vietnam depends significantly on your qualifications and teaching experience. If you are new to teaching, you can make around USD $1000 a month. Experienced teachers can increase this to $1200 up to $2000 per month depending on what type of institution you work at, with international schools being the best paid.
"After my final year exams, I really didn't know what I wanted to do with my life but I knew I wanted to go traveling again. So I completed the TEFL course, saw there was an internship in Vietnam offered and booked onto it straight away. When I initially arrived, I was struck by how warm and welcoming everyone was. I initially thought Vietnam wasn't for me and that there was no way I'd stay for another year (oh how wrong I was), but as time went on, I grew to like the country. The way Vietnamese people drive was a culture shock, and their continual beeping took some getting accustomed to.  Coming to Vietnam has probably been one of the best decisions I've ever made!"
Niamh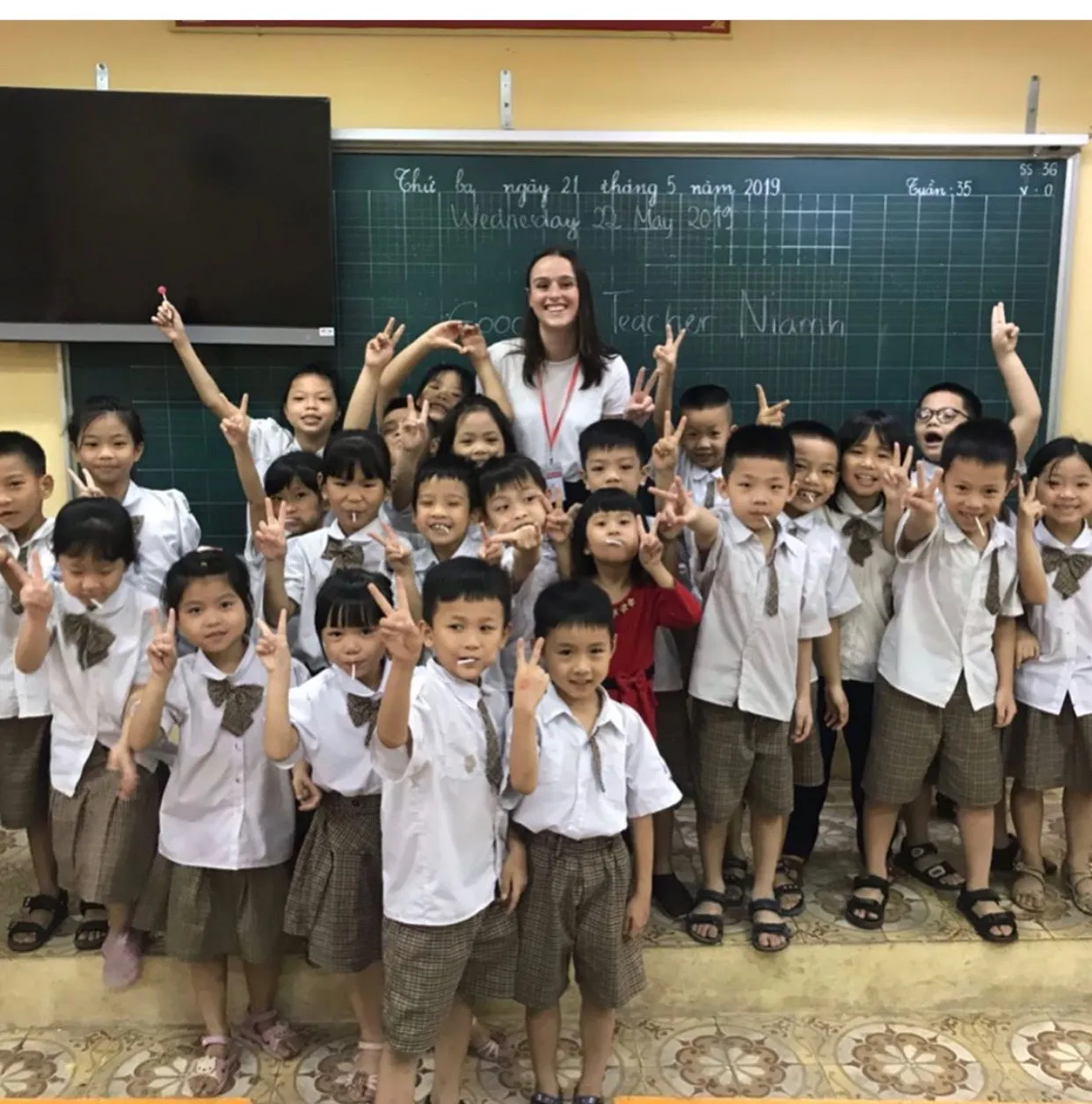 TEFL courses
Become a confident, qualified English teacher with flexible online, classroom or mixed learning.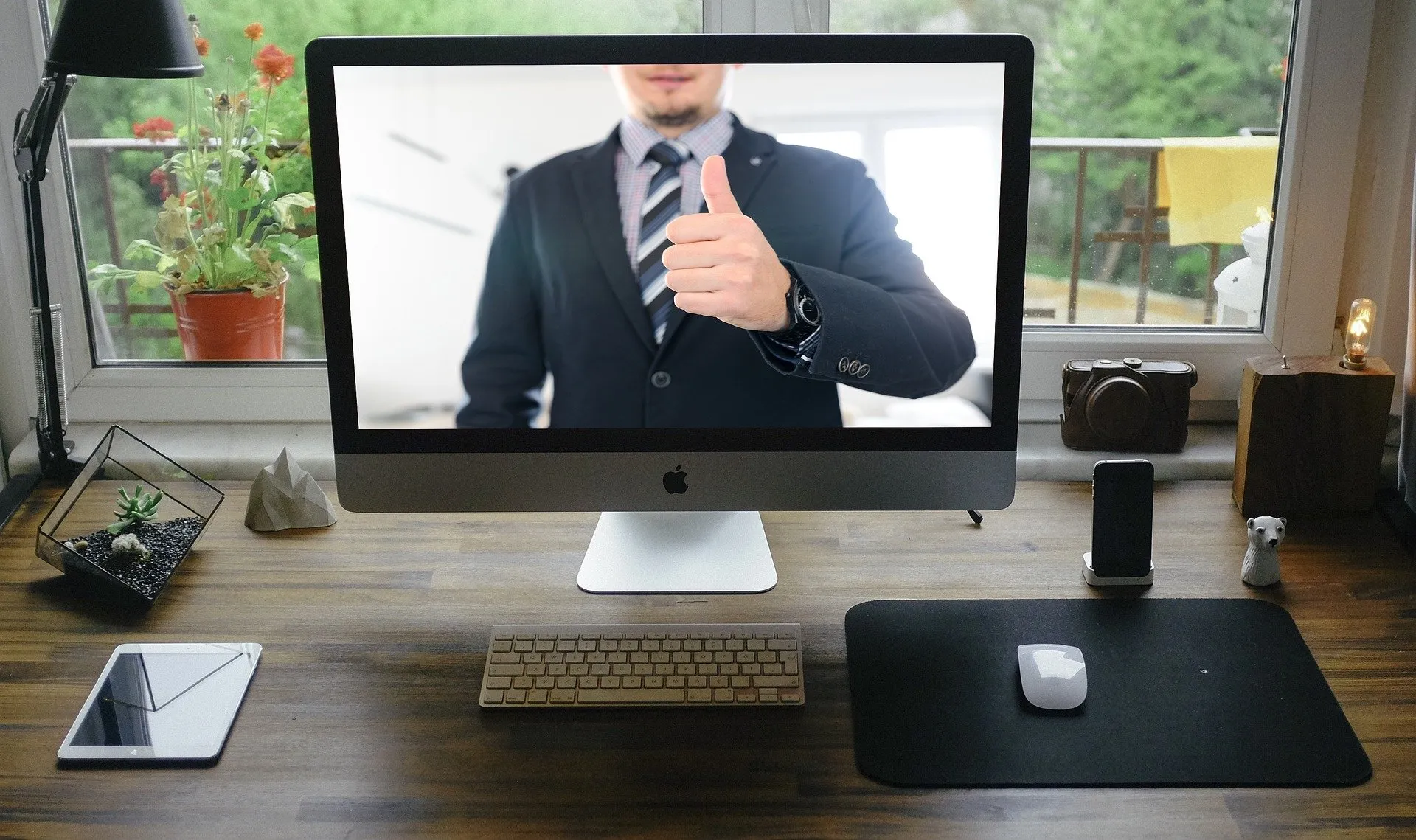 TEFL internship
With accommodation, training and full in-country support sorted – it's the hassle-free way to kick-start your TEFL career.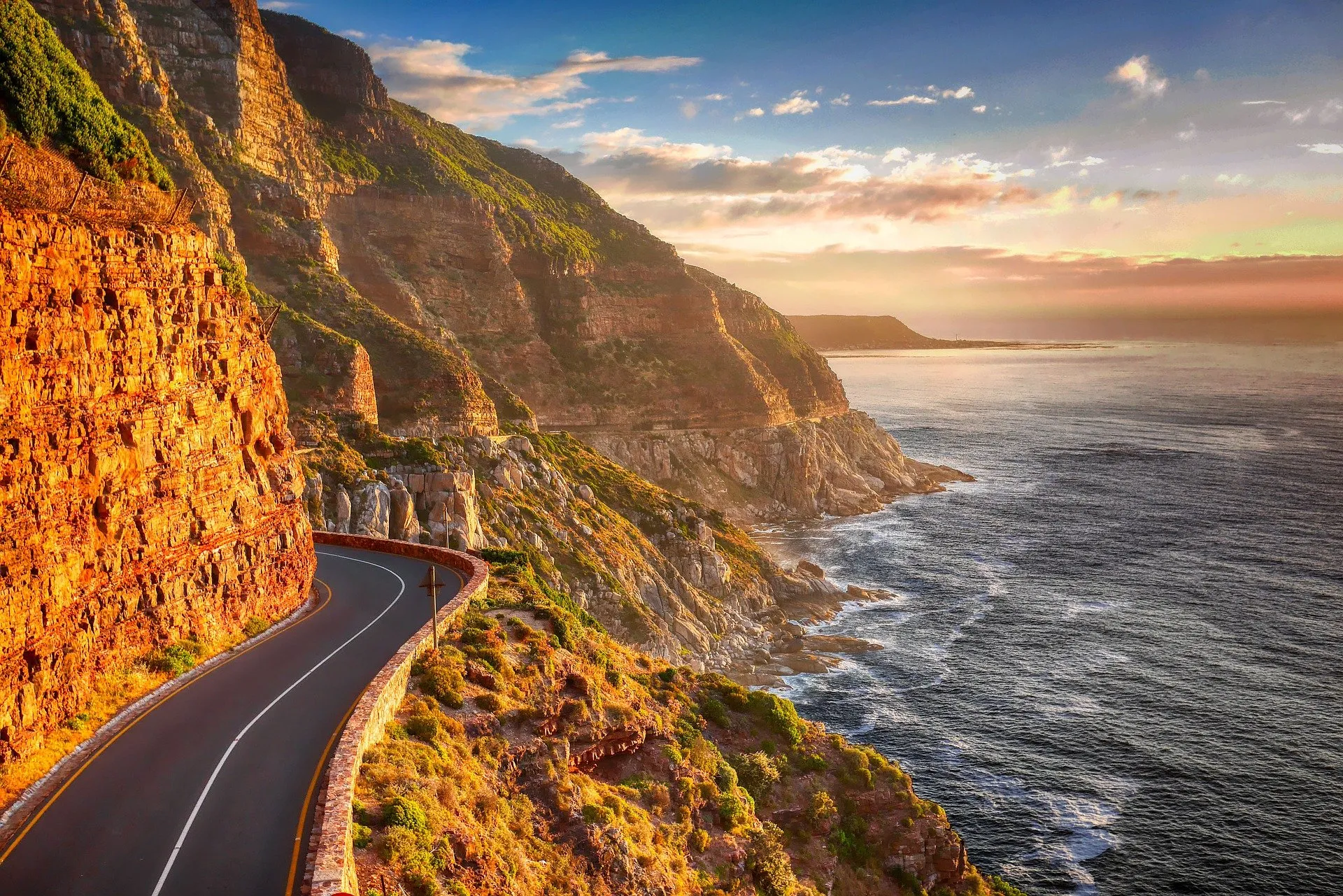 TEFL jobs
Check out new TEFL job listings on our sister company's well-stocked jobs board.