 Personal Job Coach
Live TEFL job coaching seminars Global Recognition
Earn one of the most trusted certificates in the world TEFL Jobs Board Membership
Lifetime access to our TEFL jobs platform
What will I learn?
Forge a successful career path teaching English as a foreign language with our most comprehensive accredited TEFL course. This qualification gives you the skills to teach fun and practical lessons in various categories of TEFL teaching online and abroad.
Your chances of earning a higher salary will be significantly improved, and there will be excellent opportunities for you to offer specialised teaching subjects. This all-inclusive course makes you a desirable candidate with specialist qualifications in many different areas.
Course Content
Teaching English as a foreign language is the career path for many TEFL teachers, but not many English language teachers can teach the business language of the world. By investing yourself in TEFL Institute's 240 Hour Master TEFL Course, you will be undertaking the 120-hour TEFL Course, which is the minimum requirement to teach English abroad.
On top of that, you'll also be up-levelling your credentials with four of the most popular and in-demand 30-hour specialist courses, the IELTS, Advanced Grammar,  Business English and Young Learners. Becoming a specialist in any of these four areas will allow you to carve out a rewarding career in a niche market in the TEFL teaching industry.
Having IELTS on your CV means to any TEFL employer that you'll be able to teach English abroad in any classroom and deliver effective language lessons online. With the theory and practical suggestions, this course provides, you will be able to teach English as a foreign language with confidence that your lesson plans provide your students with the necessary prep work to pass the IELTS exams.
This online 30 Hour Advanced Grammar Course re-introduces you to the fundamental structures and concepts that underpin the English language. It will effectively prepare you to teach these same lingual models to your students. Complete this Advanced Grammar Course and you will be a grammatical master.
TEFL Institute's fully accredited Business English Course will allow you to teach in various settings. After completing this 30-hour additional module, you'll be able to work from home as a tutor or address a class of business professionals wanting to expand their business vocabulary.
Teaching Young Learners is one of the most rewarding specialist areas in the TEFL world. This 30-hour course is your key to opening doors in this fulfilling career path. This course looks at educational theories, teaching methodologies and specific activities that can be drawn upon to keep your students interested and motivated in the classroom.
With these four specialist 30-hour modules and the 120-hour TEFL Course, this 240 Hour Master TEFL Course package will provide you with everything you need to have the TEFL teaching career you've been dreaming of. As a globally recognised TEFL provider, our academic team are responsible for developing and delivering a comprehensive online learning module with extensive course material. The TEFL Institute has a reputation within the TEFL industry for its high calibre of training and for producing TEFL teachers of the highest standard.
PRIMARY TEFL QUALIFICATION

1-3

Modules One-Three:

Module One: How to Make Sense of Teacher/Learner Needs

Understanding your students' language abilities and why they want to learn English. Get to know the basic principles behind TEFL teaching.

Module Two: How to Understand and Use Grammatical & Teaching Terminology

By the end of this module, you'll know your present continuous from your present simple tense with no problem. Most of all, you'll be familiar and confident with grammatical terms. We know grammar can be intimidating for new teachers – it won't be at the end of module 2!

Module Three: How to Plan Your Syllabus & Lessons

Being the best teacher you can be is down to planning. In this course, you'll get the planning techniques that will save you time and ensure that your lessons run smoothly. You'll gain students' respect which, of course, is excellent for reviews (especially if you are teaching online).

4-6

Modules Four-Six:

Module Four: How to Teach Grammar

Now that you know grammatical terms, you'll fly through this module on how to teach it. Breaking down your students' English levels, you'll know which grammatical term to teach and how to teach it. You'll get so much useful information about how to prepare engaging grammatical building block lessons which work. Watching your students progress will be so exciting!

Module Five: How to Teach Vocabulary

Did you know that there are around 171,000 words in the English language? Don't worry, you'll only be asked to teach a few hundred of those! From beginner restaurant vocab like MENU, PLATE, GLASS, and MAINS to advanced business such as INCOME, EXPENDITURE, and RECRUITMENT. You'll study the tools to teach vocabulary and use them effectively so your students can use them in the proper context.

Module Six: How to Teach Pronunciation 

Help your students speak English confidently by practising pronunciation. This is the primary reason that they want to learn English from you. As a native speaker pronouncing a word like 'enough' is simple for you, but not so with many other nationalities. In this course, you'll learn modern techniques to help your students sound as fluent as possible.

7-10

Modules Seven-Ten:

Module Seven: How to Teach Reading & Listening Skills

These are called 'Receptive skills' because the student is receiving language. By the end of this lesson, you'll know the most effective ways to engage students in reading English and how to write it. This includes setting listening tasks to music, radio and recordings, to reading letters, emails, and and Facebook posts inside and outside the classroom. Oh yes, you'll be setting a lot of homework for your students!

Module Eight:  How to teach Writing & Speaking Skills

These are called 'Productive skills' because students produce language. You'll learn plenty of valuable ideas about how to get your students up on their feet and chat with you about hobbies, politics or storytelling. You'll also get help teaching your students to write English – at all levels, from favourite foods to the economy in Spain.

Module Nine: How to Teach English for Specific Purposes

Your students have a reason why they want to learn English. You'll learn how to differentiate these different types of students and how to tackle their lessons. For example, how to teach teenagers or business people or exam classes to help students get into universities in the US or UK. You'll end lesson 9 armed with a breadth of knowledge about who you are teaching, why you are teaching them and what you should teach them.

Module Ten: How to Move from Learning to Earning

Here you'll get up-to-date tips on the current employment market. Once you've secured your first job, in this module, you'll receive details about how to get the best career 'teachers toolkit' ready to jump into any job online or abroad.

PROFESSIONAL DEVELOPMENT FOR TEFL/TESOL TEACHERS

How to Teach IELTS Exam Preparation

The International English Language Testing System is an international standardized English language proficiency test for non-native English speakers.

Imagine helping your students to open doors to universities and jobs in English-speaking countries. Two million hopeful students take this vital exam annually – and you are the key to their success! This means that having this accredited certificate on your resume will boost your earning power by at least 30%.

Schools want you, students need you – opportunities galore await!  IELTS is THAT important.

This seven-module course will focus on how to teach the four main areas that students must be proficient in to pass:

Listening – students listen to four recordings and answer questions.
Reading – students answer 40 questions on various writing materials provided in the exam.
Writing – students will be asked to explain the data provided and write an argumentative essay.
Speaking- assessment through four oral. conversations on various general topics as well as more abstract topics.

Advanced Grammar for English Teachers

This online 30 Hour Advanced Grammar Course re-introduces you to the fundamental structures and concepts that underpin the English language. It will effectively prepare you to teach these same lingual models to your students. Complete this Advanced Grammar Course and you will be a grammatical master.

How to Teach Business English

FACT: English is the language of global commerce. This means that the demand for people who are qualified to teach English in a commercial environment is now one of the fastest-growing markets in the (already) booming English language learning sector

This fully accredited How to Teach Business English course will help you to become a TEFL-PRO. At the end of this course, you'll learn how to teach and what to teach in a variety of commercial settings. This could be one-to-one, online, with groups of executives or factory workers.

This seven-module course is packed with creative content to make you a competent business English teacher and covers:

How to teach the four skills for commercial use (reading, writing, listening and speaking).
Intercultural language nuances.
Teaching business English for specific purposes.

How to Teach Young Learners

Teaching young minds is probably one of the most satisfying jobs you'll do. The demand for your know-how will be vast. You could find yourself teaching online from home on one of the many platforms hiring thousands of teachers monthly. If your sights are set abroad, then schools worldwide will be eager to employ you. Why? Because they have thousands of students in their books, who need English teachers.

Over five jam-packed modules, you'll learn how to optimize real or virtual classroom techniques and management skills to educate eager young minds. Here's a brief overview:

Teaching grammar and vocabulary.
Teaching reading and writing.
Teaching listening and speaking.
Lots of FUN and ENGAGING activities for 4-16-year-olds.
Accreditation
The TEFL Institute's Level 5 accrediting body is the  (Highfield Qualifications). This qualification is aimed at those with little or no experience teaching English or those with previous experience seeking a recognised qualification to validate their knowledge. This qualification provides learners with a certificate recognised worldwide and can be used to secure teaching positions, visas and other employment related to English language teaching. For a more general overview of the units, we recommend Highfield Level 5 Certificate in Teaching as a Foreign Language (TEFL). To learn more about Ofqual or verify Highfield's status, visit their website: Ofqual.
The Accreditation Council for Distance Learning:

An is accrediting body specialising in distance learning courses. Their ethos promotes the utmost standard of excellence among providers bearing a seal of approval assures students that ACDL-accredited educational providers offer the best in certified quality standards. The accreditation number is 2854-2540.
The Vital Consular:

What is this verification seal, and why is it different to an accreditation? The TEFL Institute is a verified UK TEFL provider, meaning that you can study any one of our courses with the knowledge that it will be fit for purpose when you need to use it overseas for your new teaching role. The Vital Consular verification scheme ensures that the members are all recognised by the UK Government. All certificates they issue can be used for an overseas work permit; not all TEFL providers meet these requirements!
This is extremely important if you're travelling to China, Vietnam, Taiwan and other destinations where your documents will need to be legalised for your visa. If your certificate doesn't get past the first stage of legalisation by the UK Government, you'll likely have to start a new course, costing you extra time and money before you can even get things moving.
As a globally recognised TEFL provider, our academic team are responsible for developing and delivering a comprehensive range of accredited and government-regulated courses with extensive course material. The TEFL Institute has a reputation within the TEFL industry for its high calibre of training and for producing TEFL teachers of the highest standard. It is ranked as the number #1 training provider by employers worldwide.
The Open and Distance Learning Quality Council was founded in 1969 as the Council for the Accreditation of Correspondence Colleges, and it was renamed the Open and Distance Learning Quality Council in 1995.
The Council's mission is to identify and improve the quality of education and training and protect learners' interests.
The Standards define quality according to the Council. Open and distance learning providers who meet those standards can apply to the Council for accreditation.
Why us
Because we care about your TEFL journey from the moment you decide you want to teach English as a foreign language. We want you to be well prepared and to have the right qualifications and all the skills necessary to realize all of your ambitions. The TEFL Institute assists you every step of the way and offers guidance to ensure you take the right course or internship that best suits your needs. From the moment you get in touch, we are here for you, and you will become a member of the TEFL Institute family.

Our Core Principles
Passion – Our team is passionate about travel, teaching and building lasting relationships with our clients. We are constantly generating new leads, creating new programs and internships, and generating new content to help meet our client's needs.
Genuine & Committed – We genuinely care about our clients and interns. We are committed to providing them with one-on-one help from our dedicated and experienced team to ensure their TEFL dreams are met.
Partnership & Collaboration – We work with various companies across the globe to create lasting relationships and partnerships to help service our clientele by providing them with opportunities to live and work abroad. We continuously strive to create new and lasting partnerships to serve our clients best.
Integrity – We believe in doing everything with integrity and honesty. To uphold the highest moral standards in all, we do our best to serve our customers as trustworthy and reliable sources.
Frequently Asked Questions
What is a TEFL certification?
The "Teaching English as a Foreign Language" (TEFL) certificate, is the most commonly accepted certificate worldwide. This certificate allows you to teach English to non-native speakers across the globe. The main qualifications to get a TEFL is to have the ability to speak English at a native-level and then complete a course. You can complete a TEFL course either online or in a classroom. The different courses vary based on the number of hours it takes to complete.
Who can do a TEFL course?
First and foremost, aspiring TEFL teachers must be outgoing and confident and not afraid to make themselves look a little silly, especially when teaching children. Expression is a huge part of the methodologies to be able to get your point across. You'll warm up to this in time, and it all takes practice. 
We suggest people be at least 17 with a C1 level of English or higher. If you're not sure, we have a free English test. We also would recommend people who work on their own initiative as it is an online course, and you will need to be your own motivation.
What can I do with my TEFL certificate?
As a TEFL-qualified teacher, the world is your oyster. Our 120-hour TEFL certificate is fully accredited and internationally recognized, meaning you can teach online or around the globe. Suppose you want to teach in your home country at a language centre or would like to go to the UAE. In that case, we suggest doing our higher level qualification, our 180-hour level 5 TEFL course, as this is the requirement in such competitive countries.
What is the difference between the 120 Hour TEFL course and the 180 Hour level 5 TEFL course?
Both courses are your main TEFL qualification and allow you to start your ESL career. However, there are a few differences between them, and the right choice will depend on your story and goals.The 120-hour TEFL course is the minimum standard around the world. It is a lovely laid-out course with 10 modules outlined in the course content. This certification can be used primarily to teach online and travel the world. It is the fastest route to getting a qualification.
The 180-hour course is a level 5 qualification and can be compared to a CELTA or TrinityTESOL. This course is harder and longer to complete, but worth it in the end, as it opens up many opportunities. This course should be taken if you'd like to teach in your home country or certain places in Asia.
Do I need to be a teacher to teach English abroad?
You do not need any prior teaching degrees or experience to teach abroad. Once you have your TEFL certificate, you are 100% able to work as a TEFL teacher.
How are the courses laid out?
Our courses are filled with course content, videos, podcasts, reflective tasks, and tests. They are online courses and can be completed independently and from home.
Our 120-hour TEFL course has 10 modules with a multiple-choice test at the end of each module. You will need 80% to pass. We offer free retests, so if you fail the first time, go through your coursework again and retake the test. All examinations are completed online and at your own pace. You are given 6 months to complete the course to accommodate people who have full-time jobs and dependents, but ultimately it doesn't take this long.
Are the courses accredited?
The TEFL Institute is fully accredited by ACDL (accreditation number: 2854-2540). The 120-hour TEFL Certificate is 100% accredited.
Are the certificated included in the price?
All of our accredited courses include a PDF version of the certificate. This is perfect for applying for jobs online or abroad. Sometimes, perhaps for visa reasons, you may need a hardcopy. We have options available, but there is an extra cost for print and postage.
How much time do I have o complete the course?
You have 6 months to complete your course. As seen in our average completion times, it won't take you this long but is just to accommodate people who are, say,  full-time workers or parents. If you require more time, that's ok! We have extension options.
Please see the full FAQs through this link:
English Level Test
Take the English level test to see which is the best course for you.
take the test
Best for
We would recommend the 240 Hour course over a Level 5 diploma if you fit most of the following criteria:
You have a minimum of a BA degree in any discipline.
You're a native English speaker with a passport from the UK, USA, Canada, Ireland, Australia, New Zealand or South Africa.
You're seeking work in a country with a high demand for English teachers.
You are over 17 and would like a professional qualification.
You are interested in teaching English but are not sure if TEFL is your long-term career path
Flexible and engaging
Packed with interactive quizzes and videos, this accredited Online TEFL Course will give you all the training you need to become a professional TEFL teacher in various categories of TEFL teaching. The course is accessible from any device, 24/7, and can be completed using the world's first TEFL app.
Easy employer verification
Employers can check and verify the qualifications of any TEFL Institute teacher online via the employer's verification page, giving them the confirmation that your TEFL qualification is official.
Competitive salary, secure employment
To secure employment and earn a competitive salary, TEFL employers worldwide expect at least 120 hours of TEFL tuition. This course not only offers that international standard qualification but includes additional specialist courses which will broaden your horizons in terms of job opportunities and salary. Embark on a new journey with a lifetime qualification that will take you around the world and give you the ability to teach English as a foreign language online or abroad.
The only requirement to complete our 240 Hour online TEFL course is a good command of the English language (minimum level c1) and a working device.
Verified Student Reviews
Out of 1570 global reviews
Limited Time TEFL Offer
240 Hour Master TEFL Course
What's Included
5 courses included in the package
5 internationally recognised certificates upon completion
Personal online TEFL tutor support
Lifetime TEFL job hunting advice
Access to your course via TEFL Student App!
TEFL training approved by ODLQC & ACDL Accredited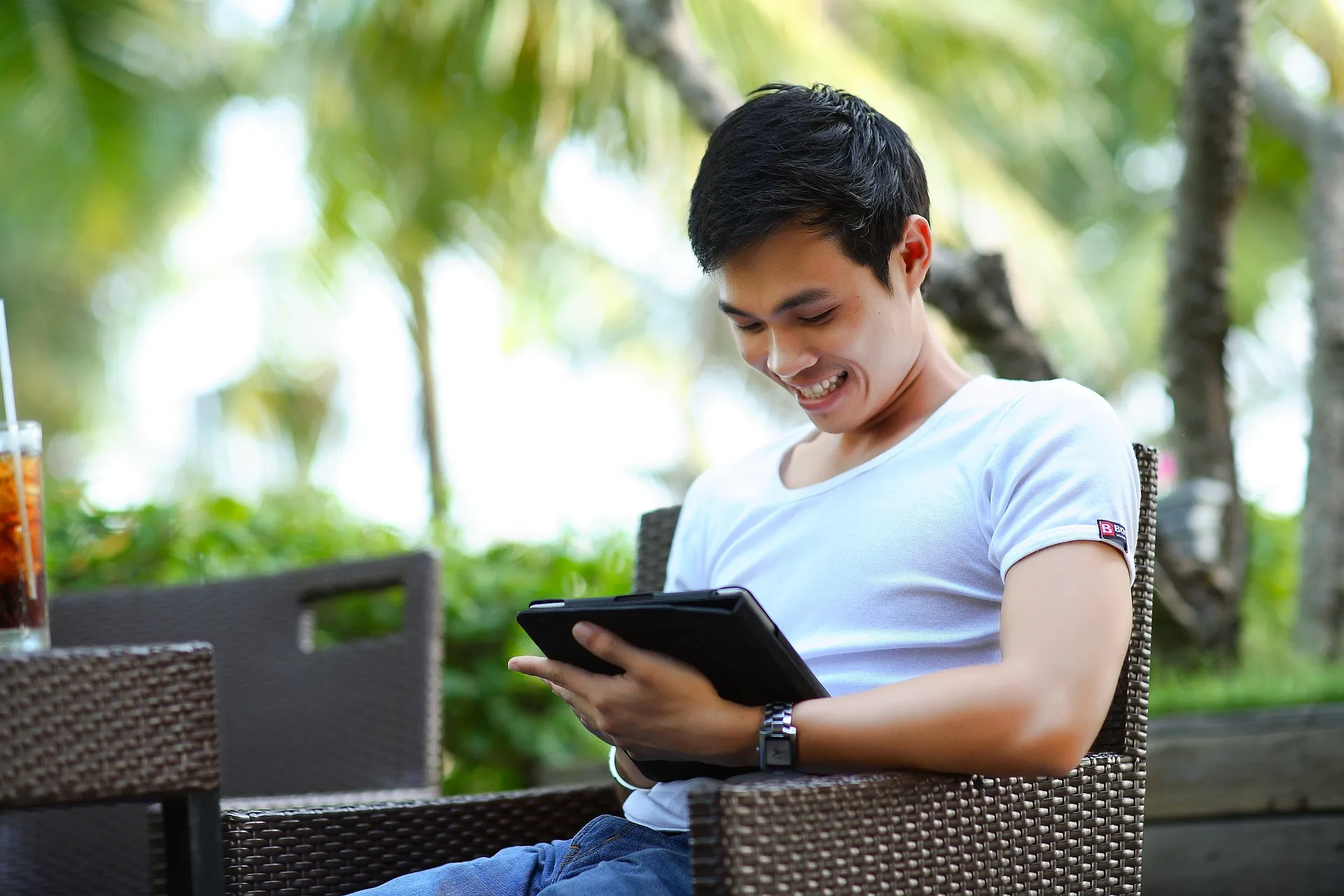 days

hours

minutes

seconds
Free Resources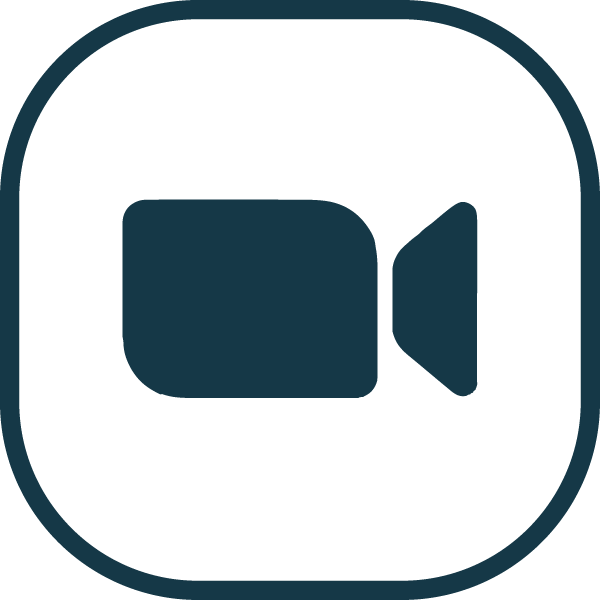 12 Free Zoom Classes worth $99.00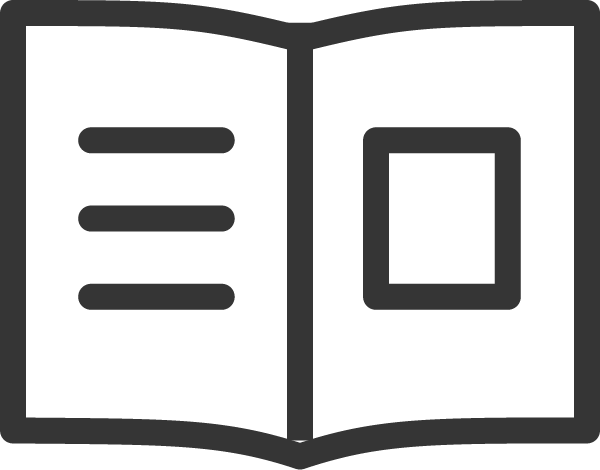 Free Job Hunters Guide worth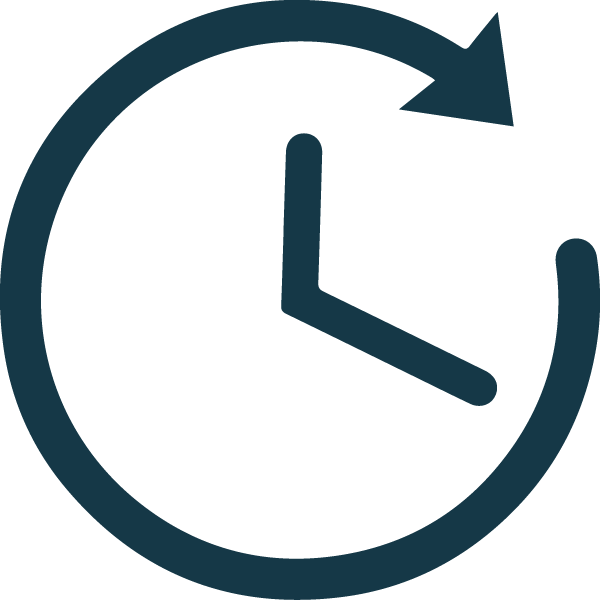 24/7 Study Access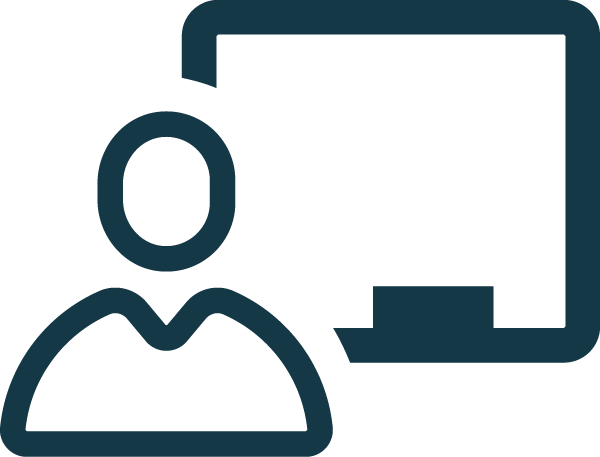 Personal Tutor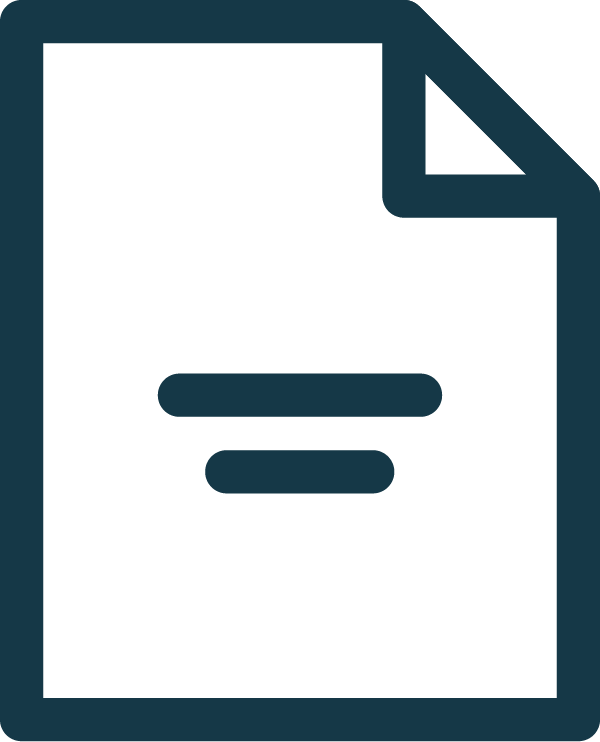 Digital Certificates
Dedicated mentorship
Meet your instructors
You're not in this alone, as part of this course you'll be matched with a mentor from our academic team. Mentors are CELTA & DELTA qualified, and have at least 4 years of teaching experience. Whenever you will need help our tutor team is there to guide you. create alongside them, and receive weekly live & asynchronous feedback on real-world projects.
Start teaching in as little as four weeks. Discover how much you can earn
Preview your certificate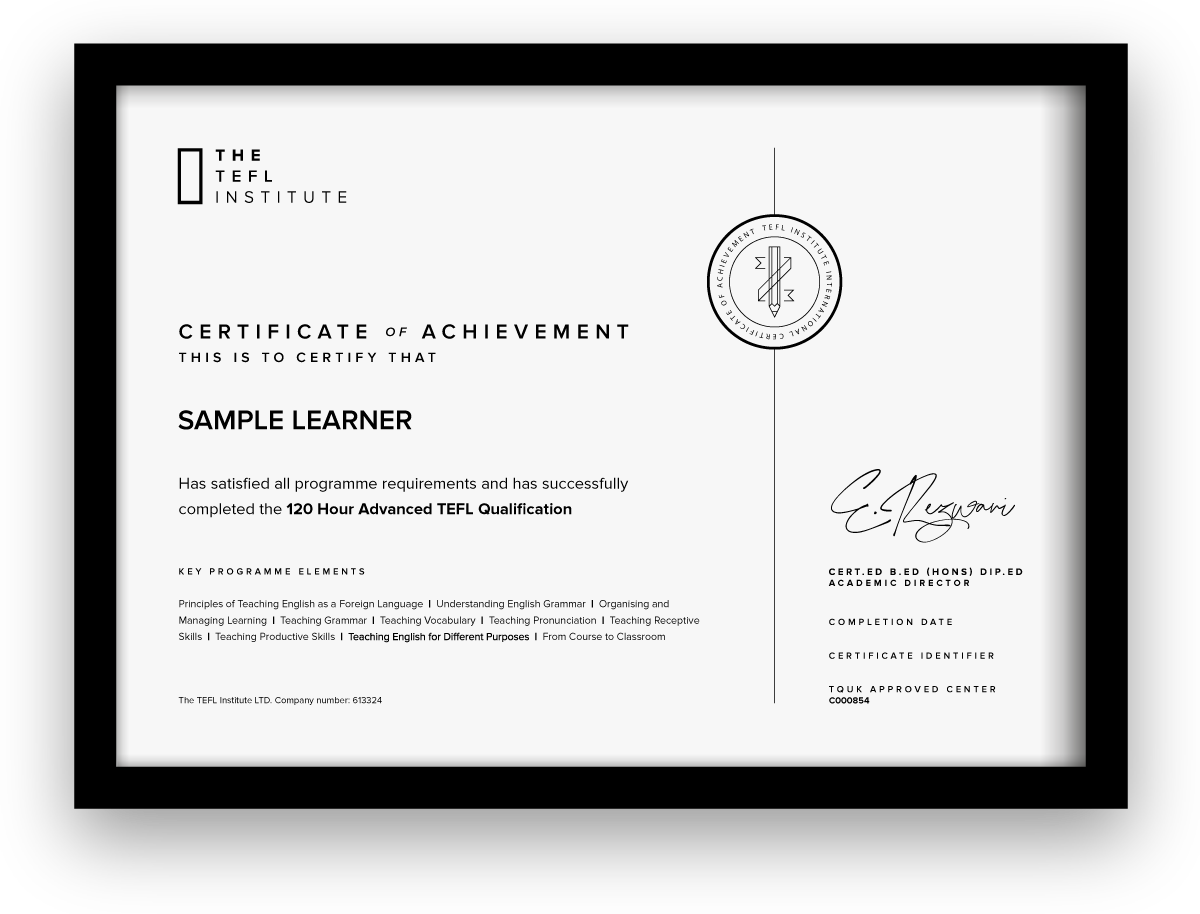 Teaching Video Masterclass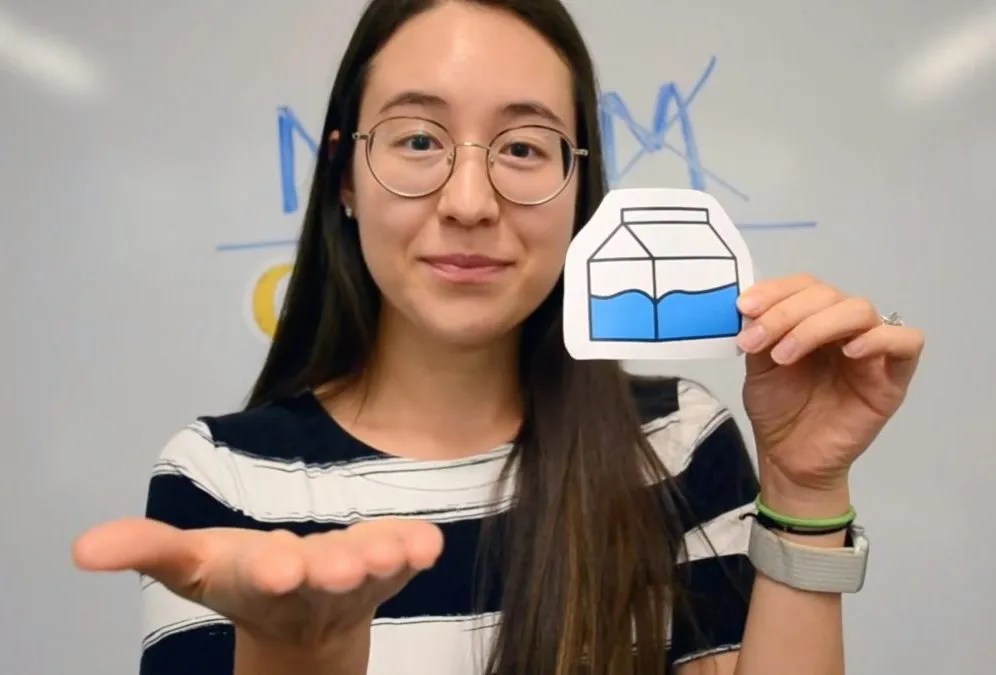 TEFL Accreditation with The TEFL Institute
Ranked Number #1 TEFL Trainer by Schools and Employers Worldwide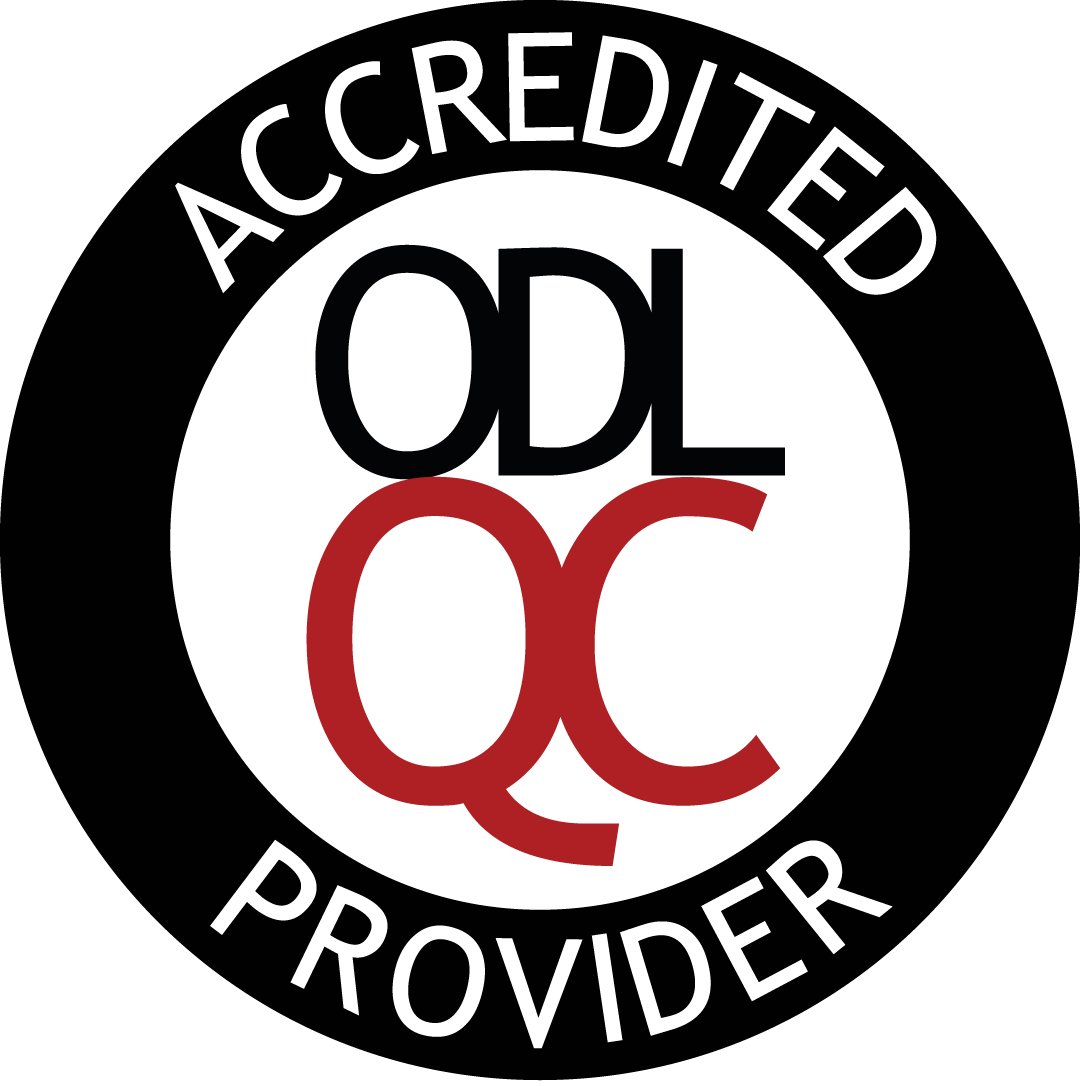 ODLQC
(Open & Distance Learning Quality Council)

Highfield
Regulated by Highfield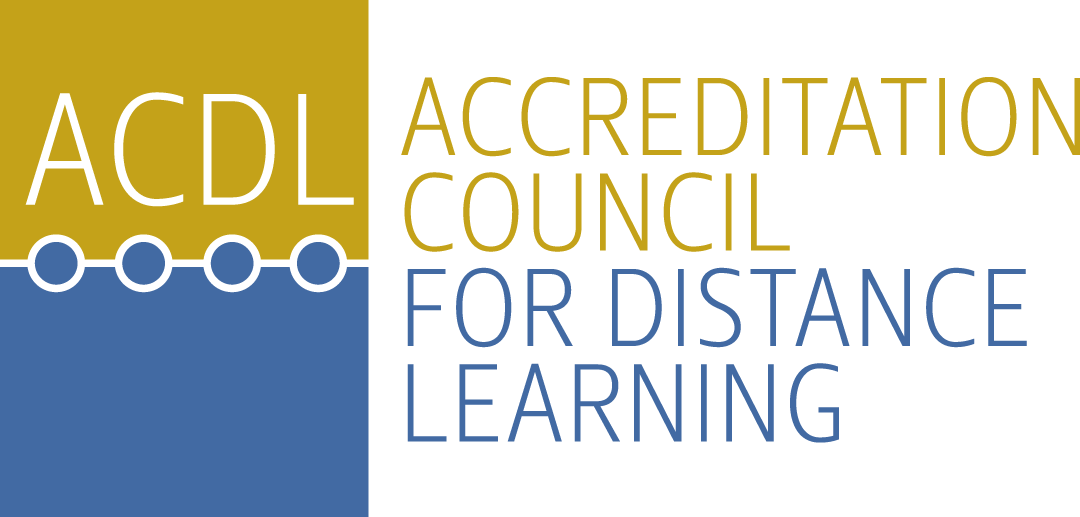 ACDL
Accreditation number: 2854-2540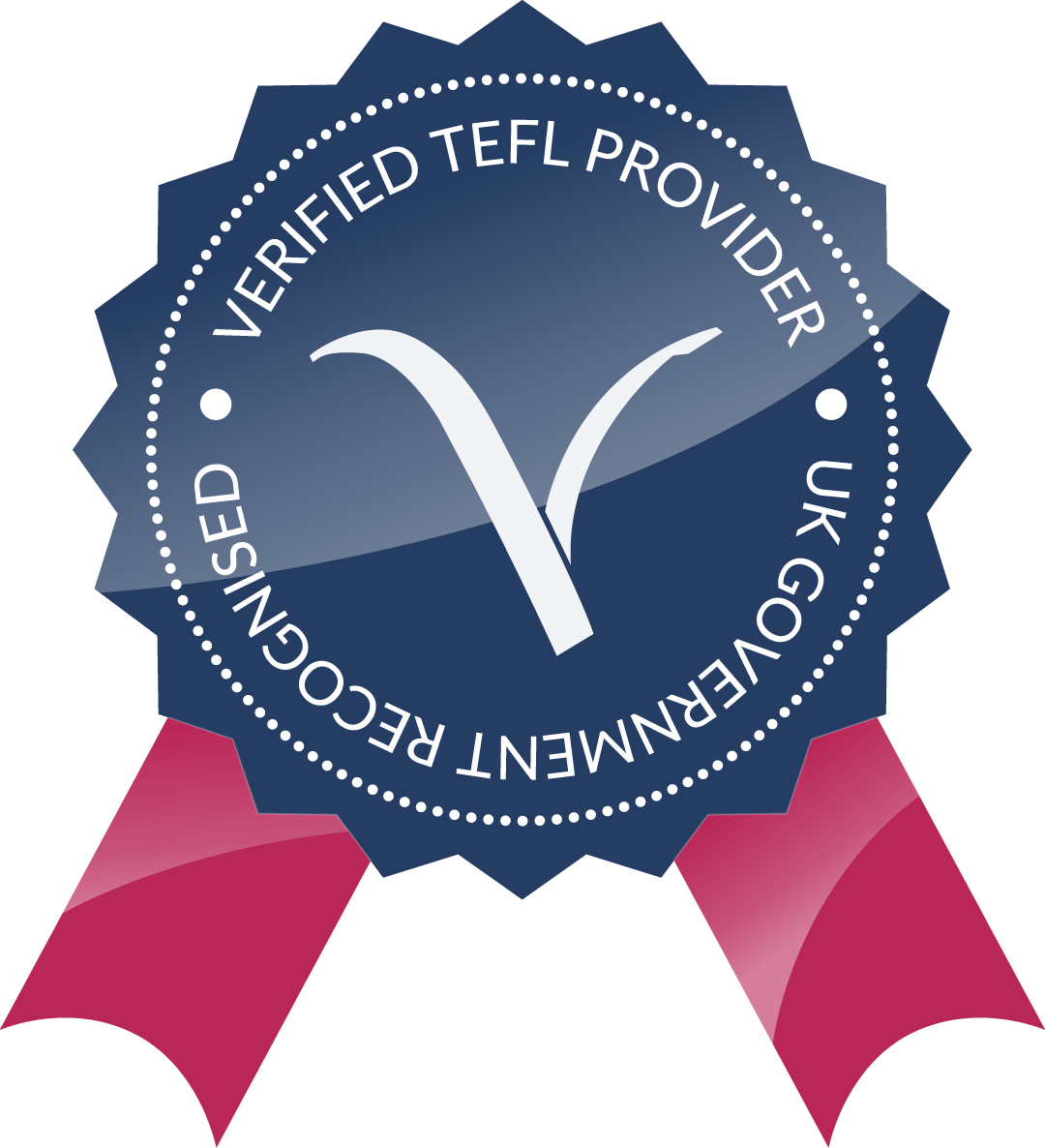 Vital Consular
Recognised by the UK government
Popular Resources
The TEFL InstituteCourses Explained

Learn more about TEFL Courses. Take a first step to becoming a fully accredited, internationally recognised EFL/ESL teacher within 4 weeks!
Download theTEFL App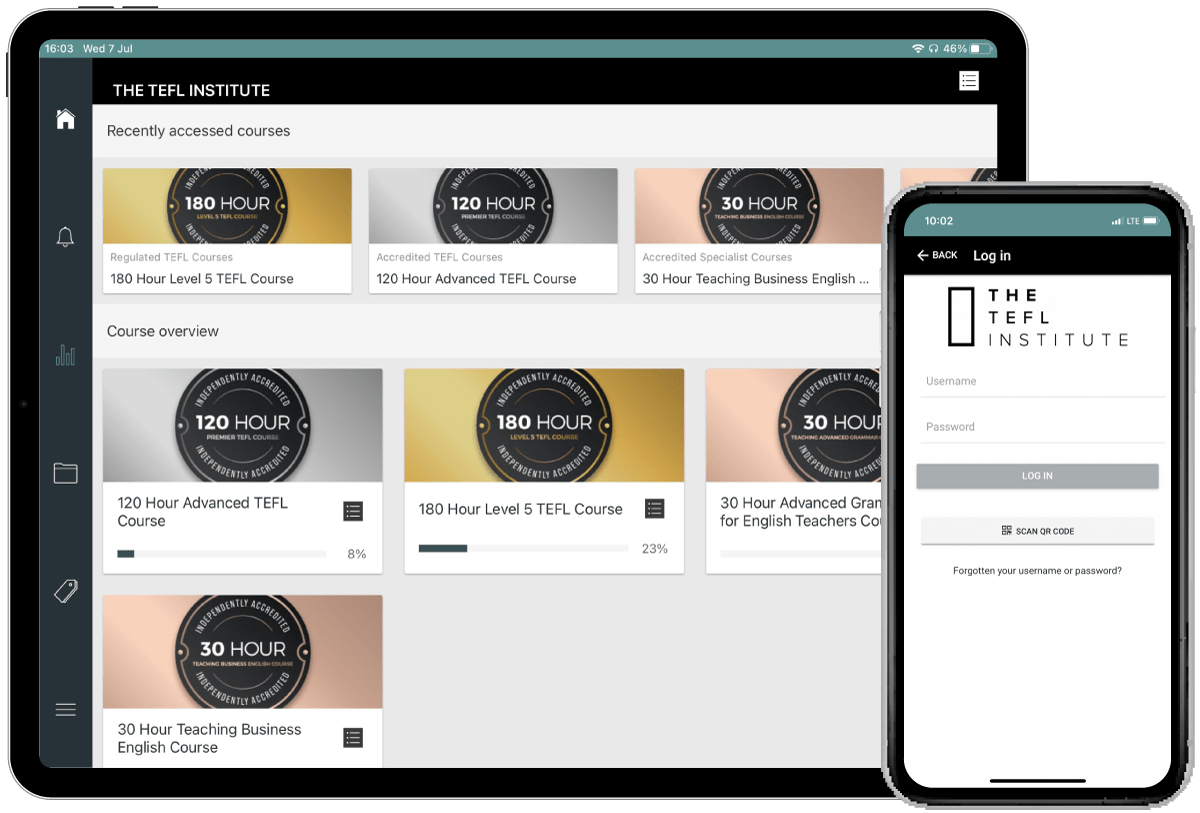 Enrol today for instant access 24/7 to your tuition material. Learn on any device at home or on the go, through our exclusive study app.
TEFL Institute JobHunter's Guide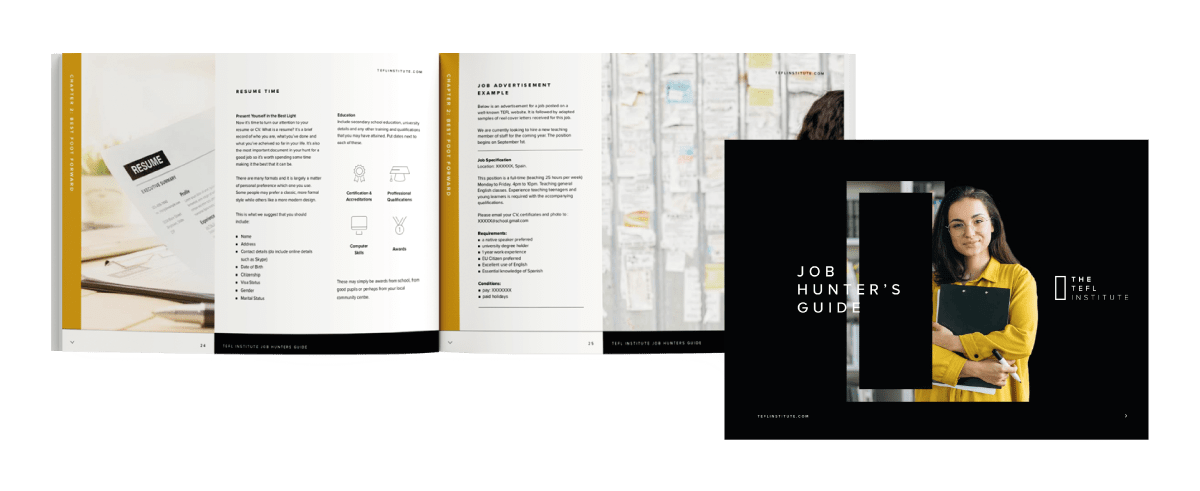 Your first steps to becoming a fully accredited, internationally recognised EFL/ESL teacher within 4 weeks!