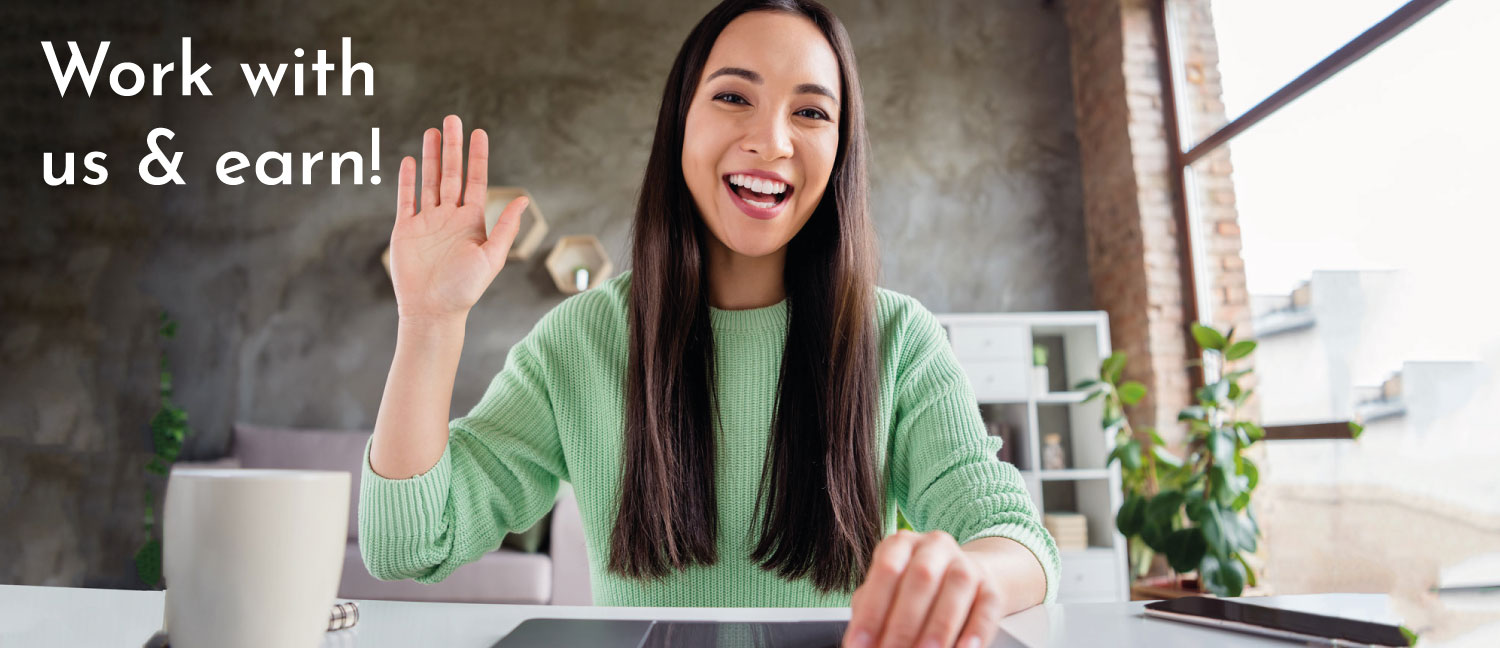 EARN % REFERRAL COMMISSION AS THE TEFL INSTITUTE BRAND AMBASSADOR
---
Become a Brand Ambassador for one of the fastest growing ESL companies
Making money online through your website, social media, or blog can be done without having to create or sell any products of your own. Instead, you can use affiliate marketing. If you've heard of affiliate marketing but aren't really sure what it is or how it works, this programme is a great place to start.
An affiliate marketer offers products from other companies to the marketer's audience, and gets a commission for each sale or lead generated. In many ways, an affiliate marketer acts like a referral source, except that in most cases they don't personally know the people they're referring to specific products.
Just complete this simple form below our brand managers will review your application within 24 working hours.
After signing up, you'll be provided with text links, banner ads, and other marketing materials you can use to promote The TEFL Institute. When someone clicks through your link or banner, a cookie is set to remember that you referred that customer. If they sign up for an account within 90 days and become a paying customer, you'll earn a commission of 11% for that referral.
No, it is free to join our program, and there is no minimum sales level or other requirements.
No. If you join our program and use the referral link to buy for your own personal gain, you will not receive a commission.
Yes, you can sign up for our program from most countries.
Here you can find more info about our associate program. Still can't find the answer you're looking for? Contact our associate managers directly via email [email protected]
You will be paid for the preceding month's referrals on the 15th of every month. This payment will be made to your Paypal account. 
Become an ambassador today! Earn 13% each time you refer someone to the TEFL Institute.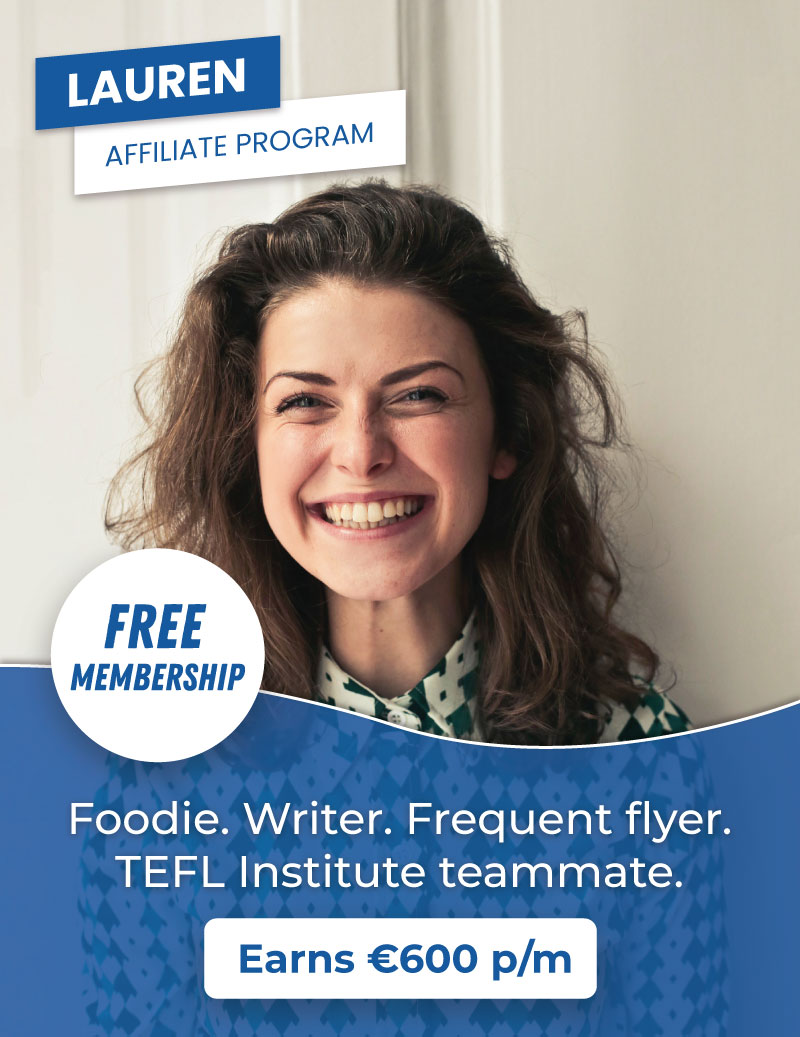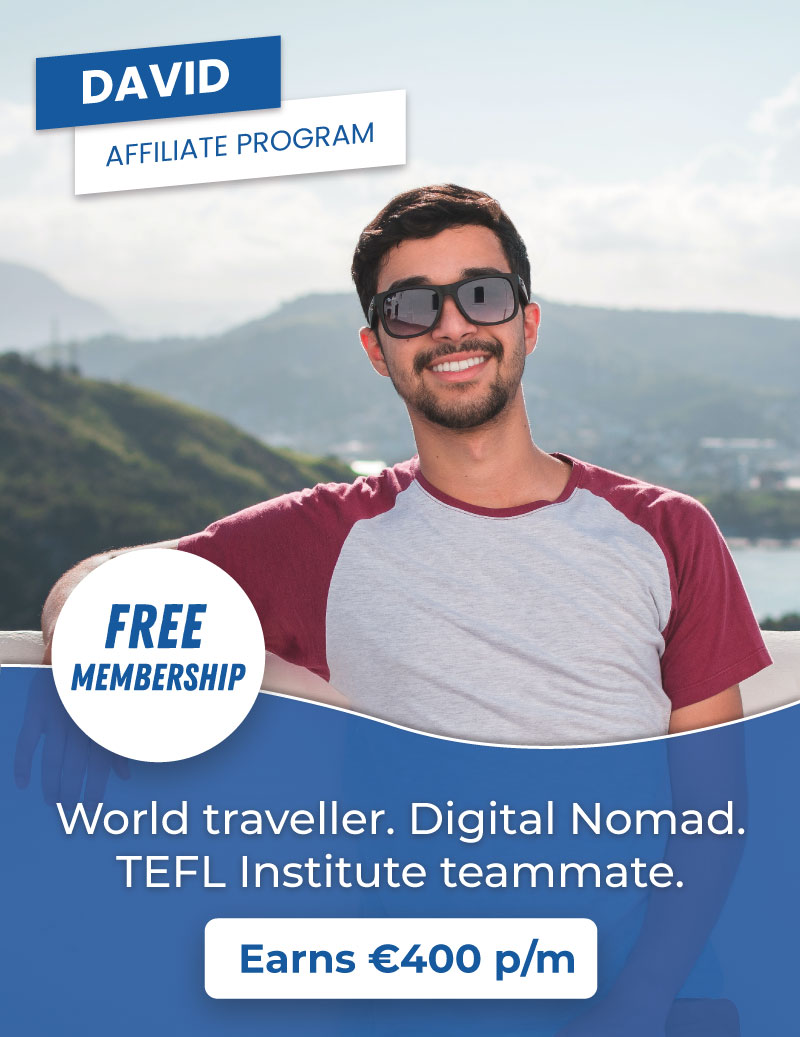 WHY CHOOSE US
Earn
11%
Comission
On every sale!
Up to
90
Days
Cookie tracking
Exclusive
Coupons
& Offers
Available on sign up
We provide
International Recognised
TEFL COURSES
That can be completed from anywhere in the world
Creative
Banners
& Text links
Available on sign up
Exclusive
Monthly
Newsletter
To keep you updated
Dedicated
Brand
Manager
To provide support
Extra Bonus for
Ambassador
of the Month
To motivate you
Dedicated
Facebook
Group to get you motivated
And up to date