 Personal Job Coach
Live TEFL job coaching seminars Global Recognition
Earn one of the most trusted certificates in the world TEFL Jobs Board Membership
Lifetime access to our TEFL jobs platform
What will I learn?
Learning to teach Business English as a specialist skill is one of the best ways to make money teaching English. It is a universal business language, and knowing how to teach English tailored to the corporate world will mean you'll always be in business.
The ability to speak English in the workplace has become an increasingly sought-after skill due to the rapid growth of global business practices. English in business has become one of the fastest-growing markets in the TEFL industry. Doing just 60 hours of online training and becoming a specialist in teaching Business English will equip you for a financially rewarding career. Adding this extra qualification to your general TEFL qualification could allow you to forge a lucrative career working as a company's freelance English tutor.
The TEFL Institute's fully accredited Business English Course will allow you to teach in various settings, from working from home as an online tutor to addressing a class of business professionals at a company wanting to expand their business vocabulary. As more and more countries emerge as dominant players in the international trade market, there is a mirror effect on the demand for specialist business English teachers.
Course Content
Professional development for TEFL/TESOL teachers seeking advanced training in teaching English to adult professionals. Teaching Business English is a specialised form of teaching the language that focuses on business terminology and related topics and corporate culture. It is often taught onsite to large companies' employees, but you could even teach private English classes or Business English online.
Requirements to introduce this sub-field of TEFL/TESOL depend on the school or institute you work for and may include any combination of general TEFL/TESOL certification, Certification in Teaching Business English, or a background in business.
1-2

Modules One- Two

Module One- The Principles of Teaching Business English

In this module, you'll learn the fundamentals of Teaching Business English, including the key motivations for these learners and how your role as the teacher can influence these lessons. You'll also look at the type of language typically taught in these courses and how this differs from General English.

Module Two- The Principles of Needs Analyses, Course Design, and Materials for Teaching Business English

In Module 2, you'll learn all about Business English syllabuses and how to understand and implement these in courses that you teach. You'll also look at classroom management techniques and how to use materials for teaching Business English.

3-4

Modules Three-Four

Module Three- The Principles of Teaching Business English Skills

In the third module of the course, you'll look at the key skills in English and how to teach these in the Business English context. You'll examine how these are important for Business English learners and how to adapt your materials to suit the needs of the learners for these skills.

Module 4- The Principles of Teaching Business English Grammar, Vocabulary and English for Specific Purposes (ESP) 

In Module 4, you will look more closely at how we teach grammar and vocabulary in Business English classes and how important these are for this context. You'll also look at the branch of English for Special Purposes (ESP)  and what materials you might use if you decide to teach this niche of TEFL.

5

Modules Five:

Module Five- The Principles of Business English Lesson Planning

In the final module of the Teaching Business English course, you will focus on incorporating everything you've learnt so far into lesson planning for this context. You will practise writing lesson plans for Business English classes and reflect on your work to make you a better teacher.
Accreditation
The TEFL Institute's Level 5 accrediting body is the  (Highfield Qualifications). This qualification is aimed at those with little or no experience teaching English or those with previous experience seeking a recognised qualification to validate their knowledge. This qualification provides learners with a certificate recognised worldwide and can be used to secure teaching positions, visas and other employment related to English language teaching. For a more general overview of the units, we recommend Highfield Level 5 Certificate in Teaching as a Foreign Language (TEFL). To learn more about Ofqual or verify Highfield's status, visit their website: Ofqual.
The Accreditation Council for Distance Learning:

An is accrediting body specialising in distance learning courses. Their ethos promotes the utmost standard of excellence among providers bearing a seal of approval assures students that ACDL-accredited educational providers offer the best in certified quality standards. The accreditation number is 2854-2540.
The Vital Consular:

What is this verification seal, and why is it different to an accreditation? The TEFL Institute is a verified UK TEFL provider, meaning that you can study any one of our courses with the knowledge that it will be fit for purpose when you need to use it overseas for your new teaching role. The Vital Consular verification scheme ensures that the members are all recognised by the UK Government. All certificates they issue can be used for an overseas work permit; not all TEFL providers meet these requirements!
This is extremely important if you're travelling to China, Vietnam, Taiwan and other destinations where your documents will need to be legalised for your visa. If your certificate doesn't get past the first stage of legalisation by the UK Government, you'll likely have to start a new course, costing you extra time and money before you can even get things moving.
As a globally recognised TEFL provider, our academic team are responsible for developing and delivering a comprehensive range of accredited and government-regulated courses with extensive course material. The TEFL Institute has a reputation within the TEFL industry for its high calibre of training and for producing TEFL teachers of the highest standard. It is ranked as the number #1 training provider by employers worldwide.
The Open and Distance Learning Quality Council was founded in 1969 as the Council for the Accreditation of Correspondence Colleges, and it was renamed the Open and Distance Learning Quality Council in 1995.
The Council's mission is to identify and improve the quality of education and training and protect learners' interests.
The Standards define quality according to the Council. Open and distance learning providers who meet those standards can apply to the Council for accreditation.
Why Us
Because we care about your TEFL journey from the moment you decide you want to teach English as a foreign language. We want you to be well prepared, to have the right qualifications and all the skills necessary to realize all of your ambitions. The TEFL Institute assists you every step of the way and offer guidance to ensure you take the right course or internship that best suits your needs. From the moment you get in touch, we are here for you and you become a member of the TEFL Institute family.

Our Core Principles
Passion – Our team is passionate about travel, teaching and building lasting relationships with our clients. We are constantly generating new leads, creating new programs and internships, and generating new content to help meet our clients' needs.
Genuine & Committed – We genuinely care about our clients and interns and are committed to providing them with personal one-on-one help from our dedicated and experienced team to ensure that his or her TEFL dreams are met.
Partnership & Collaboration – We work with a variety of other companies across the globe to create lasting relationships and partnerships to help service our clientele by providing them with opportunities to live and work abroad. We are continuously striving to create new and lasting partnerships to best serve our clients.
Integrity – We believe in doing everything with integrity and honesty. To uphold the highest moral standards in all we do to best serve our customers as a trustworthy and reliable source.
Frequently Asked Questions
What is TEFL?
TEFL stands for Teaching English as a Foreign Language. It is primarily teaching non-native speakers English without the use of translation. This means you won't need to know their first language. TEFL teachers will need the knowledge and know-how of the methodologies to teach this way. This is why teachers must first complete a TEFL course and gain the qualification. TEFL is widely used to teach English online in one-to-one or small group scenarios or to teach English abroad and is sometimes even used as an easier way to travel.
Who can do a TEFL course?
First and foremost, aspiring TEFL teachers must be outgoing and confident, and not afraid to make themselves look a little silly, especially when teaching children. Expression is a huge part of the methodologies to get your point across. You'll warm up to this in time, and it all takes practice.
We suggest people be at least 17 with a C1 level of English or higher. If you're not sure, we have a free English test. We also would recommend people who work on their own initiative as it is an online course and you will need to be your own motivation.
What do I need to teach online?
If you have no experience in teaching online, a good idea is to get some teaching practice in, as they may ask for "experience" hours, which are unpaid. You can alternatively complete our 10-hour Methodologies course, which has a section focused on teaching English online.
Most online companies will ask for your TEFL certificate, teaching practice, accessibility to good WiFi, a laptop or other computer devices, and headphones. Some online companies may ask their teachers also to have a Bachelor's Degree. This is evident in Chinese online companies, as it is a government regulation (no matter where you live).
How are the courses laid out?
Our courses contain content, videos, podcasts, reflective tasks, and tests. They are online courses and can be completed independently and from home.
Our specialist courses are much shorter than the main TEFL qualifications. They are all completed online and in your own time. All tests are done online and corrected instantly. They have course content and tests throughout the course. They can be completed before or after the main TEFL qualification.
Are the courses accredited?
The TEFL Institute is fully accredited by ACDL. Our 180-hour Level OFQUAL regulates 5 TEFL courses.
Is this course completely online? How flexible is this course?
All courses are done online, and no travelling is required for the tests. Except for the 10-hour Virtual training, you can log on anytime. This is to ensure that our TEFL courses can be done during work or other studies. There is a 6-month deadline for the courses, but you can contact us for extensions.
Please see the full FAQs through this link:
English Level Test
Take the English level test to see which is the best course for you.
take the test
Best for
We recommend this course over the other specialist courses if you are:
Over 17 and would like a professional qualification in a specialist course
Already have a general TEFL qualification
Interested in teaching adults and business professionals
Flexible and engaging
Packed with interactive quizzes and videos, this accredited Online TEFL Course will give you all the training you need to become a professional TEFL teacher in multiple categories of TEFL teaching. The course is accessible from any device, 24/7, and can be completed using the world's first TEFL app.
Easy employer verification
Employers can check and verify the qualifications of any TEFL Institute teacher online via the employer's verification page, giving them the confirmation that your TEFL qualification is official.
Competitive salary, secure employment
To earn a competitive salary and secure employment, TEFL employers expect at least 120 hours of TEFL tuition for teachers. This course offers specialised training to add to your TEFL qualification and can open up opportunities for business English teaching positions and the highest-salary TEFL jobs online and abroad. Embark on a new journey with a lifetime qualification that will take you around the world and give you the ability to teach English as a foreign language to adults and companies.
The only requirement to complete our 60 Hour level 5 Business English course is a good command of the English language (minimum level c1) and a working device.
100% Online, Available 24/7
Verified Student Reviews
Out of 1570 global reviews
Limited Time TEFL Offer
120 Hour Advanced TEFL Course
What's Included
120 hour accredited online training
Internationally recognised certificate
Personal online TEFL tutor support
Ideal if you want to teach English online
Lifetime TEFL job hunting advice
TEFL training accredited by ACDL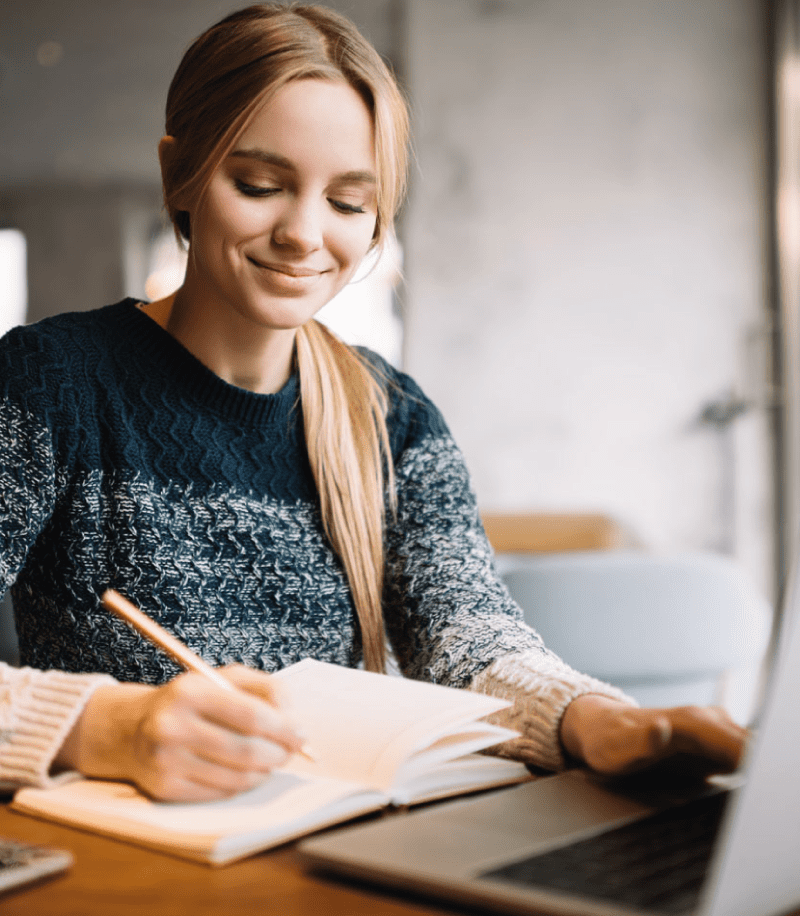 days

hours

minutes

seconds
Free Resources
Free 12 Hours Live TEFL Zoom Classes worth £89.00
Free Teaching English Online Course worth
24/7 Access
Personal Tutor Assistance
Digital Certificate
Dedicated mentorship
Meet your instructors
You're not in this alone, as part of this course you'll be matched with a mentor from our academic team. Mentors are CELTA & DELTA qualified, and have at least 4 years of teaching experience. Whenever you will need help our tutor team is there to guide you. create alongside them, and receive weekly live & asynchronous feedback on real-world projects.
Start teaching in as little as four weeks. Discover how much you can earn
Preview your certificate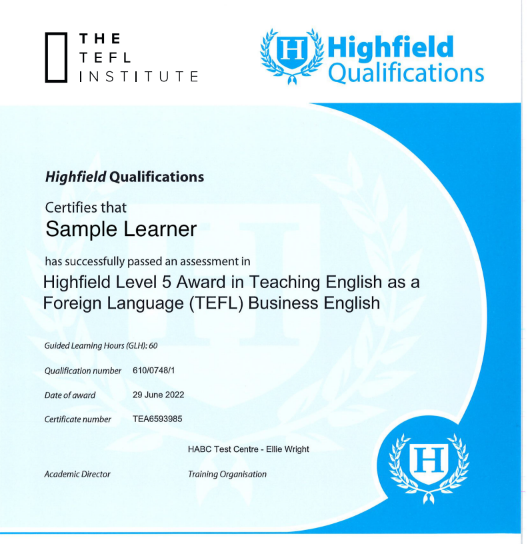 Teaching Video Masterclass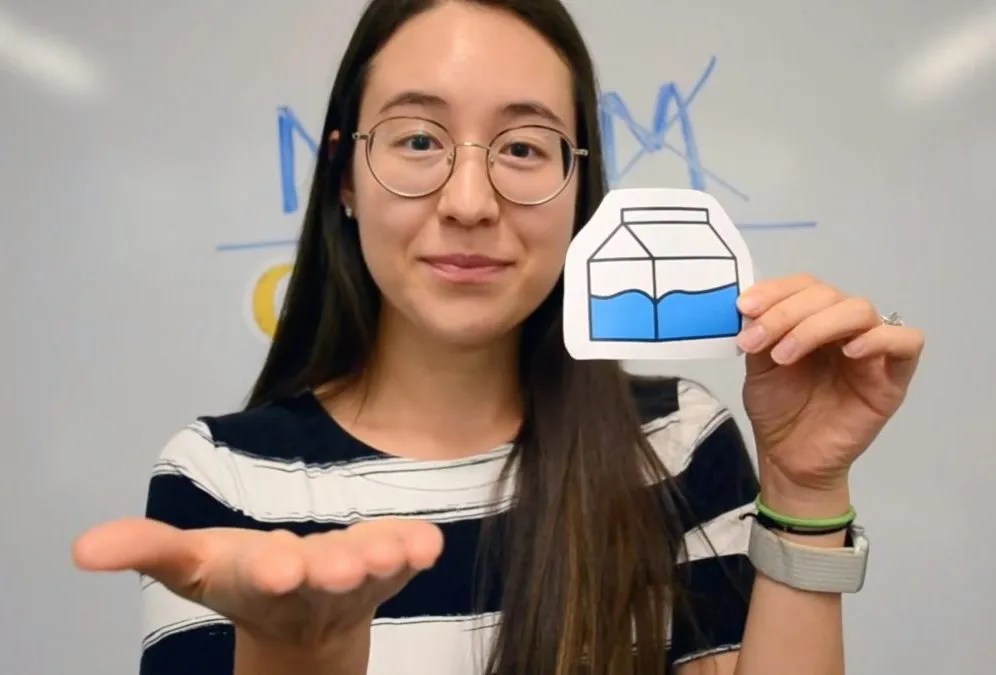 TEFL Accreditation with The TEFL Institute
Ranked Number #1 TEFL Trainer by Schools and Employers Worldwide

Ofqual is responsible for regulating education standards, certifications and exams in England and Wales. According to Ofqual's qualification framework, a regulated level 5 Teaching English as a Foreign Language (TEFL |)qualification means that it has been assessed as a level 5 course. This qualification is of equal achievement and difficulty to the same level, including CELTA and Trinity CertTESOL qualifications. Highfield Qualifications is an Ofqual regulated awarding body that has approved The TEFL Institute as a training centre. You can view the TEFL Institutes current status on the Ofqual register here.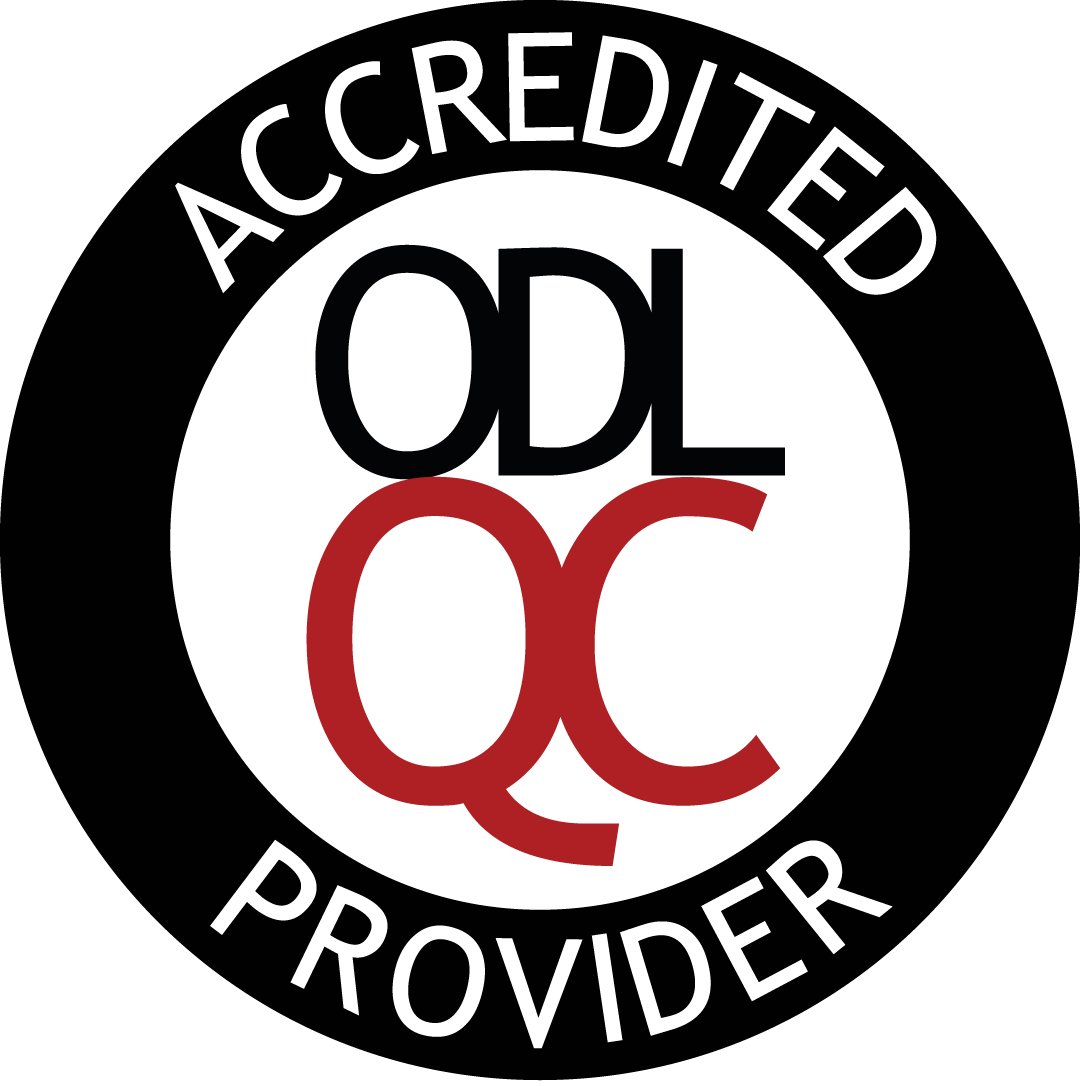 ODLQC
(Open & Distance Learning Quality Council)

Highfield
Regulated by Highfield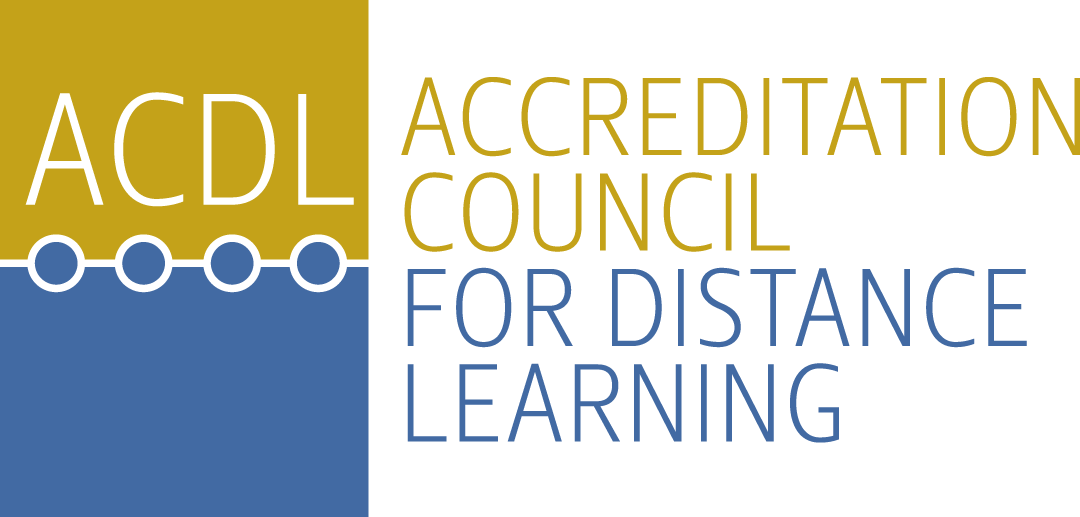 ACDL
Accreditation number: 2854-2540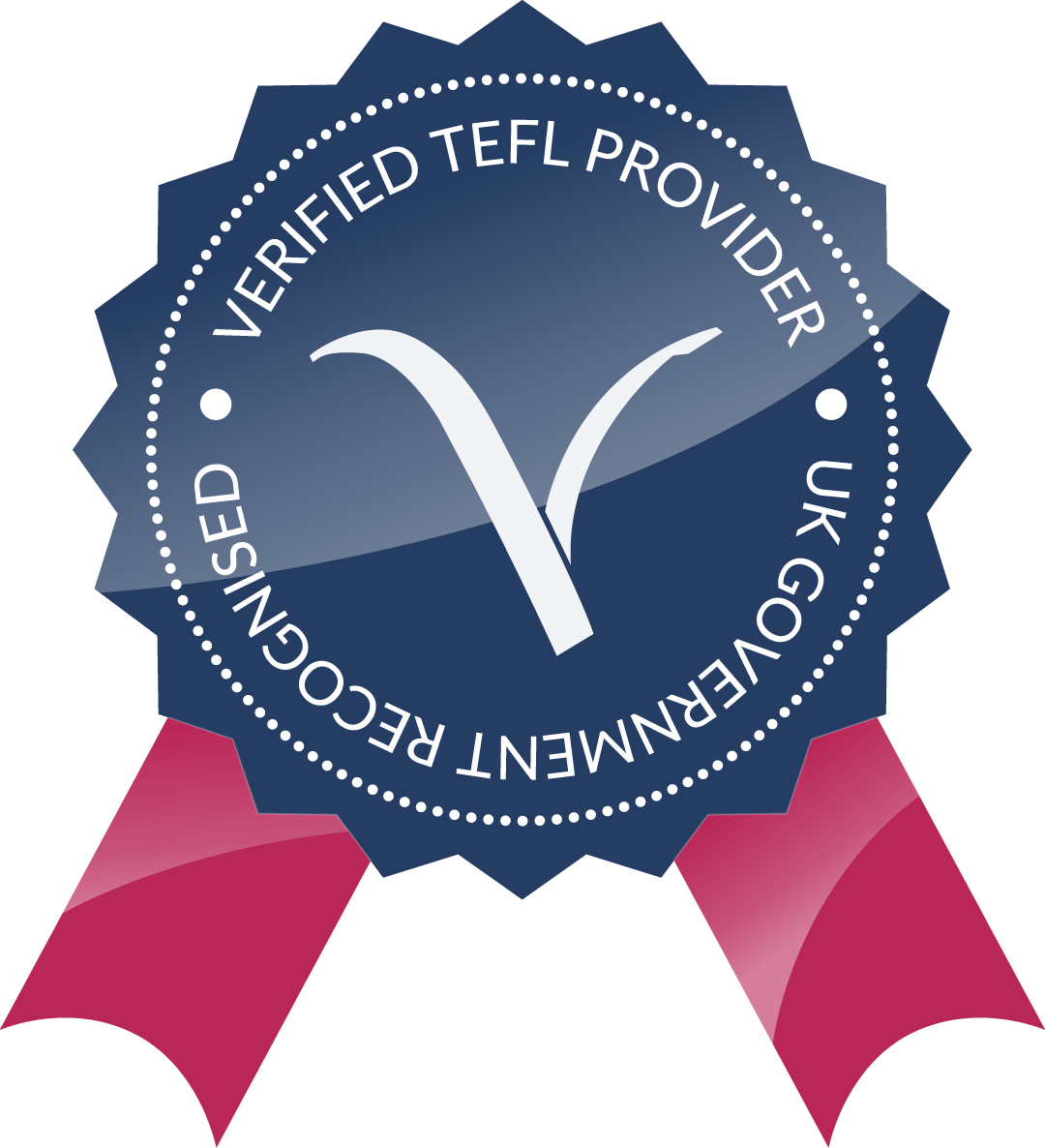 Vital Consular
Recognised by the UK government
Popular Resources
The TEFL InstituteCourses Explained

Learn more about TEFL Courses. Take a first step to becoming a fully accredited, internationally recognised EFL/ESL teacher within 4 weeks!
Download theTEFL App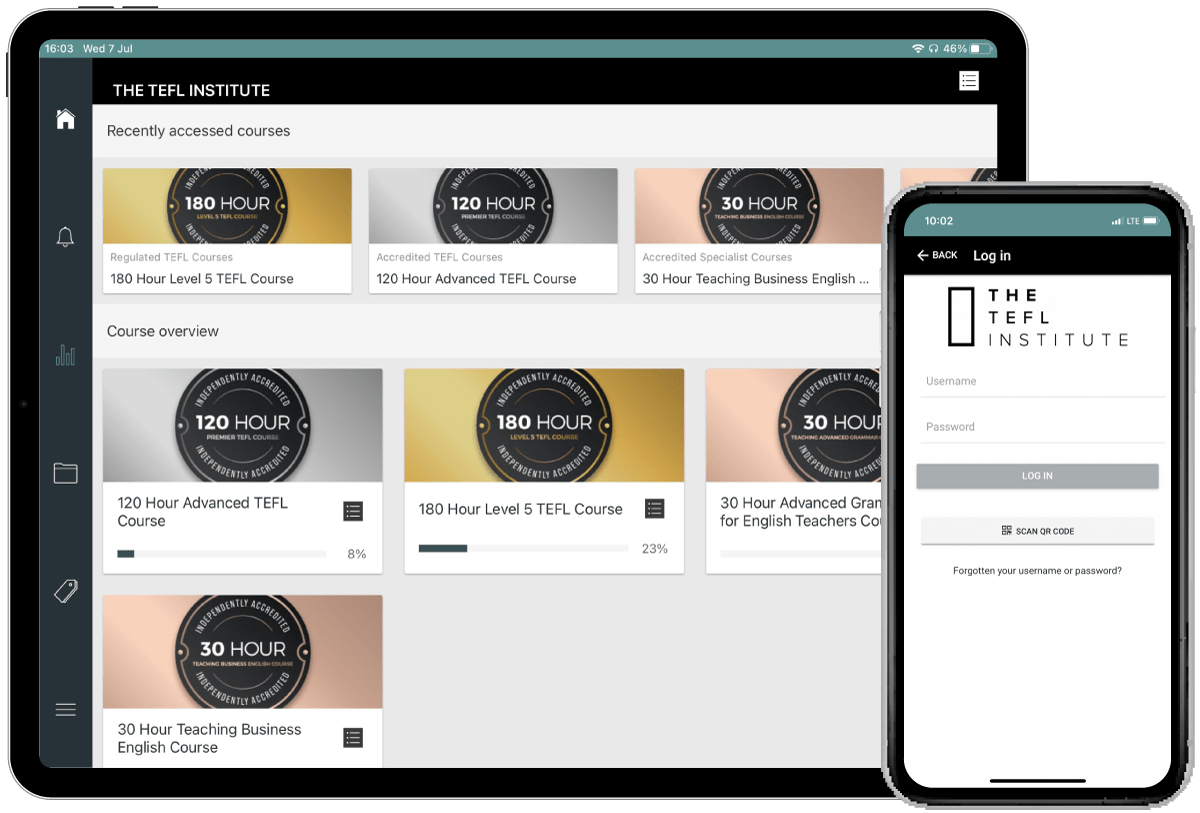 Enrol today for instant access 24/7 to your tuition material. Learn on any device at home or on the go, through our exclusive study app.
TEFL Institute JobHunter's Guide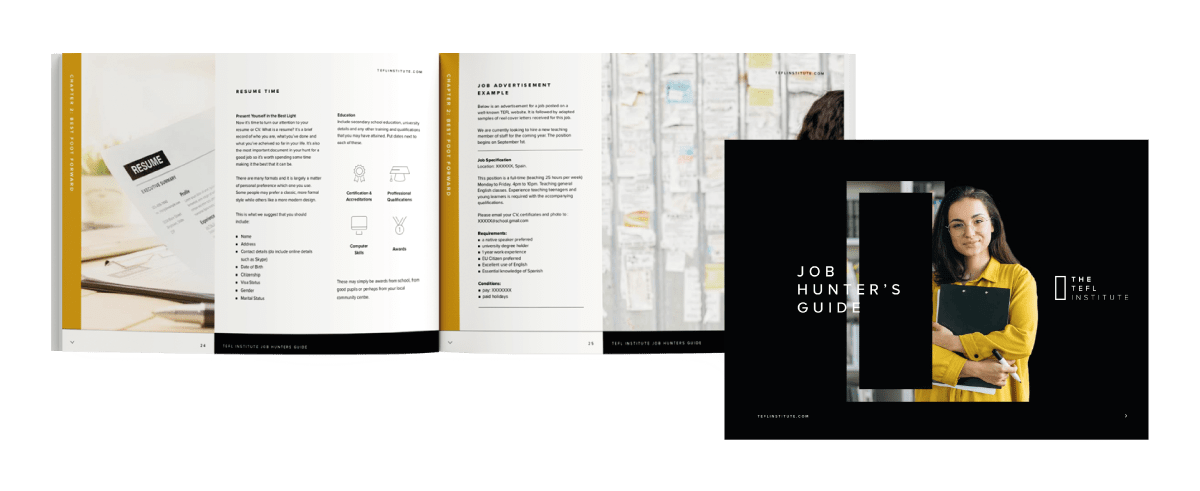 Your first steps to becoming a fully accredited, internationally recognised EFL/ESL teacher within 4 weeks!