Teaching English in Cambodia Without a Degree
We're used to receiving a variety of inquiries regarding teaching English abroad. One of the most challenging problems is whether a TEFL degree can teach English in another country. The truth is that it is determined by where you choose to teach. Due to visa regulations, you must have a degree to teach in specific countries but don't panic if you don't have one. Even though many countries have strict rules on working visas, let alone individual job requirements, there are still opportunities for TEFL-qualified teachers to teach English in Cambodia without a degree!
Your possibilities for teaching in Asia are restricted because practically every country requires a degree. Despite their rigorous immigration restrictions, South Korea, Japan, and China remain the most popular TEFL locations. This, however, is not always the case. If you match the conditions, you may be able to work in some countries on a working vacation visa for a limited period; however, this can be challenging, and there are frequently numerous other restrictions. Fortunately, Cambodia is a beautiful country that accepts teachers without a college degree!


Why teach English in Cambodia?
Teaching English in Cambodia will not make you rich, but money isn't the only thing that draws teachers to this intriguing and culturally rich country. You can expect to earn enough money in Cambodia to live comfortably and experience the countryside.
The lower entry criteria draw in teachers who need a degree but want to move to Asia. Cambodia is frequently disregarded in favour of its neighbouring countries, Thailand and Vietnam. Nonetheless, the government has much to offer EFL teachers who want to work there, with gorgeous scenery, an exciting history, and friendly people.
Why should I go to Cambodia?
What can you expect to see in Cambodia? Phnom Penh's capital is a rural country's major urban centre. Cambodia's natural landscape and ancient ruins are spectacular, drawing on diverse cultural and religious influences from across Asia.
Consider Angkor Wat, the world's largest religious complex, completed in the early 12th century and is today the principal tourist destination in Cambodia. Or how about Koh Rong Samloem island, a tropical paradise where hammocks and scuba diving equipment are welcome?
If Angkor Wat isn't your cup of tea, consider the dramatic and magnificent Prasat Preah Vihear, a UNESCO historic site near the Thai border. It's no wonder that Cambodia is becoming a popular destination for TEFL teachers, with a massive rainforest, breathtaking vistas from coast to coast, and a relatively low cost of living.
Furthermore, TEFL teachers are in high demand. Cambodia is ranked 97th out of 110 countries on the English Proficiency Index. After placing 94th in 2019, Cambodia's English proficiency is falling.
It's no wonder that Cambodia is more accommodating to TEFL teachers and admission criteria. Do you require formal schooling or work experience? No problem; as long as you have TEFL certification, ideas, and money to teach English, you will most likely be welcomed.
Can I teach English in Cambodia without a degree?
Yes! You cannot teach in neighbouring countries such as Thailand or Vietnam since those nations demand a degree for a work visa. There is no such restriction in Cambodia! You can teach English in Cambodia without a degree in Cambodia! While some employers may prefer applicants with a degree, English teachers are in such high demand in Cambodia that you should be able to find work with one. Cambodia is one of the few Asian countries where teaching without a degree is allowed and easy.
Do I need a TEFL qualification?
Finding a job as an English teacher with a TEFL qualification is becoming increasingly difficult. Although it is not impossible, we do not encourage it.
This is because paying for English classes from someone unprepared to teach English is unfair to pupils and because a TEFL qualification will earn you a better career with a better company.
Employers worried about their professors' credentials should be avoided at all costs! Remember that job hunting is a two-way street; you must be as excited and thorough about an employer as they are about you.
One hundred twenty hours is the industry norm for TEFL certification. On the other hand, Specialist TEFL courses can aid you if you don't have a degree – a TEFL diploma in Business English, for example, would be helpful in an emerging country like Cambodia.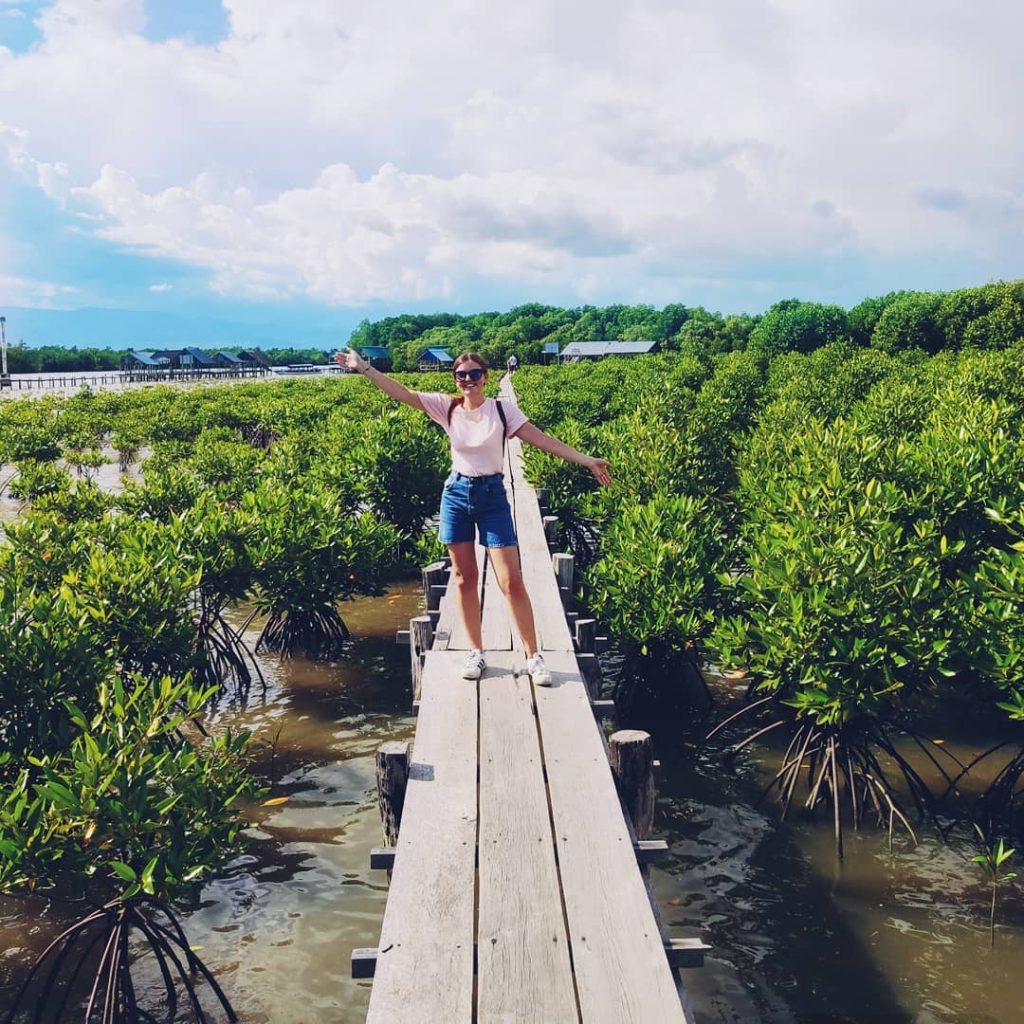 How much can I earn While Teaching English in Cambodia?
Teachers in Cambodia make $10 to $14 per hour and work 20 to 25 hours per week on average. With minimal living expenditures, this pay will cover the essentials while providing enough money to enjoy your stay in the nation.
As is the case in most countries, EFL teachers with more qualifications and experience can command higher salaries. There are additional options for private tutoring to supplement this.
You could also seek employment preparing kids for English proficiency exams. Exams like the IELTS can be crucial for Cambodians who desire to live or work in English-speaking nations.
Finding work
Your chances of finding a job in-country are better than your chances of finding work online. Employers in Cambodia generally want to know that you intend to live locally, so finding a job on the ground is typically easier than applying online.
That does not imply that looking for work online before moving away is terrible. Making an appointment before you depart is the safest and most logical approach! Keep an eye on job boards and join relevant Facebook groups – be aware of advertisements stating a degree is required; plenty of jobs are available for those with one!
It's also worth checking out LinkedIn, a great place to identify Cambodian schools or recruiters looking for prospective TEFL applicants. On the other hand, going directly to a recruiter has the potential to accelerate the job search process dramatically.
Using a recruiter has benefits and drawbacks, as this blog post outlines. Work is most likely found in Phnom Penh, but chances can also be found in Siem Reap, a popular tourist destination. As previously said, most of the country is rural, yet options exist.
Where else can I take TEFL without a degree?
If Cambodia does not appeal to you, many other nations seek non-degreed TEFL teachers.
Europe and South America are the primary regions for TEFL without a degree. Other notable instances are Lebanon and Jordan, where becoming a TEFL teacher does not require a degree credential.
In contrast, South America is a thriving TEFL destination. Argentina, Bolivia, Brazil, Chile, Colombia, Costa Rica, Ecuador, Peru, Mexico, Nicaragua, and Uruguay do not mandate a degree. That list includes some big countries, so imagine how many schools, corporations, and institutions are looking for TEFL teachers!
Although Asia can be difficult, teaching is doable in Nepal, where a degree is unnecessary for a working visa.
Only those with a degree or who teach English generally can work in the world's most fascinating places. That is not the case, as Cambodia demonstrates! Click here to learn more about teaching without a degree.