TEFL Adventure in Vietnam – Read Shannon's story!
Hello! Shannon is my name, and I am 31 years old. I am originally from Southern California, but I moved to Ireland in 2017 and lived there for four years before embarking on my TEFL teaching adventures. I am now living and teaching English in Ho Chi Minh City, Vietnam, after spending a year teaching English in South Korea. I'm about halfway through my TEFL in Vietnam, and love it!
I've always wanted to travel, but I never knew how to turn that desire into a career. I have two business degrees and formerly worked in tourism and luxury travel marketing. These were related to travel, but working in an office marketing vacations to others wasn't scratching my itch. When the pandemic struck, it seemed like the ideal opportunity to add a new skill to my resume, so I enrolled in the 180-hour Level 5 TEFL course. I chose this because I wanted to ensure that I could utilize this certification everywhere globally, and I believed that the Level 5 OFQUAL certification gave me that opportunity. This course provided a comprehensive, well-rounded approach to teaching adults, young students, and everyone. I liked that the curriculum was available on demand, allowing me to complete it on my schedule. Six months after signing up, I completed my TEFL qualification and was on my way to my first internship in South Korea! I had such a good time in South Korea that I decided to do it again in Vietnam when my contract expired.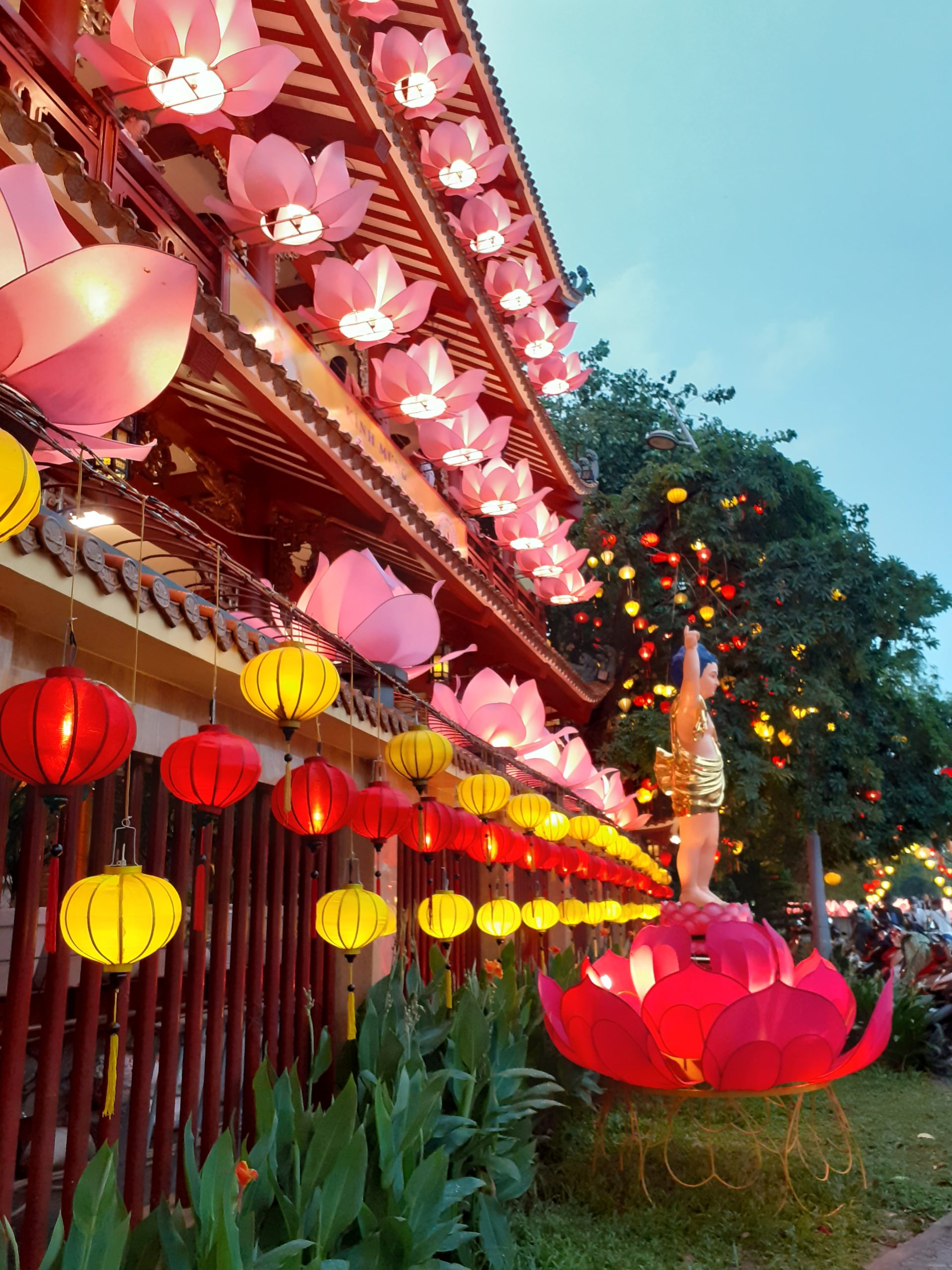 Do you recommend learning a bit of Vietnamese before coming over?
It's usually a good idea to learn a bit of the local language for any destination you visit, especially if you'll spend a lot of time there. Don't be put off because you don't speak Vietnamese! I've discovered that many people in Vietnam speak excellent English, and I've had no trouble communicating thus far. If I ever find myself in a position where someone does not speak English, numerous translation apps are available, such as Papago or Google Translate. I intend to take courses while living here, but for now, I am getting by with fundamental Vietnamese knowledge (hello and thank you go a long way!). 
Did your TEFL course prepare you to teach English in Vietnam?
Absolutely! Many people believe that "I'm a native speaker, teaching English can't be THAT difficult,". But there is a lot more to it than that. The TEFL course teaches the fundamentals of the English language. Including grammar structures and how to teach these to children and adults. It teaches how to account for native language influence and overcome it; for example, in Vietnam, pupils frequently leave out the concluding sounds of words because that is how Vietnamese pronunciation works. Knowing this, I can change how I practice vocabulary pronunciation to ensure the final sounds are enunciated.
It also provided fantastic lesson-planning advice and tools, which were helpful to me when I first started teaching. There is also beneficial advice for phonemic awareness, which is an area where my pupils are currently failing, so it's excellent to have the TEFL course content to refer to as needed. 
Tell us more about your teaching. How big are your classes & how many hours a week have you been teaching?
I presently work in a language centre, meaning I must work nights and weekends. I like this schedule since it allows me to spend my mornings and afternoons exercising, running errands, contacting home, planning lessons, or doing anything else I need to. 
My weekly contracted hours are 20 teaching hours. This usually translates to 1-2 classes throughout the week and three classes on weekends. I occasionally offer to cover extra lessons, so I will work 21-23 hours per week. Each course comprises typically between 10 and 16 pupils. I have one Vietnamese Teaching Assistant for every five students in my younger classrooms, and three TAs assist me in my larger classes. This is quite beneficial for classroom management! I am now teaching children aged 3 to 10.
However, our centre serves children up to 16. I particularly enjoy teaching younger students because you can sing, dance, and be crazy with them, making the classes more enjoyable. However, with older students, you may get to know them more personally and have meaningful talks with them. (Hint: older students also enjoy fun and goofy activities!). 
Lesson planning takes roughly 30 minutes for each 2-hour lesson I teach. My school provides a fantastic resource bank with games, activities, and prior classes that I may use. But I also have the opportunity to be creative and plan my lessons any way I see fit. I aim to add various games for the kids that allow them to practice the language while also making it enjoyable and exciting. I primarily teach young Kindy and early Primary students, so I add a lot of songs and dances into my classes. Lesson planning always takes longer at first, but it becomes a lot easier the more you do it. 
How much would you budget for daily expenses?
Vietnam can be as inexpensive or as expensive as you want. I aim to stick to a daily food budget of 250,000 dong (€10), including coffee and sweets. Prices for native Vietnamese food are pretty reasonable, around 50,000 dong (€2) for each meal. However, if you prefer more Western-style food, such as a sandwich, pizza, burger, spaghetti, and so on, you could expect to pay closer to 150,000-200,000 per meal (€6.00 – €7.80). A local beer costs between 17,000 and 40,000 dong (€0.67 and €1.50), whereas a craft beer costs between 100,000 and 150,000 dong (€4 and €6). 
Western-style entertainment, such as movies, bowling, or the arcade, costs roughly 200,000 dongs (€8) per person. My gym membership is €60 per month and covers unlimited lessons and the use of the sauna.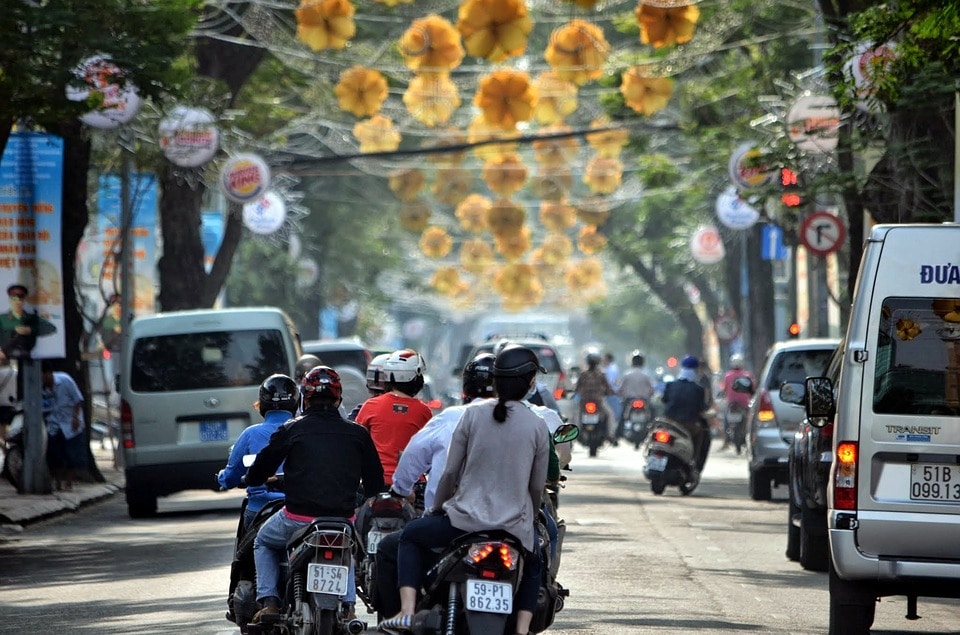 I opt not to ride a motorcycle because the roads here are CHAOS, so I use a Grab when travelling anywhere that is not within walking distance. This is Vietnam's primary taxi service, both convenient and inexpensive. A Grab journey into the city centre from my apartment (30 minutes away) costs typically around €2 – €4, and it's considerably cheaper if you split it with a friend or pals. 
How much to budget for accommodation? Was it hard to find a place to live? Any tips for future interns who will be moving to Vietnam?
My monthly rent for a two-bedroom, one-bathroom apartment in a beautiful section of town is €500, and utilities are around €120 (internet, water, gas, and electricity). I split these expenses with my husband, so I spend approximately €310 monthly. We selected to live in a more costly part of town within walking distance from our workplace, so we don't have to pay for transportation. Our rent would be reduced by roughly €100 if we moved about a 10-minute drive away. My monthly wage is roughly €1,300, so I have around €1000 to save and live on after bills. This sum enables a lovely existence in Vietnam.
Moving to Vietnam can be expensive, as most flats need a two-month deposit plus one month's rent. We agreed to pay a one-month plus one-month deposit in December. Followed by a one-month plus one-month deposit in January, so we wouldn't have to pay the entire three months upfront. We discovered our realtor by walking into an apartment complex and asking for the management. She had four viewings scheduled for us the next day, and we signed the lease the next day. Things move swiftly here! There are numerous Facebook groups for finding housing, and the TEFL partners also provided us with a list of realtors. 
The flats are provided, but we had to purchase our pots, pans, plates, cutlery, bedding, towels, and so on. I recommend keeping roughly €2,000 on hand when you arrive to account for these expenses. As you will not be paid until your first month of teaching is completed. Don't worry; the TEFL Institute and their partners did an excellent job preparing me for the prices by providing a detailed financial breakdown, so don't feel obligated to know everything yourself. 
What are two interesting things about Vietnam that the average person wouldn't know?
Vietnam has so many intriguing things to offer, but the two favourites that I've discovered since moving here are the excellent coffee and the plethora of temples.
I am now a complete convert to Vietnamese coffee! Vietnamese coffee differs from Irish coffee in both how it is prepared and what it is served with. Vietnamese coffee is robust and flavorful and brewed with a stainless steel Phin filter. It is commonly served with condensed milk (Cà phê sa á – my favourite), but other options include egg, coconut, salt, and even avocado. There is a coffee shop every 10 feet – coffee culture is alive and well in Vietnam. 
Vietnam likewise does not have an official religion, with the bulk of the population practising ancestor worship rather than organized religion. Many individuals practice Confucianism, Taoism, Buddhism, and Christianity. This implies that numerous temples and churches in Vietnam suit each distinct group. These temples are highly magnificent and provide a respite from the chaos of the city. There is also a religion peculiar to Vietnam called Caodaism, which mixes all beliefs (if you want to read something interesting, Google Cao Dai!).
Any tips for other teachers who are considering this internship? 
Please do it! If you've been thinking about teaching English abroad, this is your sign to go for it! It's a fantastic experience, both professionally and personally. It will force you out of your comfort zone and teach you things about yourself that you didn't know before. For example, who knew I liked mushrooms?! You will visit incredible sites, meet new people, some of whom will become lifetime friends, and give back to the community by teaching English. 
It can be frightening to consider moving overseas alone. Still, the benefit of partnering with a firm like the TEFL Institute of Ireland is that you have a great support system. They assist you in organizing your documents, connecting you with companies, preparing you for your interview, and planning pre-arrival information such as when to book flights, etc. They also provide TEFL intern orientation weeks; I attended the orientation in Vietnam and am very glad I did! It allowed me to acclimate to culture shock and learn more about Vietnamese culture while meeting other teachers, some of whom I am now friends with.