Teach English in Thailand
TEFL jobs in Thailand
One of the reasons people like to teach English abroad is to explore the world and spend time in different countries. TEFL in Thailand is popular, and the cost of living is cheap, making it an excellent destination for those on a budget. To teach English in Thailand, you will need to have a work visa, which is explained below. It is also a requirement that you are a native English speaker, and for a lot of jobs, you will need to have a degree or TEFL certification, but some jobs will allow you to work with little or no experience and qualifications. Obviously, these are not as well paid as the qualified positions. International schools are where you will find the top-paying jobs, and competition is fierce, so the more qualifications and experience you have, the better your chances of securing a position teaching English in Thailand.
Bangkok is considered the capital of everything, and therefore there are a lot of TEFL jobs on offer there. However, it will be one of the more expensive locations, so don't be afraid to look around at other locations. Also, being a capital city, it is always bustling, which doesn't suit everyone. If you are looking to teach English abroad in Thailand but want a quieter life there are plenty of other places to look for work. If you're going to try your luck and find a job teaching English in Bangkok, head to Siam Square, there are a lot of language institutes there, and it is a know TEFL hangout.
Public transport is hot and lacks modern conveniences like air conditioning. Hence, you want to try and find accommodation close to your work as long commutes are miserable experiences and not something you would want to do every day. Khon Kaen, Nakhon Sawan, Pathumthani, Udon Thani, and Ubon Ratchathani are all excellent areas to look for, first for a job and then a place to live. These areas are not prime tourist locations, and there are more vacancies, and public transport is a bit less crowded. 
Types of teaching jobs in Thailand
Private schools
Private schools tend to be located in the cities, which means you will be in the tourist areas. As these are fee-paying schools, they expect their teachers to be educated to a degree level before applying. 
Public schools
If you do not have a degree, you may find it easier to work at one of the many public schools, but you might find the salary offered relatively low. 
International schools
To secure employment at an international school, you will have to have a degree and TEFL experience. They are one of the highest-paid opportunities to teach English in Thailand but you will find that there is a lot of competition for posts. 
Universities or colleges
The other gem is a university or college job teaching English in Thailand. Again, you will need the correct qualifications, and people hang on to these jobs. They also come with other benefits like a retirement plan and health care coverage, so you can see why they are popular and harder to secure. 
Classroom assistant
If you do not have a degree, a good entry position is a classroom assistant. You will support the teachers, and although most of the time you won't be able to lead the lessons, you will learn by watching, and they may allow you to do small group teaching or similar, which will help increase your experience and knowledge. Some people do this will going to evening classes or doing their TEFL qualification online.
Private lessons
Another way to make money teaching English in Thailand is to offer private tutor sessions. You can teach a small group or one-to-one either in their home or yours. You can set your fees, but you will need to keep them on a par with others in the area to secure work. 
How to find a job teaching in Thailand
The easiest way to find a job teaching English in Thailand is to work with an agency. They will offer you a lot of support; not only do they help you find the jobs, but they are well placed to find housing and other benefits, and if you do not already have it, they can provide your TEFL training. Schools accept direct applications but do not have the same contacts, so you might find it harder.
When to apply
Generally, staffing is sorted in February and March, so you need to be applying then to stand a chance. Schools will decide on their English teaching requirements in these two months and recruit accordingly. If you are working with an agency, they will have information on the key dates; if you are applying alone, you are advised to check with the schools to avoid missing out. 
The application process for English teachers in Thailand
When you enrol at an agency, you will be asked to provide your CV and copies of your certificates. If you have any other supporting paperwork, then you should take that in as well. Provide details of references and any experiences you might have. 
You can expect the process to take a while, so once you have submitted your application, give them about a month before you start asking for further info. It can happen faster, and they may contact you for further information. 
Popular locations for teaching in Thailand
Bangkok
Being the capital, many people want to teach English in Bangkok. It is a vibrant city, and there is always something going on. The only downside is that contracts tend to be temporary, so this isn't the city for you if you are looking for a long-term contract. However, it's a great place to start if you are looking to work your way around the world. Bangkok is the most expensive place to live in Thailand, so consider a houseshare to save money. 
Chiang Mai
If you head north, you will find Chiang Mai, and the ex-pat population here is growing. There will be longer contracts available, but it is imperative that you have good conversational Thai language skills as most people there do not speak English. Like most places, they prefer their English teachers to be native speakers. It is a quieter area to live in as it is more rural, but it is just as expensive. 
Phuket
Phuket is a tourist hub, but it is a fantastic place to live and work. There is an airport, stunning white beaches and excellent local cuisine. It is an island, and there are others nearby that you need to visit if you are there, such as Koh Phi Phi and Koh Tao, as they have amazing coral reefs and lagoons. 
To get away from it all at the weekend Koh Samui and Koh Phangan are also reasonably close and worth a visit for quiet beaches and nature areas. 
Obtaining a work visa for teaching in Thailand
To work as an English teacher in Thailand, you will need to get a non-immigrant B visa unless you are from the European Union. To work there, you need a work permit, and to get this granted, you must show evidence that you have a job waiting. A letter of acceptance from the school is the standard way to prove this. Either the school or the agency will help you through this process, though, as they are there to support you.
New arrivals also need a background check, and these are carried out by an agency that the Thai government has approved. All your files are then submitted to the Ministry of Education, and the approval process depends on how busy they are but can take up to three months, although at quiet times, you might hear within one month.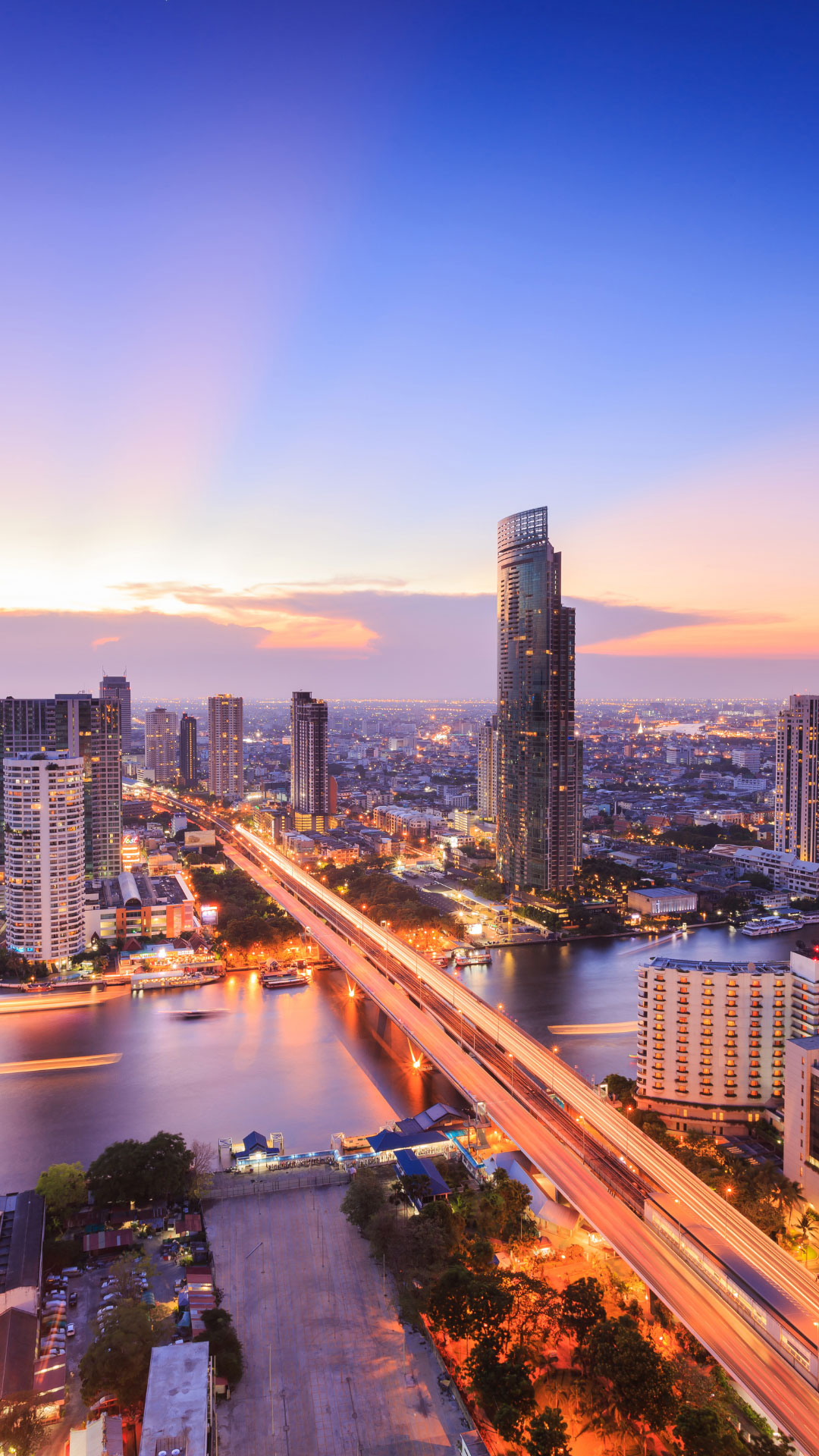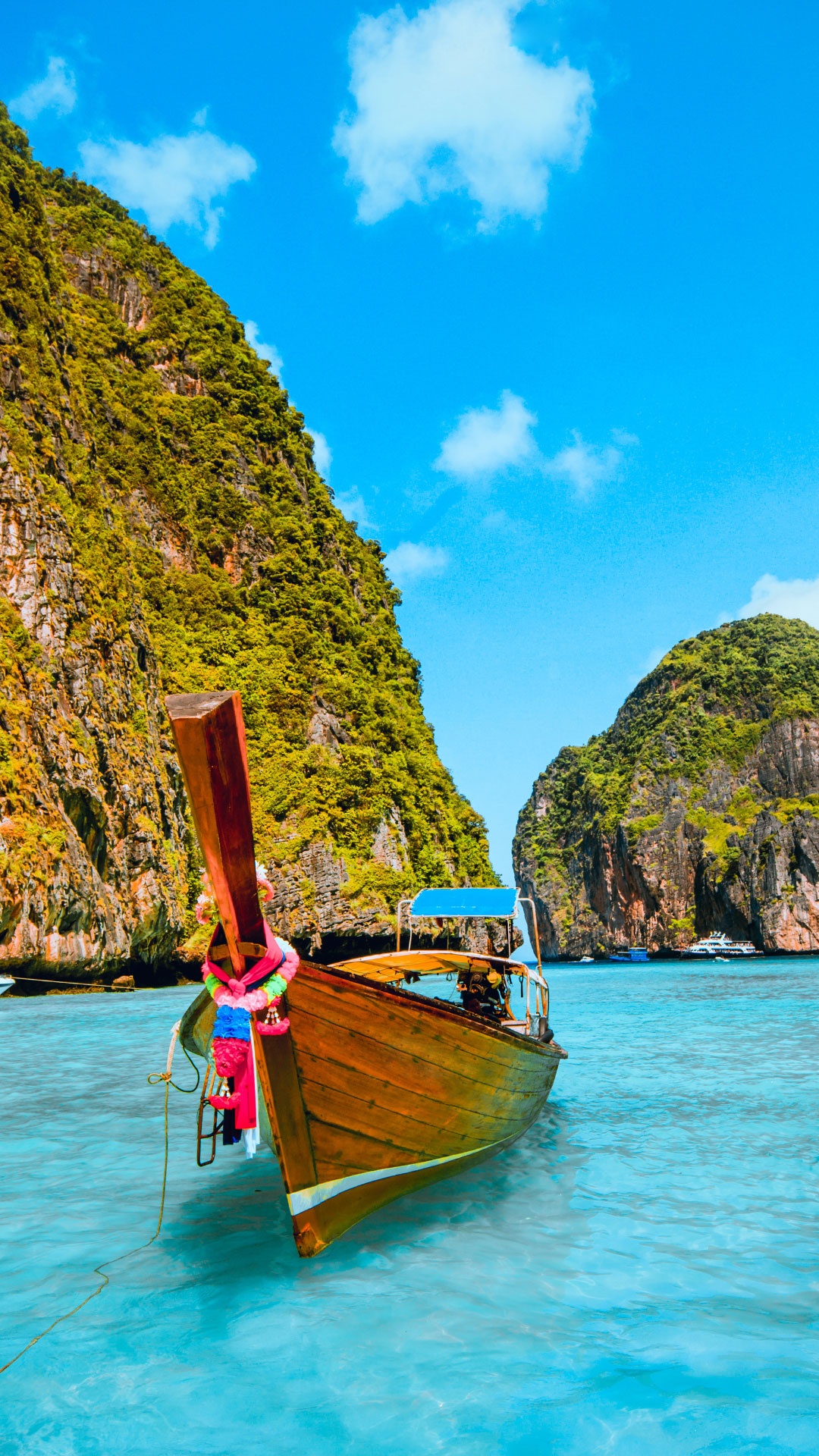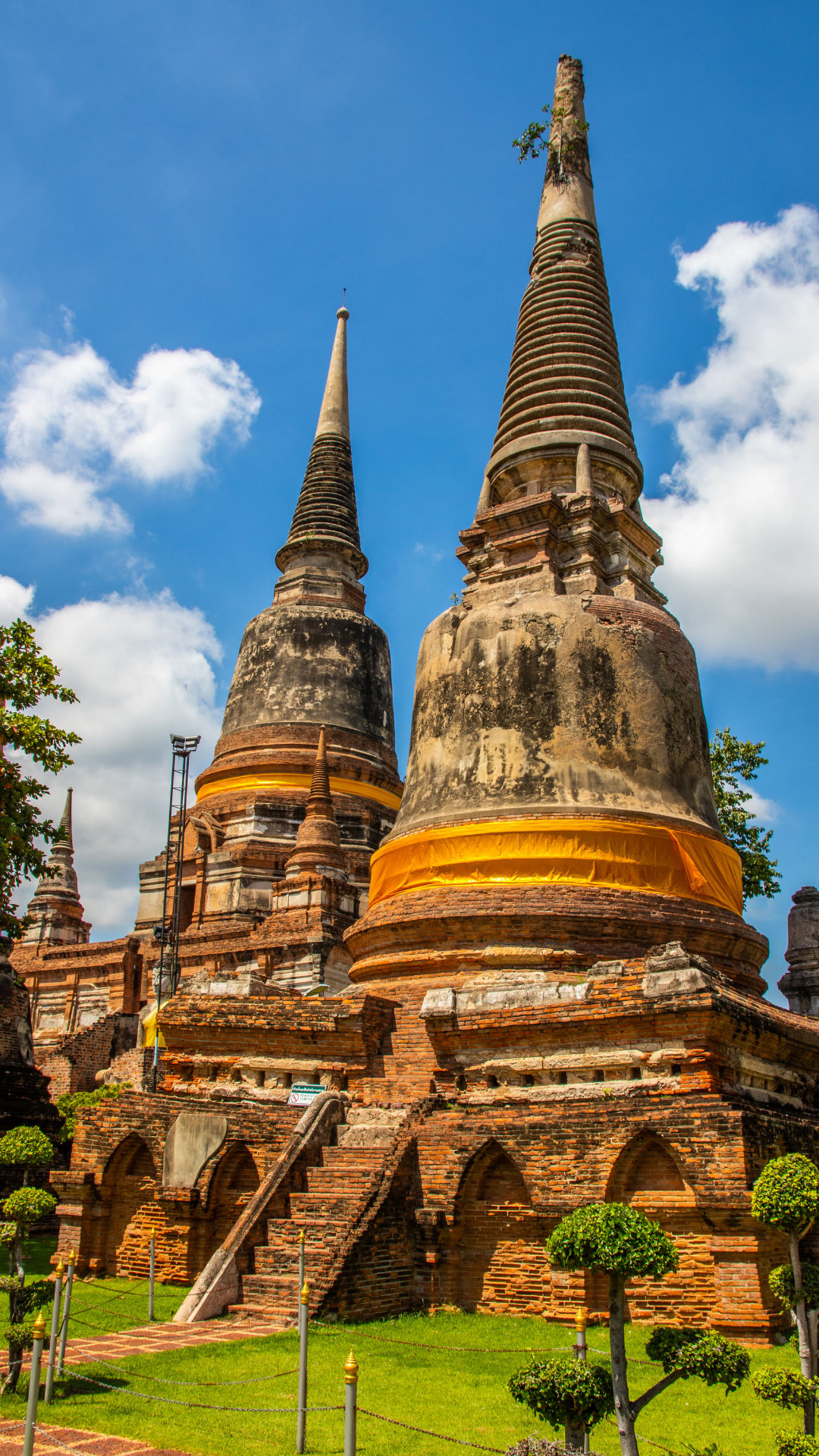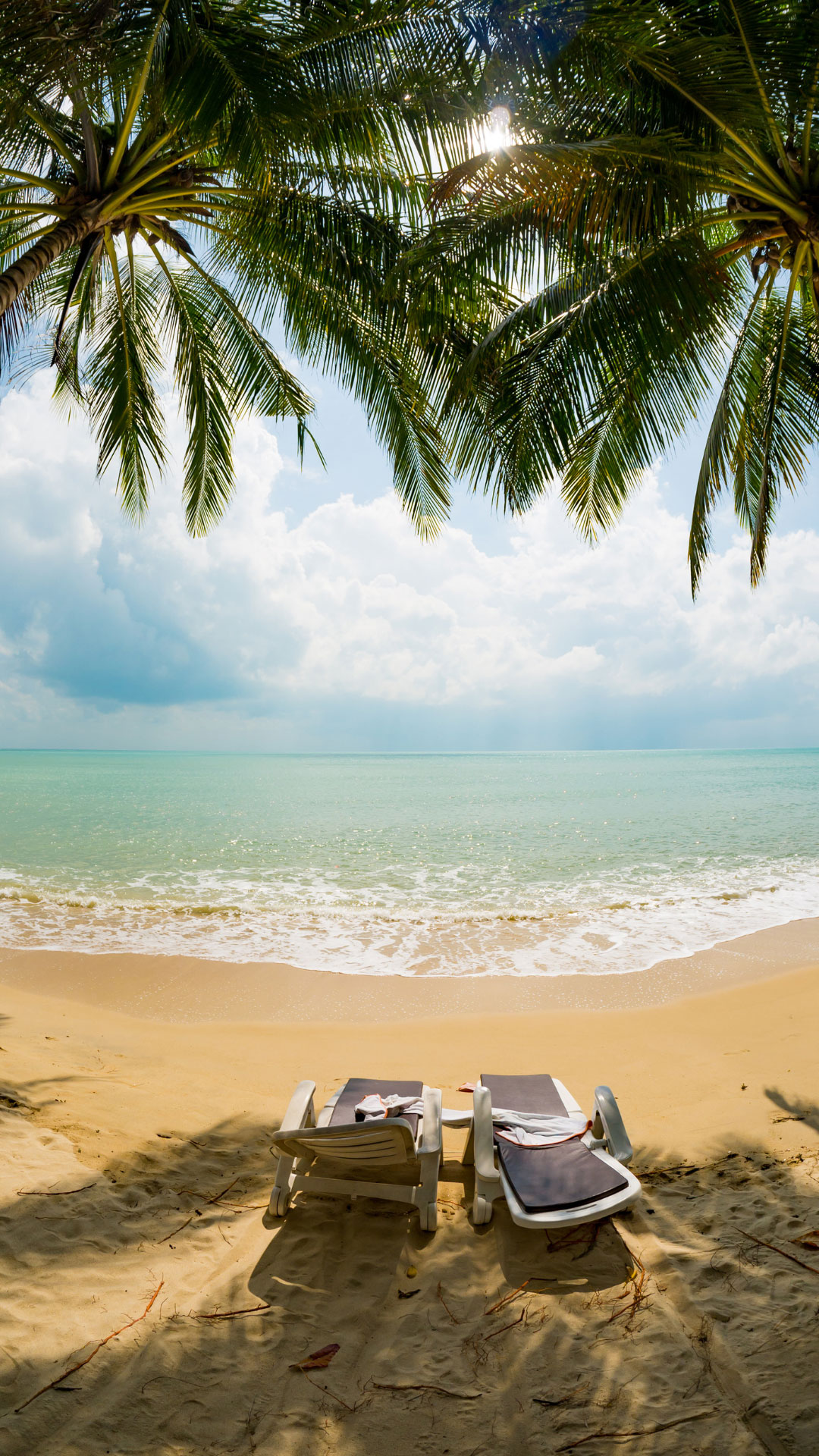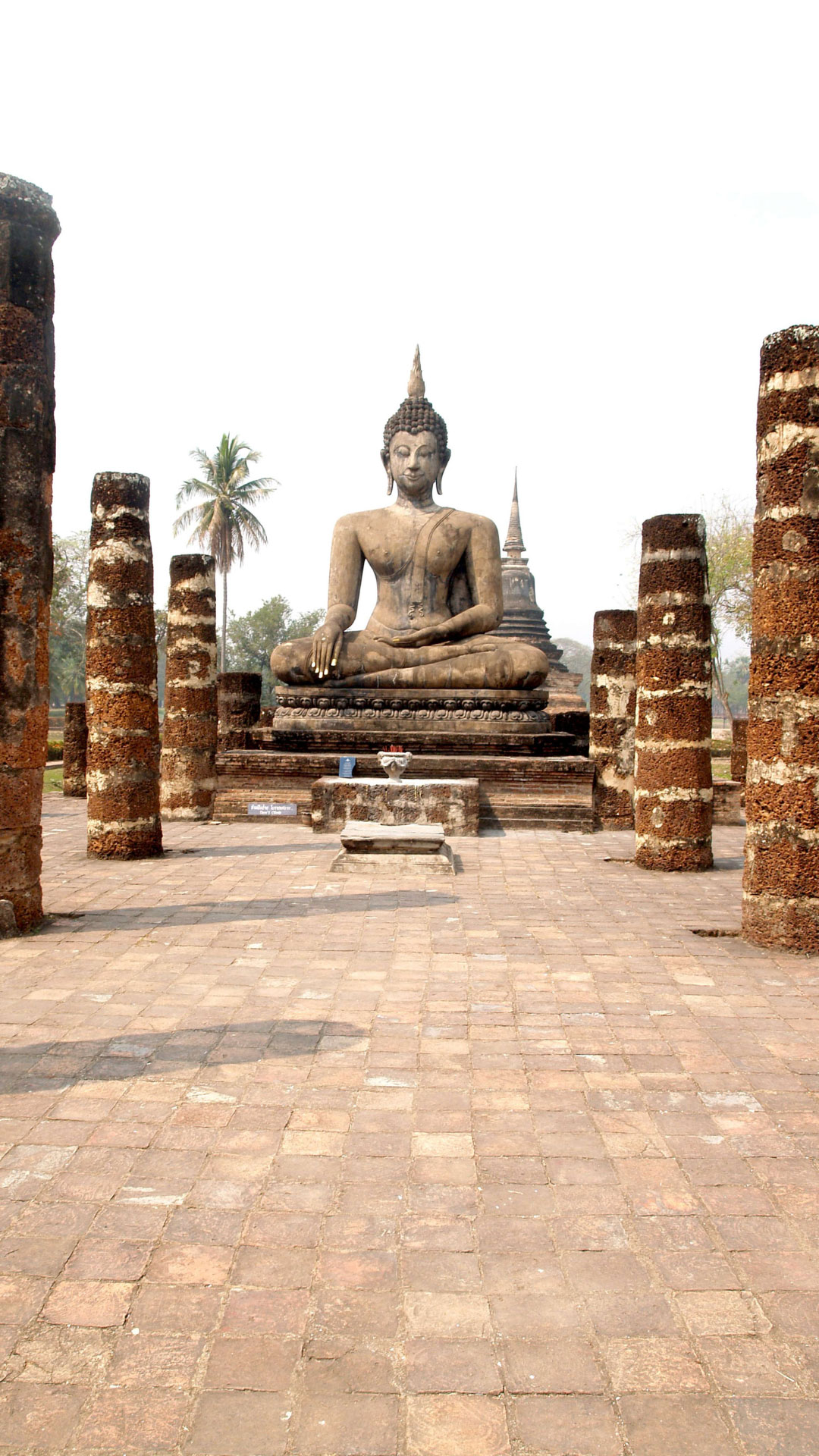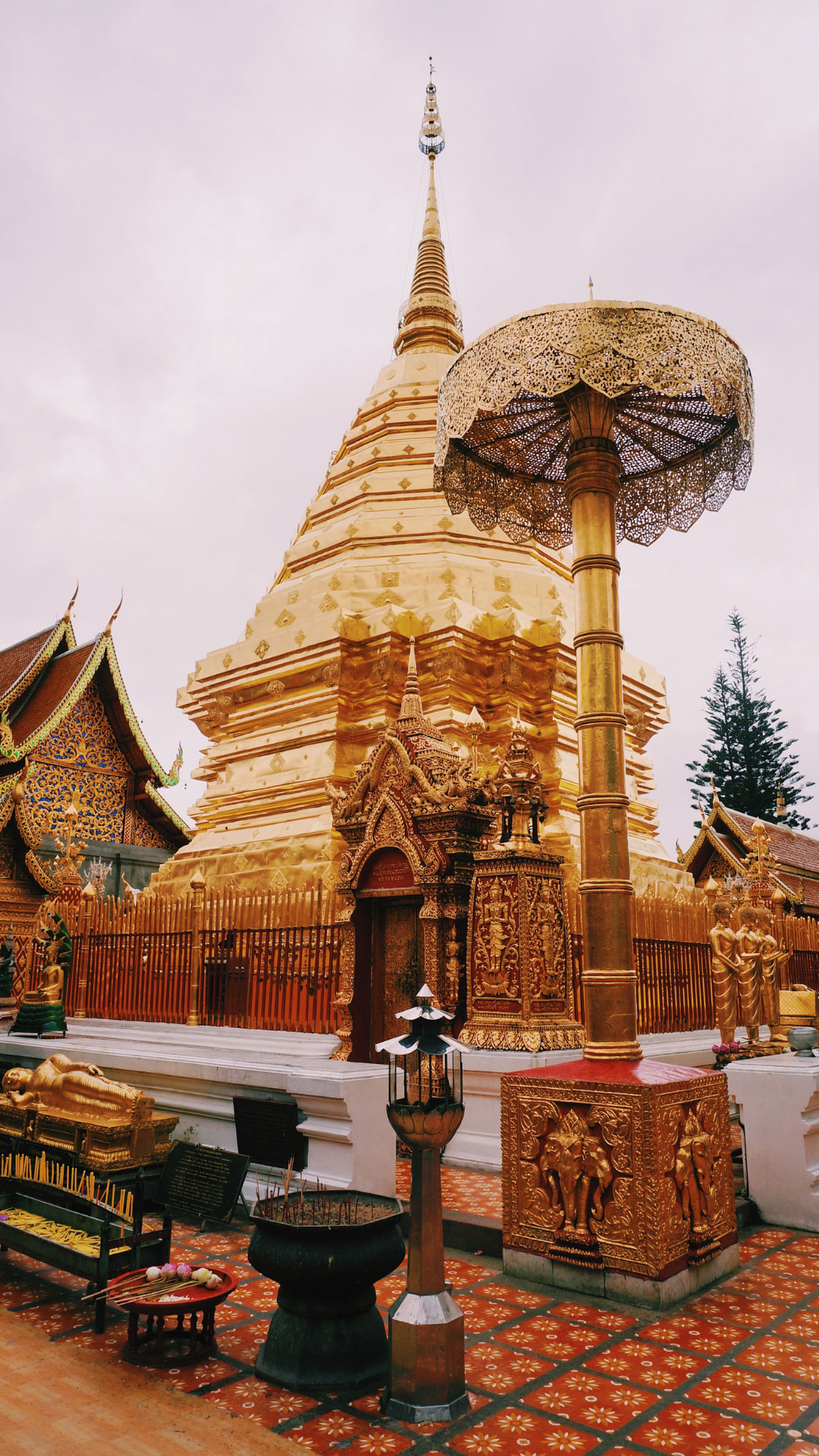 Compared to a lot of counties in Asia, Thailand is still on the cheaper end, which means this is a popular destination for backpackers as well as TEFL teachers hoping to teach English in Thailand. There is so much to see that tourists flock to Thailand, which means that the most expensive places to live and work will be these holiday maker havens. However, if you live like a local, eating food at home rather than in restaurants, you will find that it is not that expensive to have money left over at the end of the month. However, anything that has been imported from the west will be costly. 
As an English teacher in Thailand, the salary you will earn should afford you enough savings to plan for your future and eventually retirement. Experienced teachers who can secure well-paid positions should certainly have no trouble affording to live and work in Thailand.
Meal in an inexpensive restaurant : USD $3.15
Cappuccino (regular): USD $2.60
Milk (regular), (1 gallon): USD $6.38
Loaf of Fresh White Bread: USD $1.22
One-way Ticket (Local Transport) : USD $0.86
Basic (Electricity, Heating, Cooling, Water, Garbage) for 915 sq ft Apartment : USD $58
Apartment (1 bedroom) in City Centre: USD $382
TEFL jobs in Thailand: KEY POINTS
AVERAGE SALARY
USD $800 - $5,500
EDUCATION NEEDED
Bachelor's degree is required
MAIN JOB TYPES
Private schools, elementary schools, langauge schools, private tutoring
TEFL CERTIFICATION NEEDED
120 hour TEFL certificate
Salary: The basic monthly salary for full-time English teachers in Thailand will be 30,000 THB–40,000 THB (£740–£980/$1,000–$1,280) per month at a language school, but closer to 50,000 THB (£1,230/$1,600) in other positions. International school positions can pay experienced teachers from 60,000 THB–150,000 THB (USD $1,900–$4,800) per month.If you tutor, you can charge around 250–400 THB (USD $8–$13).
TEFL certificate required : A 120-hour TEFL qualification is required for English teaching jobs in Thailand.
Education requirements : A Batchelor's degree is a visa requirement,
Term times: May to October and October to March
Currency: Baht (฿) (THB)
Language: Thai
Teaching experience: Not essential to have previous teaching experience, but those with experience can earn more
The government has introduced an English teaching program across public schools in Thailand within the last decade. This has given rise to many vacancies, and therefore TEFL in Thailand has become much more popular. The programs have been regulated to ensure that only those with qualifications can fill posts, not just tourists hoping to make a bit of money. The Thai classroom is fun, the children are engaged, and everyone participates well. If you find yourself teaching English in Thailand for business or university level students, you will find they focus on spoken fluency and maybe slightly less accurate, but they want to make sure they converse well. The dress code for teachers is smart, and in most schools, children will have to wear a uniform, even at the university level. 
The amount you will be paid does vary depending on the location, type of institution and your qualification level. You will find work as a newly qualified TEFL teacher, but it won't be as high paying as those with more experience. They will be looking for a master's degree or a PGCE in some cases. International and bilingual schools will value an English teacher in Thailand who can also take on another subject such as science or art.
OUR THAILAND TEFL RATING
4.8/5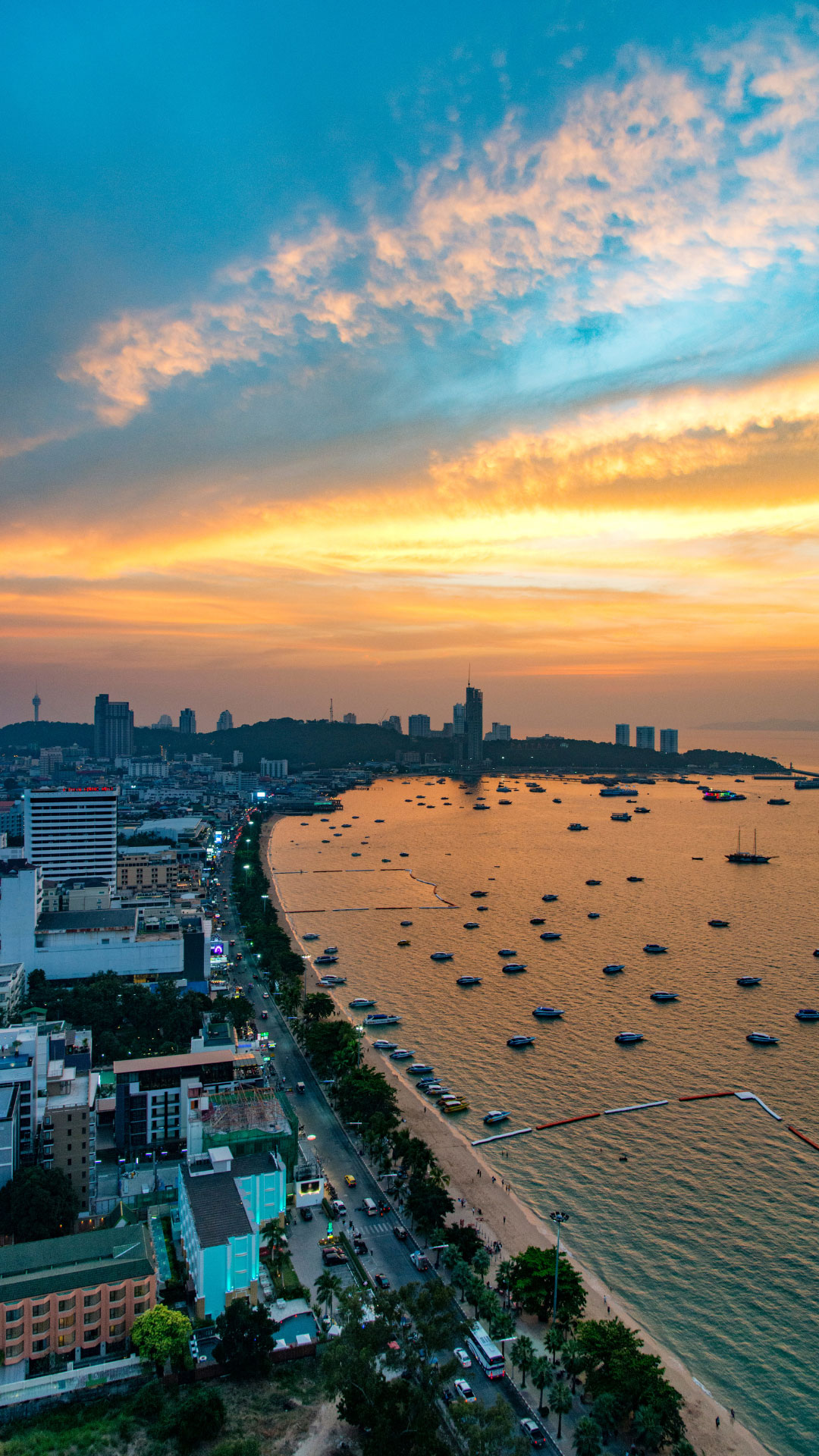 TEFL jobs in Thailand: FAQS
Q:
Can you teach English in Thailand without a degree?
In most cases, schools will be looking for English teachers who do have a degree, but some of the public schools will let you teach there without one. You could also do some volunteer work to boost your experience. 
Q:
How much money can you make teaching English in Thailand?
The amount you can earn will depend on what type of institution you are teaching at. Foreign schools are the highest paying, and public schools tend to be the lowest. For example, you may earn just USD $800 in a public school, whereas an international institution could be offering USD $5,500 for qualified, experienced staff. 
Q:
What are the requirements for teaching in Thailand?
To teach English in Thailand, you will need to be a native English teacher and have a degree. The latter is more negotiable.
Q:
How can I teach English in Thailand?
If you are looking to teach English in Thailand, you need to learn to have English as your first language. There are lots of ways to find a teaching role, but the best way to seek work is to sign on with a recruitment agency, and they will guide you through the process, including your visa application. 
"Thai culture and attitude are like nothing else. You are greeted by friendly faces and students adore you and genuinely love to learn! There will be quite a lot of learning and preparation from the time you decide to enrol on the TEFL course to your first-day teaching. Saying that the TEFL industry and people within it are definitely ready to help, so make sure you ask lots of questions and talk to fellow teachers. I have been so lucky to get back to Thailand. Once you find a place you love and experience their culture, it's hard to say goodbye to it forever. It's a beautiful country, with the best landscapes, modern cities, and beautiful people and kids. It's been such a rewarding experience so far and I can't wait to see where I go from here!"
Evelina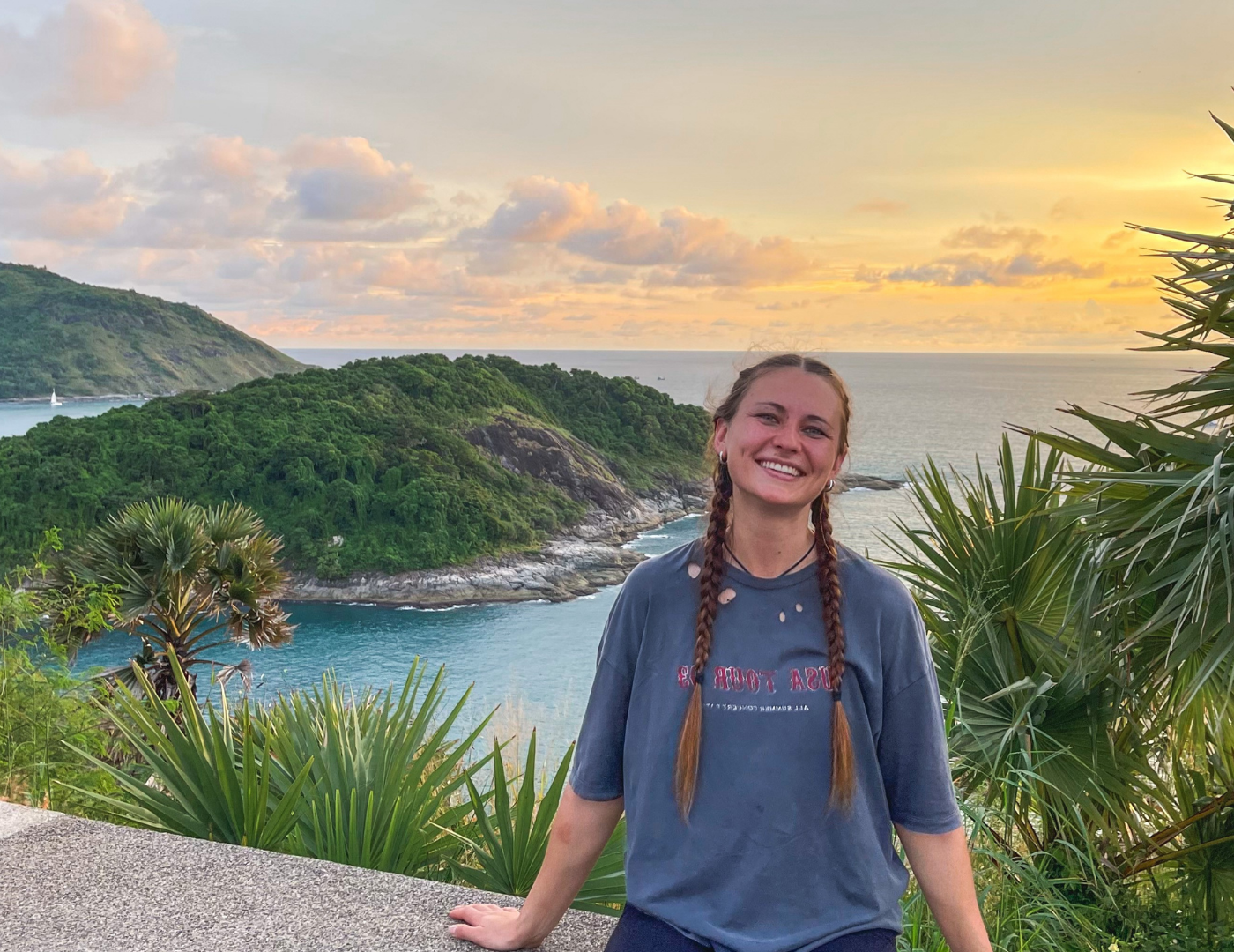 TEFL courses
Become a confident, qualified English teacher with flexible online, classroom or mixed learning.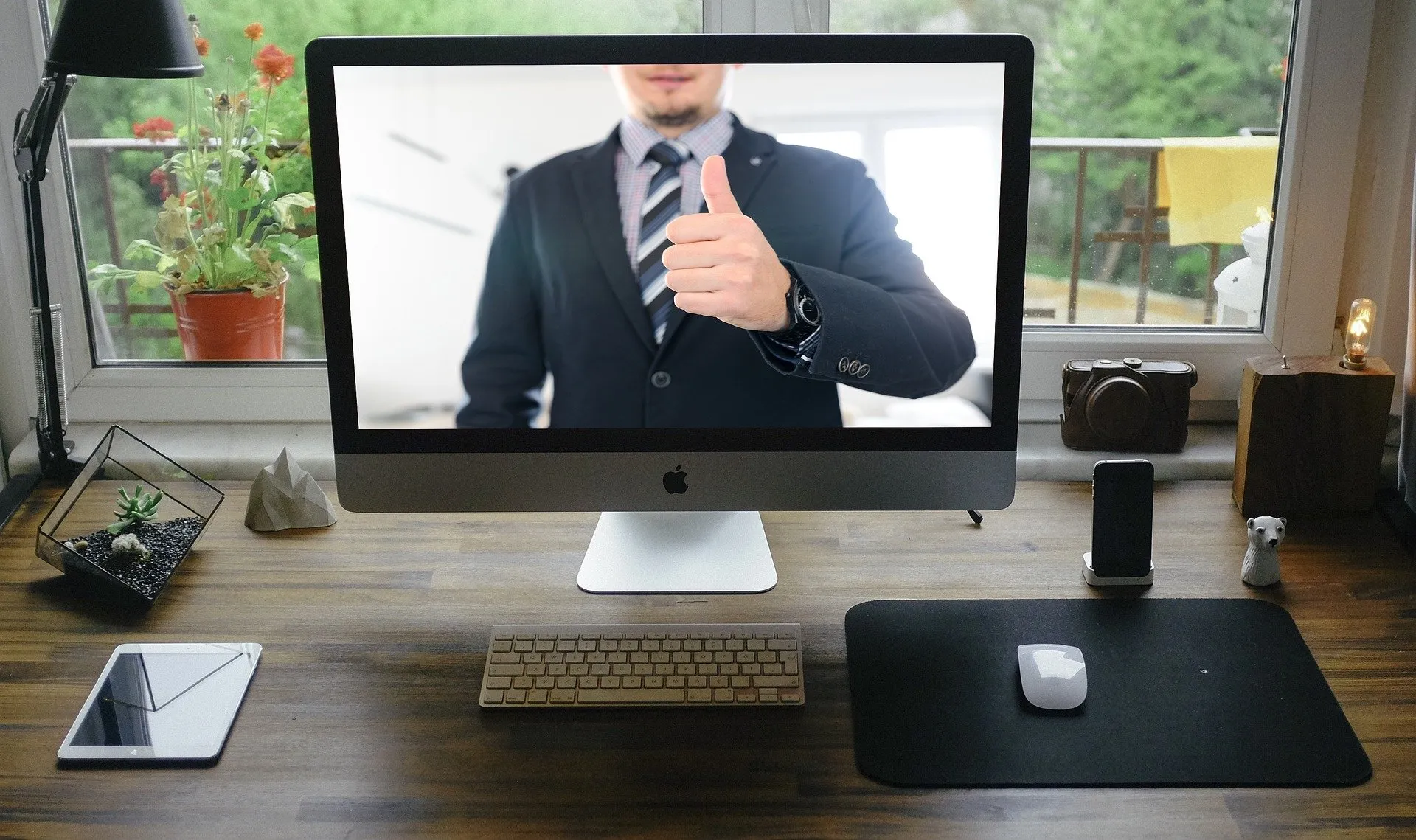 TEFL internship
With accommodation, training and full in-country support sorted – it's the hassle-free way to kick-start your TEFL career.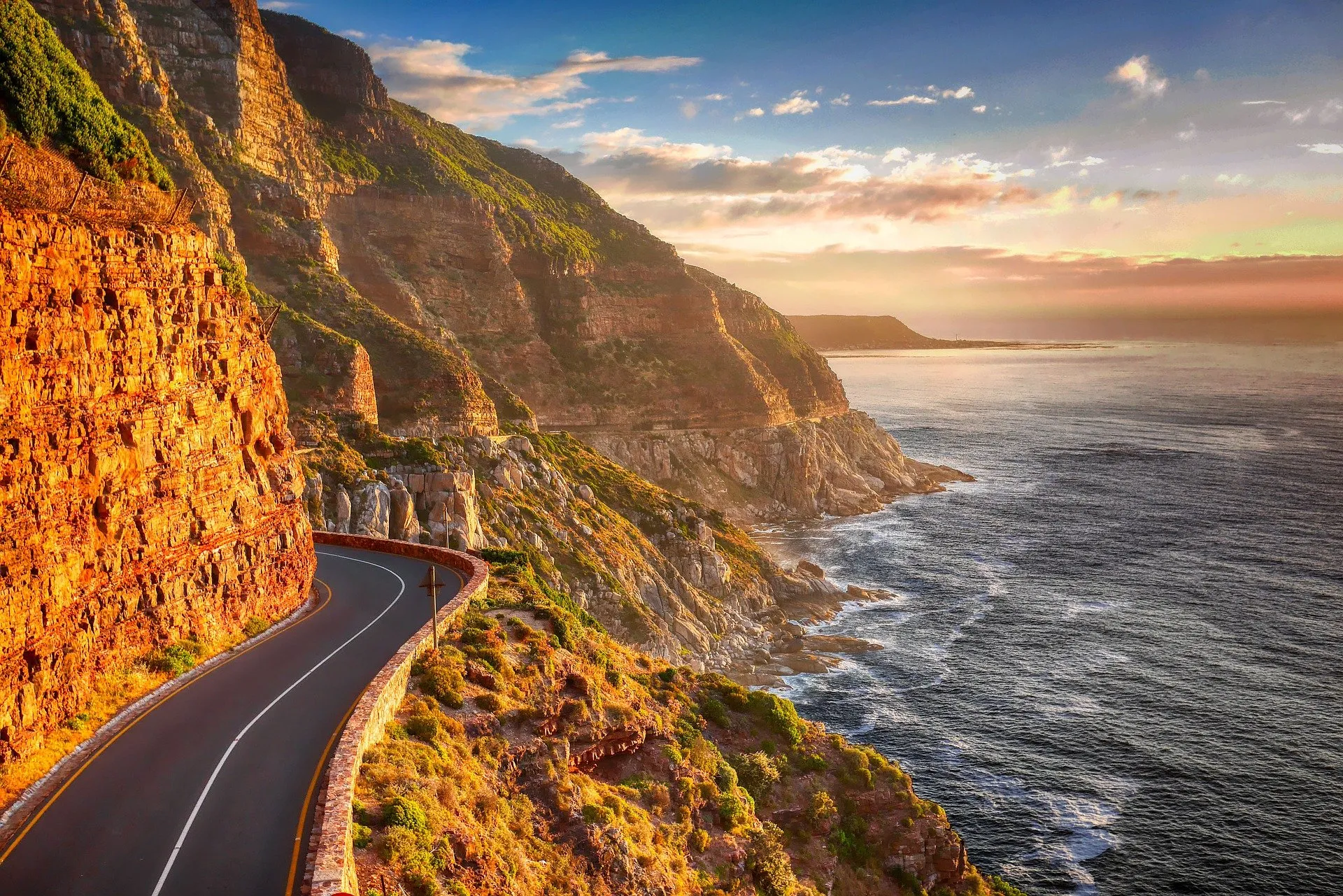 TEFL jobs
Check out new TEFL job listings on our sister company's well-stocked jobs board.