TEFL Teaching in Thailand: Laura's Adventure
This is an interview with one of our TEFL students. Read about Laura's adventure with TEFL in Thailand
Please introduce yourself and tell us about your journey to teaching English abroad.
Hi, my name is Laura; I'm 27 and from Dublin, Ireland. I teach English in the Northeast of Thailand during a 4.5-month internship with the TEFL Institute of Ireland. After graduating with my MA degree and working in an administrative role for nearly two years, I became restless during the typical 9–5 p.m. working week. I decided to start researching new opportunities. The main idea was to find something where I could travel and work directly with people and make a difference. Teaching is something that has always been in the back of my mind since I was young, which my mother kindly reminded me of when I first brought up the idea of teaching English abroad, so I thought, why not combine my travel bug with the notion of teaching in the back of my mind!
What was your path to a teaching internship in Thailand? Why did you decide on this particular internship? Was the interview process arduous?
I was unsure where to teach precisely, but I preferred somewhere in Southeast Asia – as I had never been, and it was at the top of my travel bucket list! I initially looked at Vietnam as a teaching location, but after several phone calls with Jessica from the TEFL institute, I decided on the 5-month internship in Thailand. My decision was twofold. I felt that the five-month period was the perfect amount of
time for me to get a taste of what teaching, and teaching English abroad, was like and if it was something I enjoyed. As well as this, the internship package that TEFL offers was very appealing to me as a solo traveller. The package included everything from the 120-hour advanced TEFL course to accommodation and visa assistance. There was even an option to select a preference to be housed near other teachers in your school – which I was keen on as a solo traveller! It was all arranged, took a lot of pressure off me, and allowed me to enjoy moving abroad a bit more.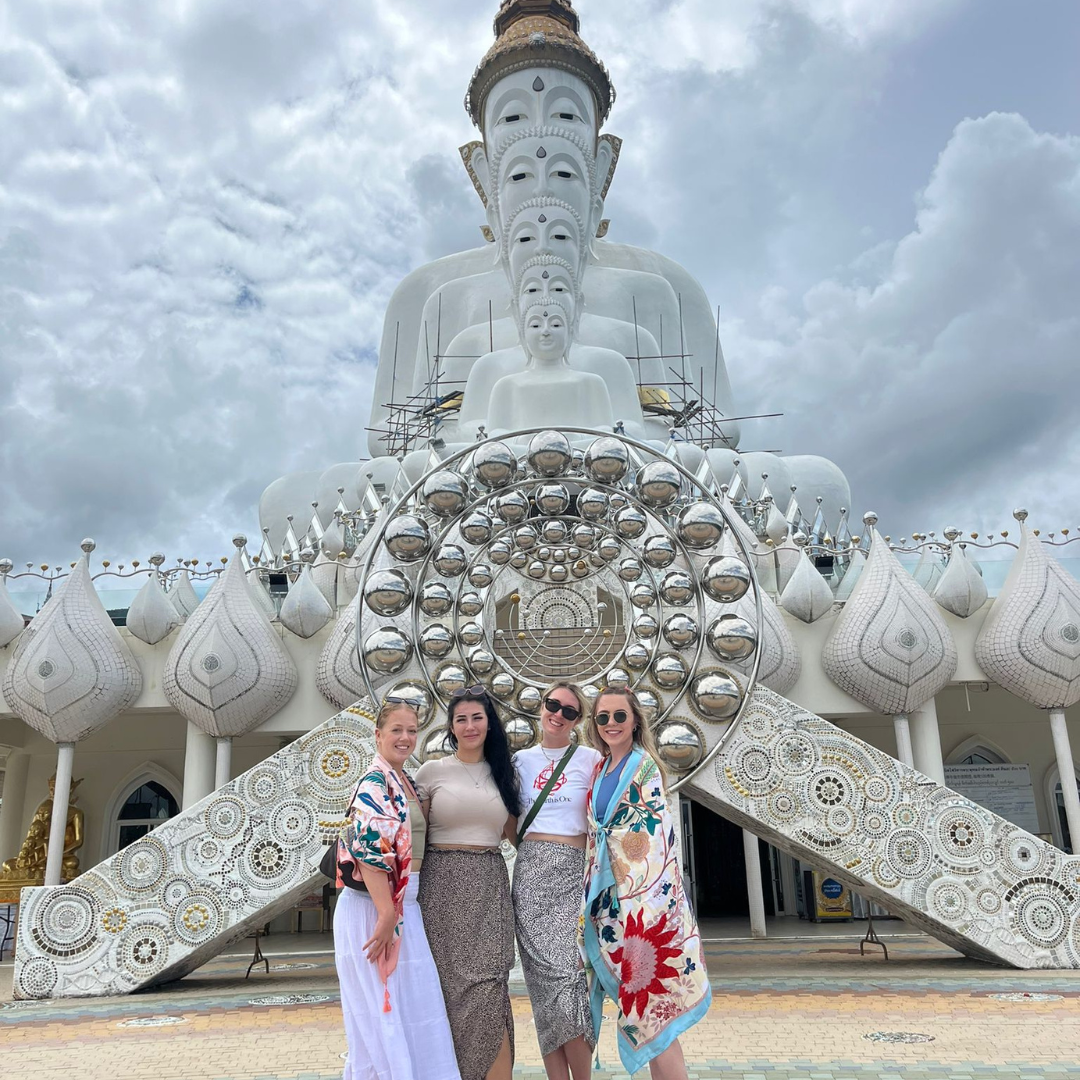 Do you think your TEFL course prepared you to teach English in Thailand?
The TEFL course adequately prepared me for teaching in Thailand. The course introduced critical teaching concepts very clearly and gave me an excellent structure for lesson planning and classroom organisation. In addition, the system includes a wide variety of classroom games and activities – both essential to creating a mixed learning environment – which I often use for motivation. The course was hugely insightful, and I loved learning the basics of teaching English abroad. However, I do think the system is potentially more suited to some schools a little more than others in some (but not all) aspects. Sometimes, the lesson plans and resources are too advanced for my particular classes in my current school. As well as this, some of the activity plans and games require physical and technical resources that I do not have access to here.
Describe to us your day in the life of a teacher in Thailand. How many hours a week have you been teaching? How big are your classes? What's your favourite style to teach?
A typical day varies greatly here in Thailand, so I am always on my toes. I aim to arrive at school no later than 7:30 a.m. to help welcome students at the gate. Assembly starts at 8 a.m. when the school band performs the national anthem. Class time ranges from 8:30 am – 16:30 with an hour lunch break in between. I usually eat the school lunch served by the lovely lunch ladies and sit with some of my students during this hour. I head home from school at 16:00 and catch up with family or relax before Muay Thai or the gym. The day is usually finished by heading to one of my favourite restaurants on the way home for some delicious food. I teach Primary school grades 3 and 6 and Middle School grades 1-3 with ages ranging between 7 and 15 years old. I enjoy teaching a mix of steps as I gain experience teaching many different topics and personalities. Class sizes also vary, but on average, there are 40 students in my classes. I teach 21 classes per week, which equates to 21
hours. Any free hours during the working day are spent in the staff office lesson planning or chatting with the students. It is hard to pick a favourite class because there are so many positives about each grade and each type! I enjoy teaching Primary 3 as the kids are young and they absorb absolutely everything – there is also an endless amount of hugs! P6 is crazy – in the best way possible. They are interested in and love music. Middle school is a vast difference from Primary school, but the level of English is a bit more advanced, and their personalities shine through.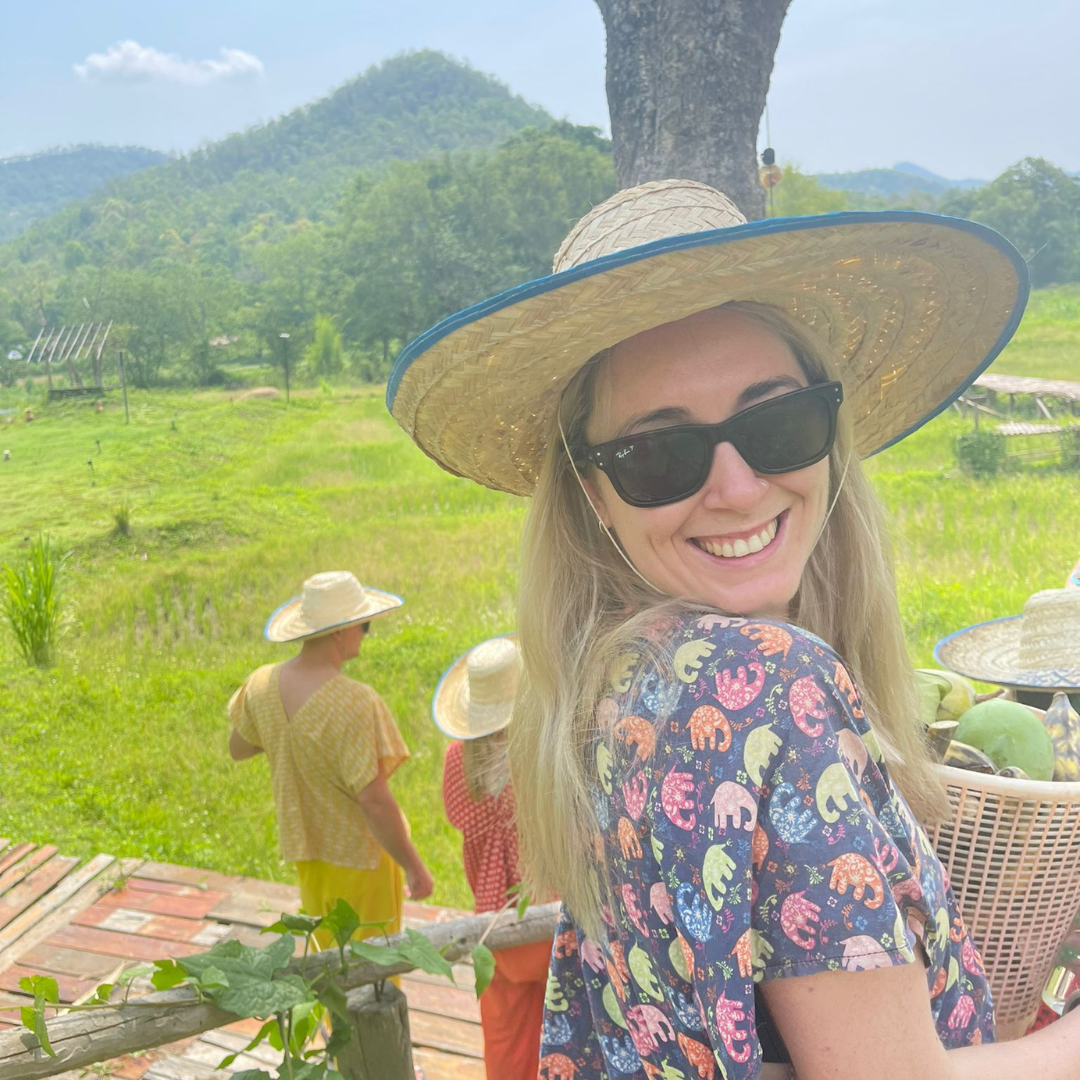 How much should I budget for this internship? How much would you recommend to bring for the first weeks of living in Thailand?
I was unsure how much to budget initially, but the TEFL institute provides helpful information here. I arrived in Thailand 2 weeks before I started teaching, so I made a financial allowance for any travel opportunities following the
induction. I think I budgeted €500 for the period before the first paycheck, which was more than enough – I even fit in a few nights in Bangkok and a trip to Chiang Mai after the induction! It's comforting to know that installation and placement accommodations are
covered so you can focus on budgeting for personal expenses until your first paycheck.
Did you have time off to do some sightseeing? Did you experience any language barriers over there?
Yes, I have found the perfect balance between having chilled weekends and weekends away. We have had a few national holidays to spend a few days out during the semester. There is a language barrier, especially because Mahasarakham is quite rural, but Thai people are honestly so kind, so it's never really been an issue. I've always found a way to communicate! Google Translate is your best friend, but simple hand gestures and knowledge of a few essential words in Thai go a long way.
Why did you choose Thailand?
I chose Thailand because I have heard so many amazing things about the country! I have so much left of the country to explore, but I have admired the natural beauty. It is a beautiful country, from the temples to the natural landscape. I also heard so much about how hospitable and genuine Thai people are. One of my biggest draws was the food – and I was not disappointed. I love trying new food here, especially in Mahasarakha,m as we've become locals in so many restaurants – it feels like the food is made with love. I can also proudly say that my spice tolerance has withstood the test! Being placed in such a rural town in Northeast Thailand has allowed me such an authentic experience. I have visited places I probably would have never come across on the standard backpacking route and am so grateful for learning about the local culture in this area.
Now that you have some experience of your placement in Thailand, can you tell us
about the highlights of your experience, both inside and outside the classroom? Tell us what's your favourite thing about Thailand. What do you like doing on your days off?
I find teaching enriching every day. Having finished the mid-term tests with the students last week, I was so pleased looking back at their notebooks and seeing their progress. A massive highlight for me was a recent trip to a Mountainous village called Kho Khao in central Thailand. We spent a long weekend there camping high up in the mountains. It was truly stunning and one of the most peaceful places ever! Another huge highlight for me is just the everyday life here in Mahasarakham. I am so comfortable driving around alone on my motorbike – going to the local fruit stall, getting a smoothie from the same woman every week and walking through the night market every Sunday. I don't feel too far
from home.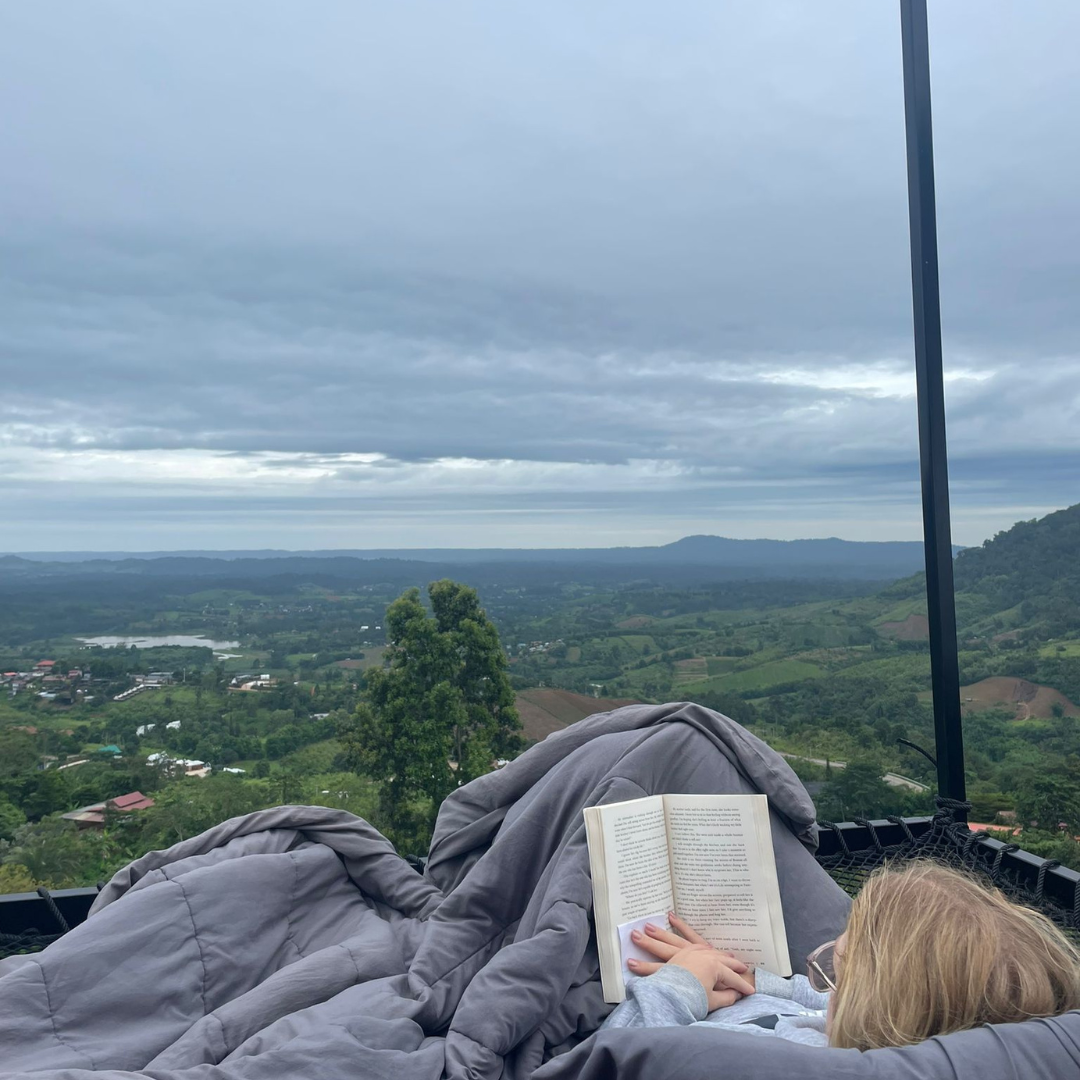 Do you think a welcome orientation helped you? Did it prepare you for your first teaching lesson?
I do think the welcome orientation helped me. I made a lot of new friends and met a lot of like-minded individuals. The direction helped ease me into the process and prepare me for the first days of school. The orientation was very technical with visas, bank information, etc. It did include a short demo lesson and some fun activities, but the direction was perhaps a little broad. My school does not have many resources or available technology, so I think the orientation could make you aware of this possibility.
Would you recommend the internship? Have any advice for TEFL teachers?
I definitely would recommend the internship to everyone. It's the perfect work-life balance. I look forward to attending school every day, seeing all of my students, and gaining more experience teaching. I am also so grateful for being able to explore this beautiful country every single day. The internship has made it easy for me to settle comfortably and have little worries. The visa support was a massive plus for me, and I am glad there was the option to request accommodation close to other teachers. I am so happy that I chose to do this internship.
Are you planning any other TEFL adventures?
Nothing is planned as of yet. I do hope to spend some time travelling to other countries such as Vietnam and Cambodia whilst I am over in this part of the world. I would like to pursue teaching as a career, so another internship or longer-term contract may be on the horizon to be sure of that decision!