TEFL Course Experience – Read Niamh's Interview on TEFL course
Explore a firsthand TEFL course experience through Niamh's insightful journey, highlighting preparation, challenges, and the joy of teaching.
1. Tell us about yourself. We would love to know your background and what drew you to teaching English.
My name is Niamh Mannion, and I am originally from Athlone but now live in Barcelona. I have a Philosophy, Sociology, and Political Studies degree, as well as Life Coaching and Psychology certificates. I've always wanted to help people, and what better way to do so than via TEFL? My sister teaches English and Irish, while my father teaches interpersonal skills, customer service, and other subjects. I enjoy conversing with individuals and assisting them in grasping topics. English has become so popular that many individuals need it for professions, universities, or communication.
2. Why did you take a course with the TEFL Institute?
I chose to take a TEFL course because so many of my friends had done it and could travel to numerous countries with the certificate. The TEFL course is simple to complete and may be constructed anywhere worldwide. It may also be completed at your own pace, which was ideal because I worked another job then. I looked at various teaching English websites, but the TEFL Institute of Ireland was by far the finest.
3. Which course did you enroll in and why?
I registered for the 120 advanced premier courses to dive right in. It was pretty convenient, and I could complete it while working two jobs. Numerous resources were accessible, and Aisling and the rest of the TEFL team were eager to assist if I needed assistance. I wanted something that would provide me with enough information to begin teaching. I am enrolled since it has opened up so far for me.
4. How was the course that you completed? Do you think you are ready to teach English?
The course I registered for was simple to grasp, and some of the material was familiar from earlier studies. Throughout the course, you learned the fundamentals of teaching and tactics and materials to use to make the class more dynamic, such as games. I especially liked the training because they discussed how various people learn. The three most common ways for people to know are auditory, visual, and kinesthetic. This is critical to grasp in a classroom or with a student since they will learn far more effectively if you adapt to their needs. I'm now teaching online, which I enjoy, but I'd like to gain more experience.
5. Any tips for other learners on how to stay motivated to complete an online course?
I usually try to set aside at least an hour per day to study. It doesn't have to be an hour with this course; it might even be half an hour because you have so much time to complete the system that there is no rush. People nowadays have busy lives, and it may appear that they will not have time to complete the system, but putting aside half an hour per day is good. One of the most important aspects of motivation is to ask yourself why you want to complete this course. Consider the possibilities it may open up for you. That should be enough motivation.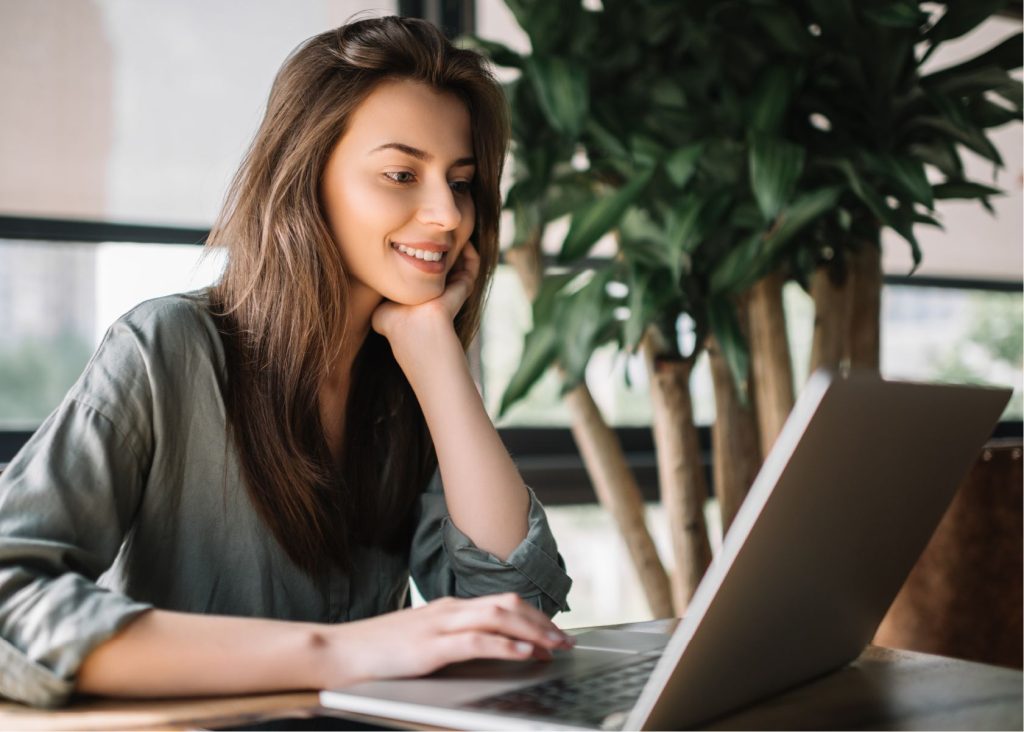 6. Which section of the course you found the most valuable and helpful?
It contained extensive articles and resources about each teaching component after each completed section. This was beneficial to me because it not only provided new knowledge but also improved my understanding. These resources have been precious to my current teaching. It was helpful to have someone you could always email with any difficulties.
7. Was it challenging to complete this TEFL course & how long did it take you?
I had about six months to finish it and I did it in about three or four months. I would have finished it sooner; however, I was working two jobs then, but I could still complete a module and do some related reading. This course was not challenging because it provided much material in an easy-to-understand way.
8. Do you feel ready for teaching, or would you consider participating in the 10-hour Virtual Course, which includes teaching practice to boost your confidence?
I'm currently teaching online while living in Barcelona, and I'm having a great time. However, I am always open to getting more experience as a new teacher. Perfect practice makes perfect! Although I was pretty nervous when I first started and still get apprehensive at times, it gives me a lot of satisfaction to help kids learn English and see them improve and understand, as English may be challenging!
9. What words of encouragement do you have for individuals considering getting a TEFL certificate?
I would suggest going for it wholeheartedly. Although I am currently in Barcelona, I know I have other options to teach in other locations, which is exciting. It can seem unsafe at first, and I put off taking the TEFL course for so long because I didn't believe I'd have time or wouldn't be good enough, but I'm happy I did. I'm curious to see where this will take me next. Don't be afraid to try because everyone has something to give when it comes to teaching.
10. After completing your TEFL course, what's your next step? Where would you like to teach?
I'm currently teaching online in Barcelona, and I've begun another course with TEFL since I believe I can gain more experience and understanding through their platform. I'm taking a 30-hour grammar course, which I think will be tremendously valuable because grammar, like anything else, can be challenging to learn and teach. I am open to teaching in other countries, such as Thailand, where many of my friends have done so and had a great time. I'm happy to be able to travel the world while doing something I adore.
11. Would you recommend us to others?
I wholeheartedly recommend the TEFL Institute. It's incredibly affordable, and any queries are promptly answered (thank you, Aisling!). However, everyone on the crew is fast to respond to any questions. There are other TEFL pages, but the TEFL Institute most stuck out to me. It made me feel more comfortable joining them, mainly because they are an Irish firm. The cost and opportunity to work at your speed from anywhere worldwide made the decision simple. As I previously stated, take the plunge and begin your teaching career at the TEFL Institute.