How to make new friends as a TEFL teacher abroad
The individuals you encounter along the road are essential in creating an unforgettable TEFL trip. Making new acquaintances as a first-time TEFL teacher in another country might be daunting for many. You've already had to adapt to new work, culture, and way of life! However, having somebody to turn to for support, advice, and to share your unique experiences with is beneficial. In this article, we will share some tips about how to make friends abroad.
If meeting new people and creating new relationships abroad makes you nervous, keep reading because we have some excellent advice.
Get to know your colleagues.
Work is a great area to start looking for new friends because it is where you spend most of your week. Local teachers, international ESL teachers like you, or a mix of the two could be your coworkers. They can be pretty helpful in settling in, providing advice and support on the job, and navigating life outside of work.
Join a sports club.
Consider joining a sports club or taking classes if you enjoy sports. Participate in a recreational football league. Start your days with a yoga class. Look for parks in your region where you can run on weekends. Alternatively, try something different! Sports are an excellent way to meet individuals with similar interests, and many groups also hold social gatherings.
Make Friends abroad by Learning the language
You are employed as a TEFL teacher because of your English skills; you do not need to speak your students' language. On the other hand, teaching English overseas is the best opportunity you'll ever have to learn another language, and there are various reasons why you should take advantage of it! It will not only assist you in navigating day-to-day life (grocery shopping, restaurant ordering, etc. ), but it will also assist you in connecting with others. Signing up for a language lesson or participating in a language exchange will expose you to a broad spectrum of people.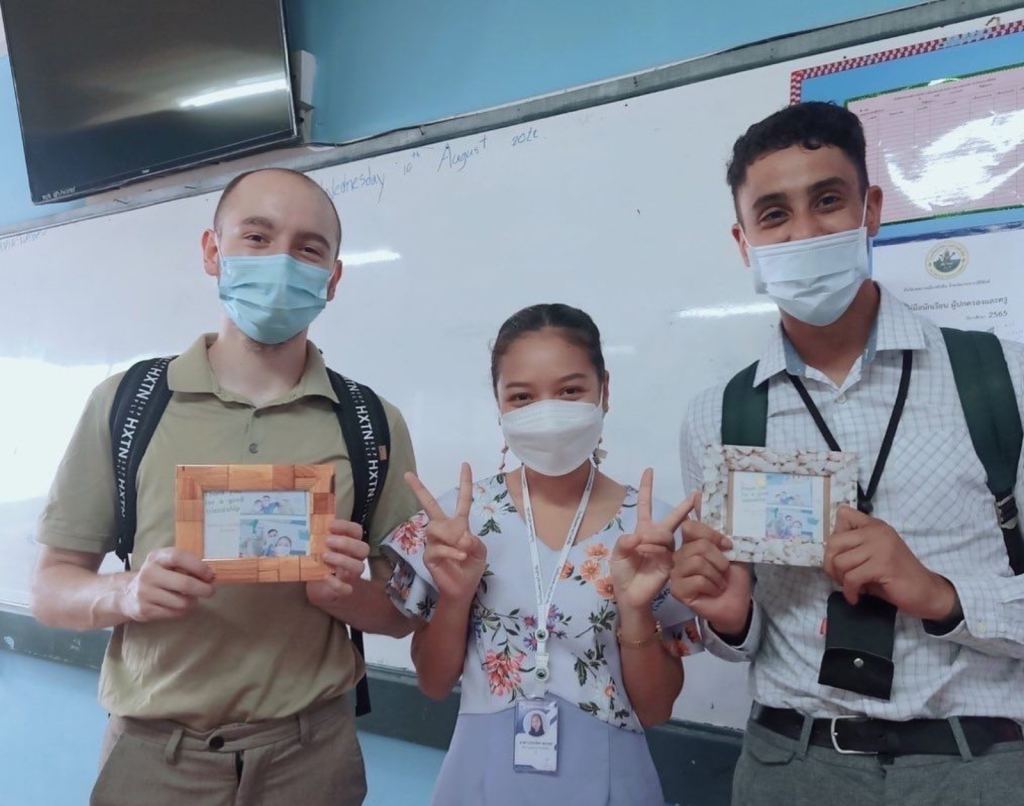 Meetup is a social networking app that connects people. You can use the app to identify groups and events based on your interests or create your own! Hiking, philosophy, art, technology, or a book club are all examples of meetup organizations that might connect you with people who share your interests. As previously noted, language exchanges may be an excellent method to meet new people, and there are generally many language exchange events advertised on Meetup. Simply search for events in your area to see what's on!
Make Friends abroad by Saying yes 
Instead of declining social opportunities, say yes! Accept someone's invitation to do something, whether to grab a drink after work or to join them at an event. Making new acquaintances and meeting new people can be challenging if you spend all your time at home, so try to say yes more than no, especially early on in your teaching abroad journey.
Take the initiative
Did you have a good time with a TEFL teacher? Have you ever met a friend of a friend who piqued your interest? Take the lead and follow up! Send them a message saying you appreciate their company and inviting them to coffee. According to studies, it takes about 50 hours of interaction with someone to progress from acquaintance to casual friend and roughly twice that to go to proper friends. This indicates that to establish new acquaintances; you must work hard and find opportunities to spend time with people. Don't just sit around and wait for others to contact you!
Put yourself out there!
Some TEFL teachers are more outgoing than others and can converse in almost any situation. On the other hand, making new acquaintances as an adult can be challenging if you are shy and introverted. However, as our previous suggestions demonstrate, it is vital to put oneself out there and create opportunities to meet new people. Keep in mind that the majority of people would welcome extra friends!