Importance of Learning to Teach English Online
Although you might not think so, there are many differences between teaching English online and teaching English abroad in a foreign country. Teaching in person offers you a lot of subtle nuances that aren't so easily achieved when you are using the Internet. However, teaching online also brings many benefits, including up-to-date resources via blogs, YouTube and other games and apps. So, if you are hoping to become an English teacher online, tailoring your education to cover specific teaching areas is essential. In this article, we will explore the Importance of Learning to Teach English Online and the main difference between online teaching and offline teaching
If you already have a TEFL certification, it is not wasted. You are certainly well grounded to make the transition to teaching online. Suppose you have yet to get your qualification. In that case, you can find courses that specifically slant the education towards those all-important skills needed by those who will be teaching using the Internet as their primary tool. 
So, let's take a closer look.
Importance of Learning to Teach Online – Basic Differences
Face to Face v Online
Teaching English in a classroom means you are face-to-face with your students and can take advantage of non-verbal cues, such as body language. It helps you gauge the response of your students when you are teaching. Of course, you will be able to see your students when you are teaching online; most language schools that employ online teachers have either an in-house video-based platform or a tool such as Zoom or Teams. Some teachers prefer the format of having their students on the screen in front of them, but it's just something to get used to if you have previous experience standing up in front of a class to teach.
Technical Issues
You must also be aware of potential technology issues when teaching English online. Dodgy connections can cause the screen to freeze or the audio to become distorted. You may also not be aware that the student is struggling with the Internet connection as they can't tell you. So, it would be best if you did a lot of checking in to ensure everyone is still keeping up with the lesson you deliver. It's essential that they can see you annunciating words, and learning English is all about the speaking and listening aspect. You should also become very familiar with the platform you are using. There are plenty of help videos online for Zoom and Microsoft Teams, and any company should provide information to their teachers if they are using a bespoke platform.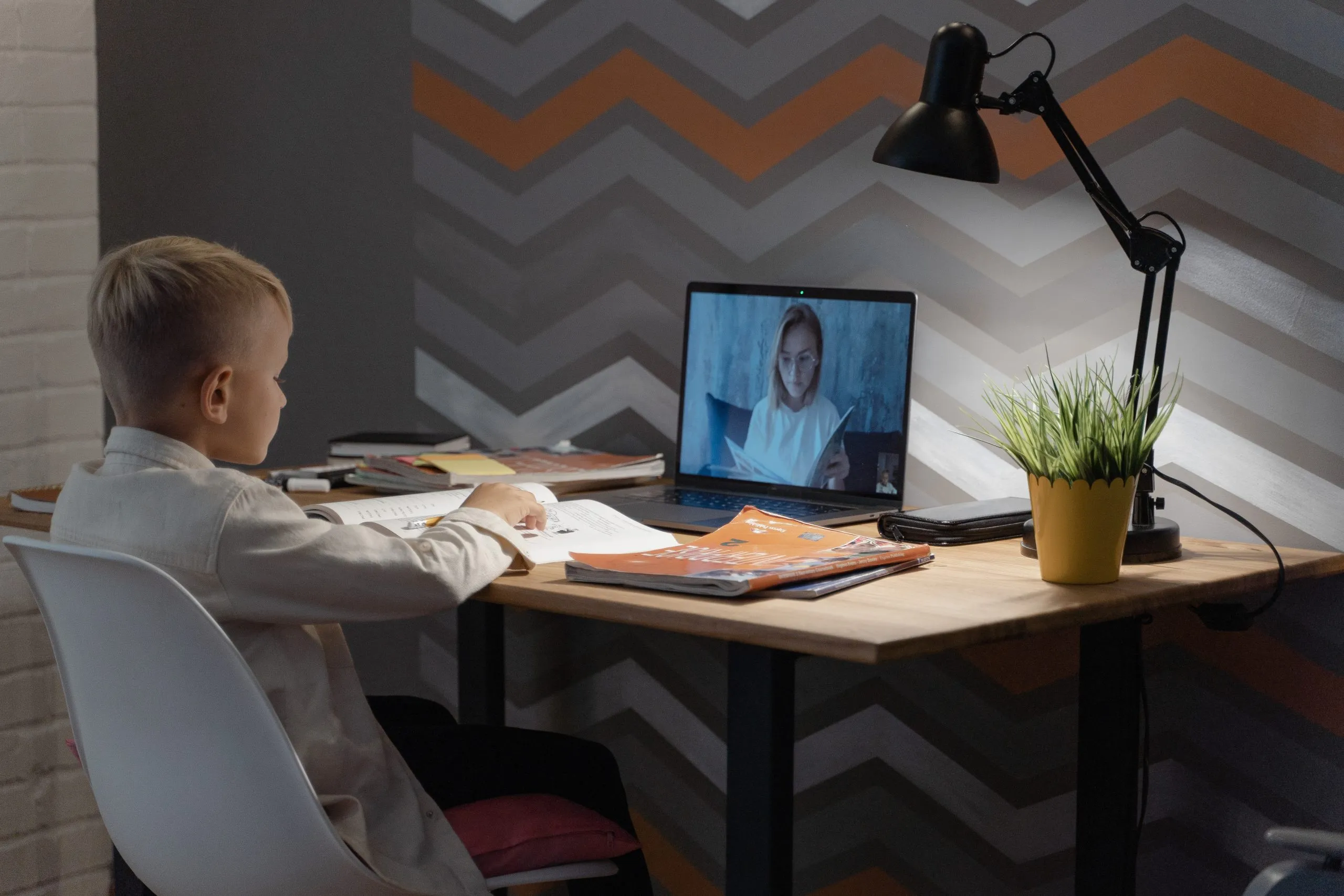 Time Zone Differences
Another consideration when teaching English online is the time zone differences you may encounter. However, for some people, this is ideal as it means they can teach English online in their home country after carrying out their regular day job and using it as a side gig to increase their income. For their students, it will be the middle of the day and an average time for being in lessons. 
The Qualifications
Although some companies hire English teachers online without TEFL qualifications, we would not recommend it for a few reasons. Firstly, they also do not have excellent rates of pay. Still, more importantly, you will not be fully equipped to deliver comprehensive lessons and help your students. You must work with an organisation that provides TEFL qualifications accredited by an external third-party body such as OFQUAL so that they are recognised no matter whom you apply to work with. You must do this because if a qualification is not regulated or accredited, you will find that potential employers do not accept it, and you will have wasted your money.
The Flexibility 
Teaching English online also gives you much flexibility regarding where you work. It can be used as a top-up or second income, but if you are working this way, you would like to be self-employed for this portion of your earnings. This means you must comply with the tax rules of your home country even if you have a full-time salary job. You will still be responsible for declaring the extra income and paying any tax owed. This is another essential reason for getting the correct training, as most TEFL certification providers will also cover the basics of running a business. 
Teaching English Abroad
Teaching English online is also used by people teaching English abroad who don't feel they are making enough money. Some take on local tutoring work to top up their income, but in some countries and with some employers, this will not be acceptable because it would be seen as competition. This is especially true if you have many local language schools in the area where you work and live. Teaching English online means you will not compete with students, and your employer will likely approve it. You must know the technical issues mentioned earlier and ensure a strong enough Internet connection to provide a reliable service. Finally, it would be best to consider the tax rules for the country you are in. The same applies as this portion of your income will be classed as self-employed. Then maybe reporting requirements and further taxes to pay.
Digital Nomads
The new digital nomad scheme means that some countries are more than happy for you to work within their borders for a company based in your home country. So, you could teach English online from any country that takes your fancy, provided you meet the rules and are accepted as a digital nomad. This means that your tax and self-employment status would continue as if you were living in the UK because your employer is in the UK. Unless they have put you on a salary and take care of PAYE on your behalf. Although you are earning your money from a company based outside of your digital nomad country, you will be living and spending money, therefore contributing to their economy, and that is part of why the scheme was set up.
The Set Up 
If you are planning to teach English online, you also need to consider your technology. You can unlikely teach successful classes using a mobile phone in a café with Internet access. You need a professional set-up that includes a good-quality laptop or desktop. It should also have a WebCam; most teachers use a headset for the best audio experience. It's worth setting up a quiet corner of your house as a workspace. If you are teaching someone who isn't at home, remember that public places tend to be very noisy. It would be best if you also made other members of the household aware that you are working, as it's very unprofessional to have interruptions from children looking for snacks or barking dogs because the mail carrier has arrived.
Next, you also need to have good Internet speed. It's not going to work on dial-up. Any programs you have need enough space on your computer to run, and you should be in an area with a good electricity supply and isn't likely to suffer from blackouts. A generator will be a sensible backup if blackouts occur regularly in your area.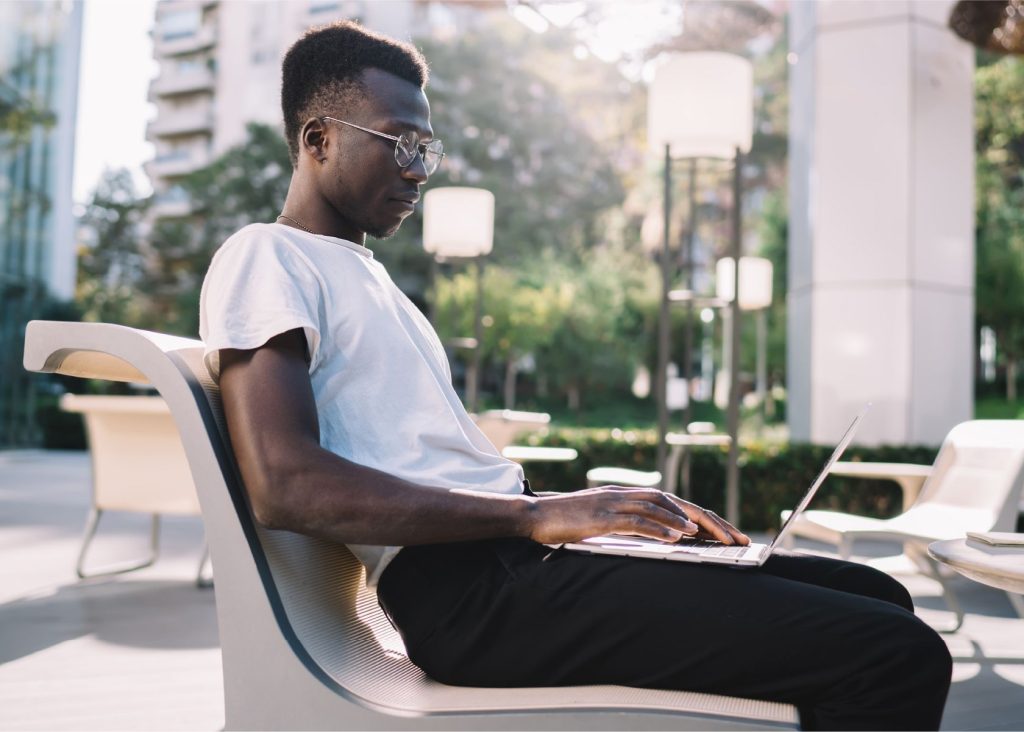 Once you have all your qualifications, you must look for work. There are two ways to teach English online: working for a language school providing online lessons or independently setting up. If you are entirely new to teaching English online, setting up alone will be the most brutal way. You lack a reputation or student testimonials to back up your skills. It's usually best to go through a company, at least in the first instance. There are loads of companies available looking for tutors, but the terms and conditions required vary. Some will require teachers to have a degree and a TEFL qualification, and as previously mentioned, Sam won't need any qualifications at all. However, these are likely the poorest paid, and you could barely cover your costs.
Many language schools offering online lessons will require English as your first language. Still, some are prepared to consider teachers who have not had English as their first language, providing they can evidence that they understand the language to a level in which it can be taught. Various assessments are available so you can give this evidence, but remember this will be an extra cost. Some language schools will also only hire teachers who do not have heavy accents from other countries. They want to be able to offer English lessons to the students taught by a native English speaker.
Planning and Preparation 
Many language schools that operate online offer lesson plans and teaching resources. Knowing how to structure a lesson without these items can be challenging. However, if you have undertaken a decent and reputable TEFL qualification, lesson planning will undoubtedly be part of your curriculum. However, as a new teacher, it can all be very daunting. So working for a company that provides lesson plans allows you to get used to the classroom experience without worrying too much about what you are teaching because it has been provided for you.
Once you have found your feet and gained experience, it's possible that you can take your teaching career to the next level by going self-employed. However, remember that when you sign up with any language school, you will be signing a contract that prevents taking students when you leave. It will be up to you to find a new student base. Unconnected to your previous employment. If you move to teach English online as an independent business, you must create a website. To bring traffic to your website, you must be aware of SEO and the benefits of a regular blog. 
Do you need a qualification to teach English online?
Most language schools that operate online will require their teachers to have a TEFL certification as a minimum. Some will require classroom experience, others will ask for a degree, so a level of qualification is needed.
Can you make a living teaching English online?
Making a full-time living wage teaching English online is possible, but the build-up will likely be pretty slow. Many people use English teaching online as a top-up or second income while still working full-time jobs. Once you have established your reputation and gained feedback and testimonials to share with prospective students. You can look to shift the balance and teach more hours—English teachers who make a full-time living online.
What equipment is needed to teach English online?
You will need a decent laptop or desktop PC to teach English online successfully. You can unlikely build a business using only a mobile phone or iPad. The screen needs to be sized to easily see your students and learning resources. You also need a good Internet connection that does not drop out. You must have a stable electricity supply that will not cut out mid-lesson.
There is a myriad of online language schools that offer lessons to arrange learners from children right up to adults. You can specialise in business English for adults looking to improve their work potential. Or stick with teaching children if this is your preference.