Teach English in Qatar
TEFL jobs in Qatar
For English teachers in Qatar, life can be exciting; this is a destination on the rise and the pay offered to those teaching English in Qatar is more than generous. The country has a vast wealth primarily because it has a large oil industry, and of course, this is a big money earner. Those living and working in Qatar also benefit from the fact that there is no tax to pay on earnings. This means that during your time as an English teacher in Qatar, you can look at saving money while still managing to live a comfortable life despite the fact that it is an expensive place to live.
Getting work as an English teacher in Qatar is not always easy; they are well known for their length and comprehensive application process, and they also want to find teachers willing to stay and work there for a few years. If you are just looking for a short-term opportunity, then teaching English in Qatar is not the best choice. However, if you are prepared to commit for several years, you will find that in return, they offer you a generous package of benefits alongside a good salary.
Those with the ability to commit their time will find that the right qualifications can open doors, and there will be plenty of opportunities to find a job teaching English in Qatar that works for you. The country is very welcoming to family, the economy is growing, and they have a stable government making this a great destination to live and work.
Job types
Private International Schools
Anyone moving to Qatar for work will be looking for their children to attend one of the many private international schools. The standards of education are high, and parents are often keen to be involved as they are paying the fees. It is known as semi-regulated education, and you might find things are quite different from other schools you have worked in. However, if you can land a job as an English teacher in Qatar's private school system, you will find incredible benefits alongside your basic salary.
English Language Schools
If you enjoy teaching a variety of age groups, then you may want to consider looking for a role at an English language school where you will find both adults and children keen to learn. The adults are often attending to improve their career prospects as English speaking skills are essential to compete in global trade. Business English is an excellent speciality if you want to secure a job teaching English in Qatar language skills. Sadly the pay does not quite match up to private schools, but you will be working shorter days or trading the 9-5 for evening and weekend work if you want something a little different.
Private language lessons
Generally, English teachers in Qatar will not have the opportunity to do private work. The condition of a work visa is employer sponsorship, so you need a job in either a private school or language school to achieve this. Freelance working isn't an option, and if you are found to be earning money outside of your visa rules, you are looking at deportation or imprisonment, so stick to your school work.
Finding a job
There are lots of ways to find out who is looking for English teachers in Qatar but be warned that vacancies are popular, and a lot of people will apply. So, you should do your best to enhance your CV so that you stand out. The successful candidate is likely to be a native English speaker, and they look favourably at candidates who have classroom experience. The hiring process is slow, and the visa application is worse, so apply well in advance and be prepared to wait three months or more to get everything started.
Qualifications
Applications for English teachers in Qatar require candidates to have a bachelor's degree at a minimum. They also want to see a TEFL qualification and evidence that you are a citizen of a native English-speaking country.
Visa Requirements for English Teachers in Qatar
Qatar operates a Kafala visa system which means anyone applying to live and work there will need to be sponsored by an employer. This makes the process easier for you because, generally, they do your paperwork and pay the fees. You will be asked to provide your degree and marriage certificate (if applicable), as well as other legal documentation. You must provide a clear criminal records check and also take an HIV test before a visa can be issued.
Once your visa has been approved, the final stage is to apply for your exit visa. This gives you permission to leave the country. In order to leave for any reason, you must have authorisation from your employer.
Need to know
English teachers in Qatar can enjoy very generous benefits, and often this will include your airfares and, importantly, accommodation. Sometimes this is a payment to enable you to find your own housing, sometimes, it is nominated accommodation, but living conditions are good. You will also benefit from health insurance which is important, and paid holidays. You can then expect a decent salary of $1,600-$4000/€1590-€3800 paid each month. The exact figure depends on a few factors like your position, the establishment and your experience levels.
Doha
One of the most popular places to look for work as an English teacher in Qatar is Doha. The area is family orientated and quiet, with alcohol bans that mean you can only drink with permission at home or when in a hotel. You will find that they rank family life highly, and if you relocate there with a family in tow, you could well be offered help towards the cost of a place at an international school for your child.
Al Rayyan
Those fond of the beach lifestyle might want to look at Al Rayyan, which is another popular ex-pat location. It offers good opportunities for English teachers in Qatar, has some incredible history and a good range of modern amenities offering everything you could need.
Al Khor
Another popular potential area to live and work as an English teacher in Qatar is Al Khor, which is like living in the countryside but still provides access to everything a city has to offer. It is a true delight.
Culture and Living in Qatar
Qatar has a reputation for being a safe place for those who live and work there. The onus is on you to fit in by learning about cultures and customs and adjusting your behaviour accordingly. Before moving to Qatar, consider how you feel about living in 100F heat on average. You will find that a lot of places, including homes and schools, do have air-conditioning but moving around between them can be hot going. It drops a little in winter, which is when many people head to the beach to enjoy 80F temperatures.
Realistically you need to be a driver and considering buying or leasing a car as public transport is rather lame. There is no metro, and buses are not reliable or frequent. Many employers offer transport costs as part of your remuneration package.
Classroom & work culture
English teachers in Qatar do work hard for the money but are supported by modern classrooms with new resources. Classes start at 6.30 am, so you will need to enjoy being an early riser. The school day does end by about 2 pm, but it may be too hot to do much. In classrooms, you will find a class mother or assistant who will help you with admin and more. Children are expected to learn Arabic and English, and there will be a different teacher to cover the Arabic portion of the timetable.
Culture & etiquette tips
Accidentally breaking cultural rules is not a good idea as you will be considered very rude, so try and read up before you go. As an English teacher in Qatar, you will soon discover that timekeeping is incredibly important, so make sure you arrive on time or early to impress your employer. Keep your wardrobe choices modest and conservative. Both woman and men should keep their legs covered in public. A lot of your colleagues will partake in Ramadan, so show respect and do not eat in their presence at this time as they have to fast during daylight hours. Be very careful with photography as you need to ensure you don't get anyone else in the picture without their permission.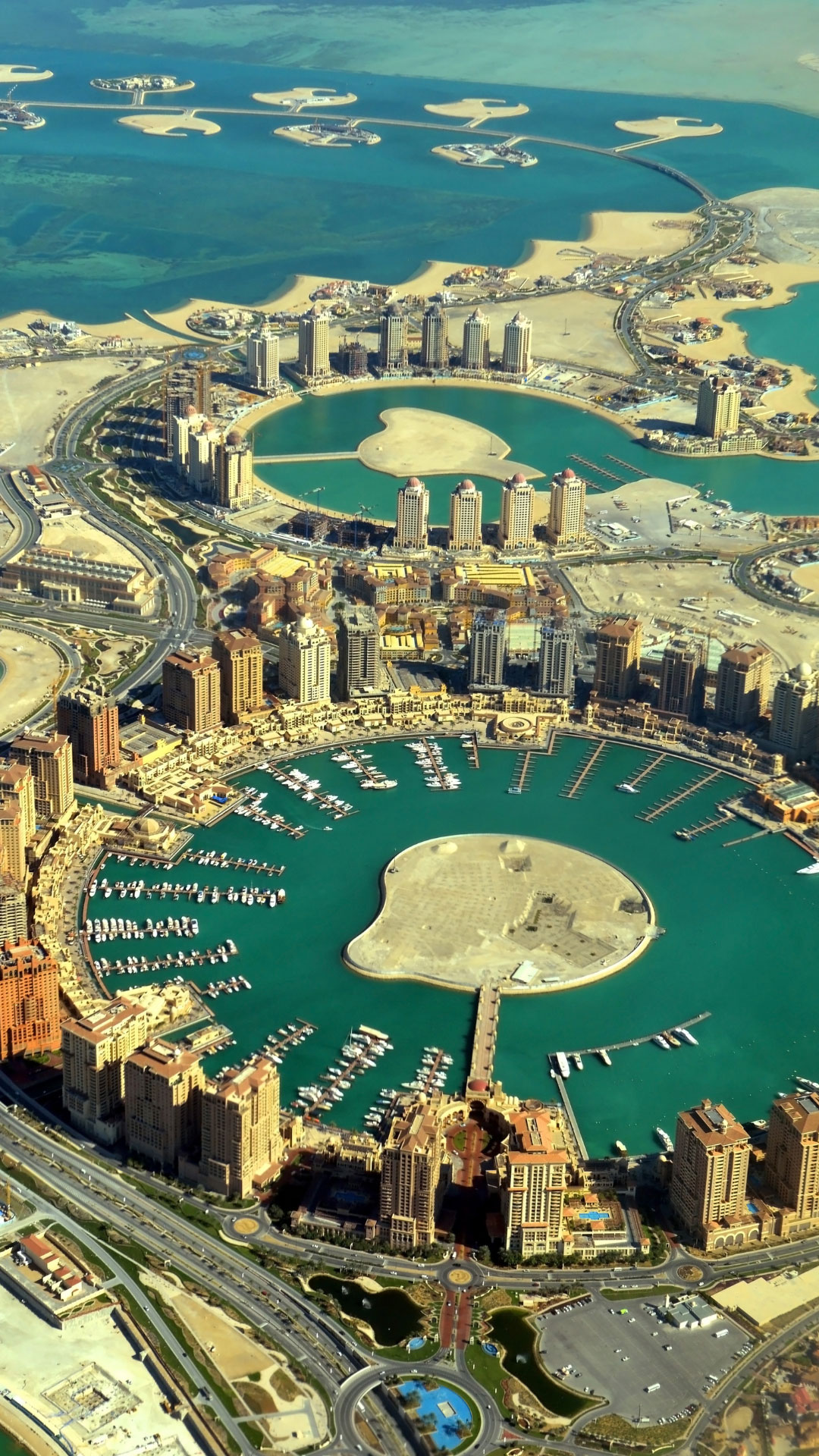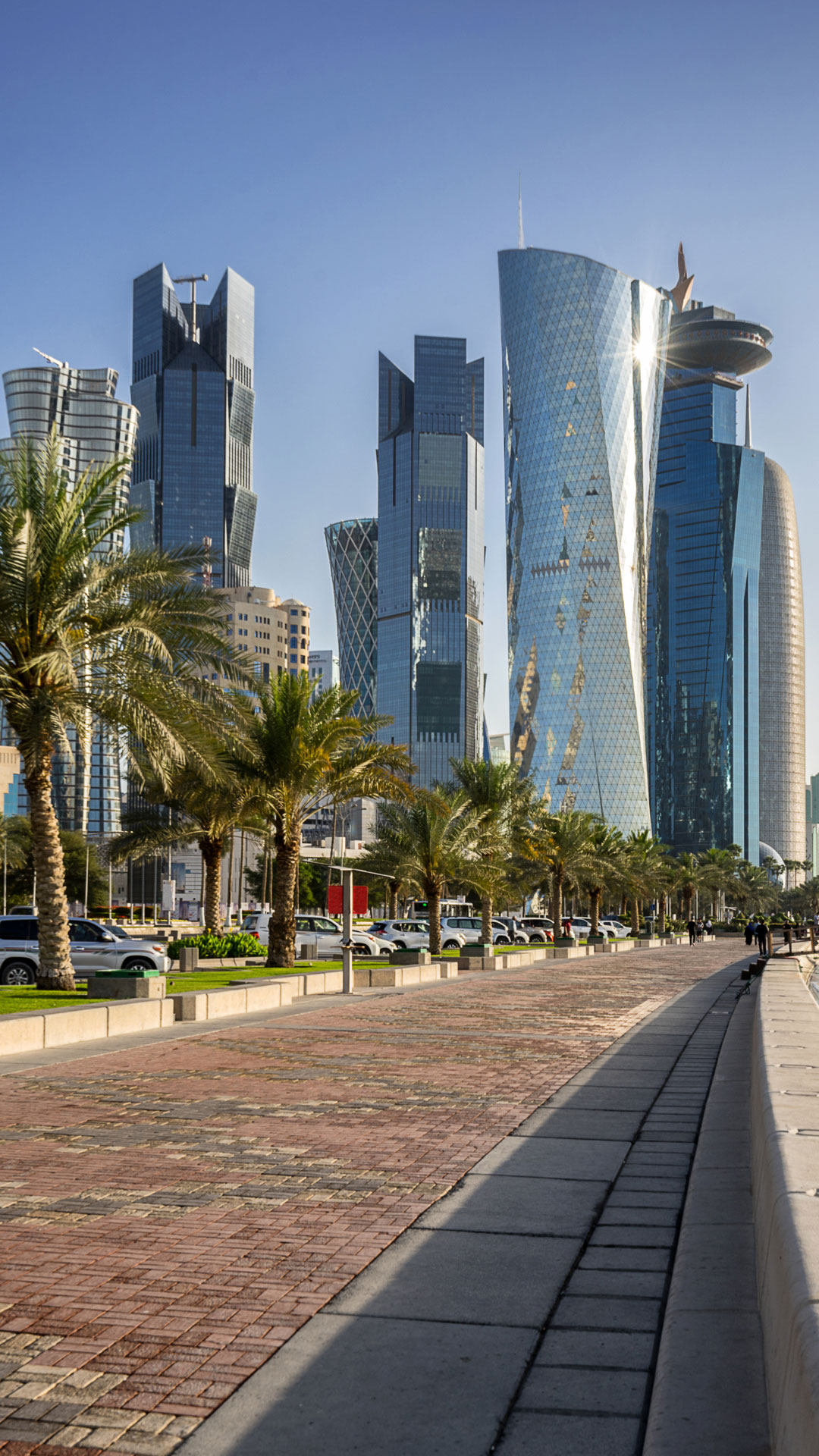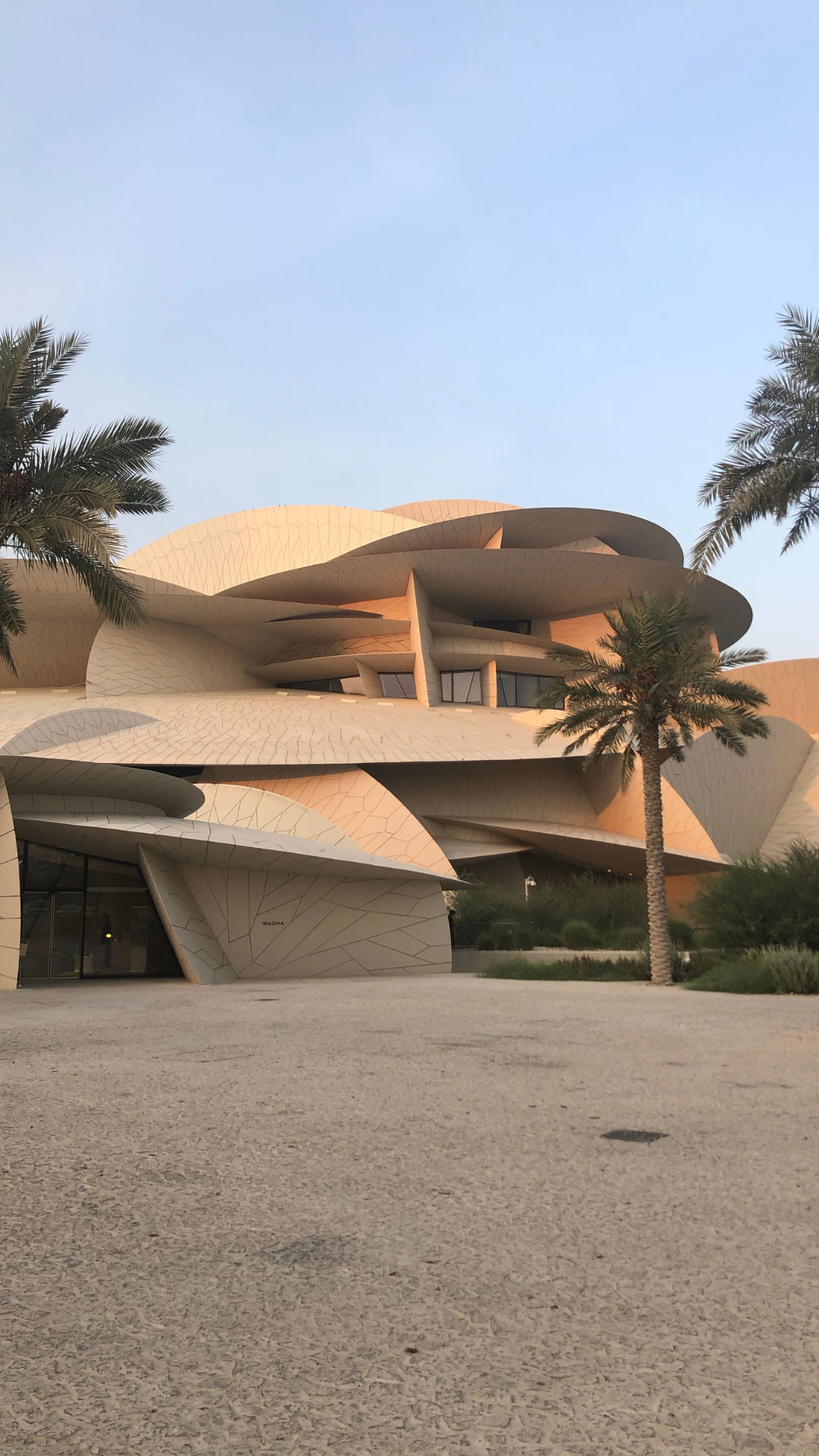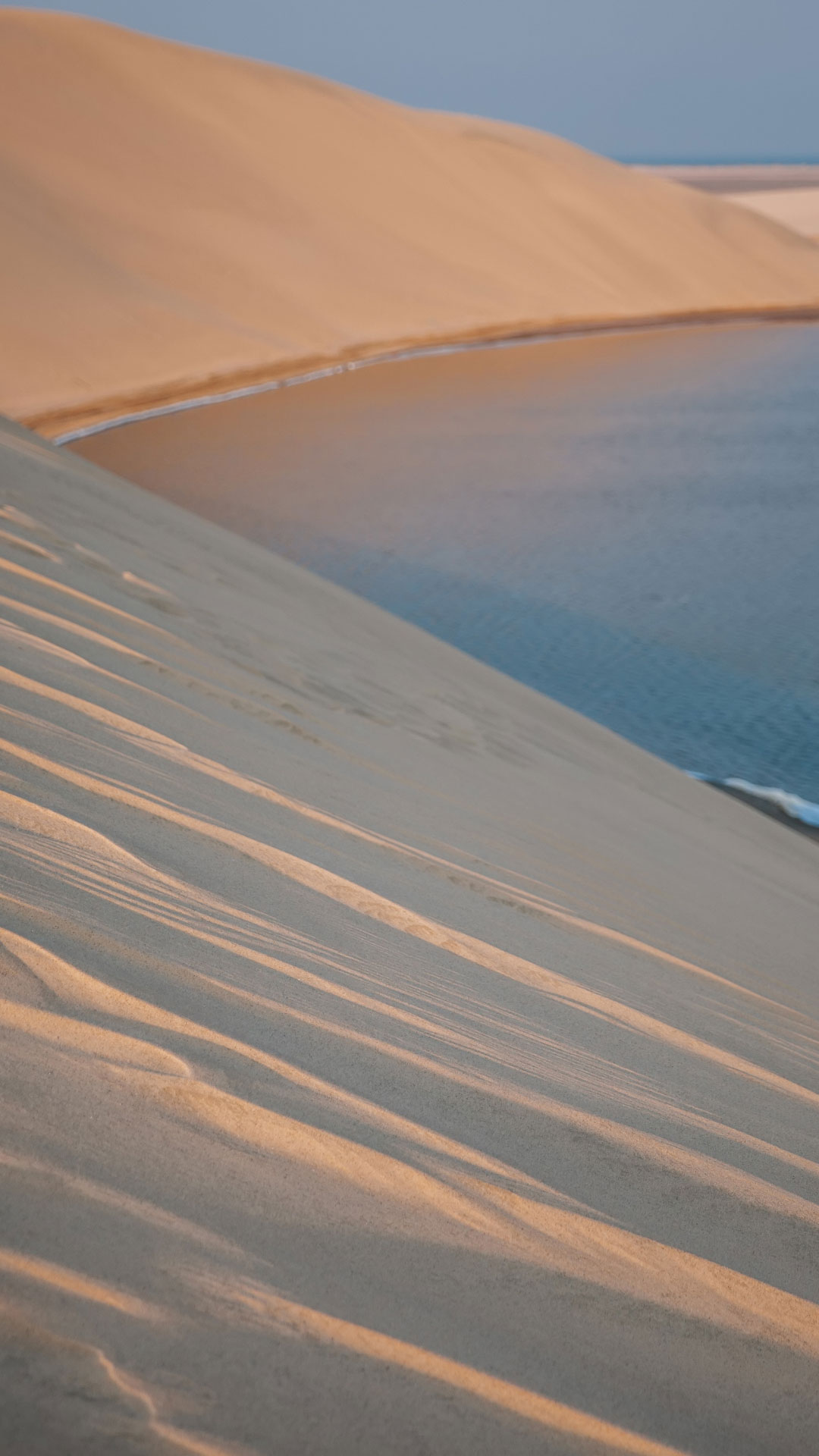 The cost of living in Qatar is very high, but of course, there is a good salary range on offer, and many employers cover your accommodation costs too, which is one of the most significant expenses each month. Naturally, the most expensive places to live are the cities, but they are also where the most job vacancies will be found. You could still commute to work and live outside, where it is cheaper. When your employer covers accommodation, they often have apartments available that you can use for free, and they will be furnished, meaning you won't need to buy any furniture. There is not much in the way of public transport, and buses are around $55/€53 a month. Anything imported is expensive, and that includes food; estimates suggest you need to allow 20% of your salary for groceries. When it comes to eating out, you will find a range of expensive and cheaper establishments. For socialites, there is plenty of shopping on offer, lots of gyms and clubs and other ways to entertain yourself, so you will never be bored. Going out for a drink with friends is a rare occurrence as this can only be at a hotel bar, and you will find the cost of 13/€12 for a beer makes lots of drinks unlikely.
To obtain the most up-to-date cost of living figures, we use the world's biggest cost of living comparison website, Numbio.com.
Food: USD $220 per grocery trip
Transportation: USD $55month (monthly transit pass)
Entertainment (movies, bars/clubs, etc.): USD $194 per night out
Housing: USD $1,854/€1780month (one bedroom in the city centre)
TEFL jobs in Qatar: KEY POINTS
EDUCATION
BA degree preferred
MAIN JOB TYPES
Private schools, public schools, private tutoring, volunteering projects
TEFL CERTIFICATION NEEDED
120 hour TEFL Training
Popular locations for TEFL jobs: Doha, Al Khor, Al Rayyan and Al Khobar
English teacher salaries in Qatar: The pay can be in the region of USD $1,600-$4000 each month, depending on the type of role and your experience.
TEFL qualification requirements: At least a 120-hour TEFL qualification
Prerequisite university degree: A degree is required to teach in Qatar
Currency: Qatari Riyal
Language: Arabic is the official language of Qatar, but English is widely spoken, as is a number of other Asian and European languages
Teaching programmes: Teaching adults or children in private language schools, international schools, vocational colleges, and universities
Age restrictions: Maximum 65
Previous teaching experience: is required for higher-paid roles.
The working week for English teachers in Qatar is around 44 hours, and this includes some time to prepare and plan your lessons. There are lots of native language teachers in Qatar, so you will come across people teaching other languages. You can work as an English teacher in Qatar without knowing any Arabic, but of course, it helps if you can at least learn the basic skills. In Doha, you will find a lot of English speakers, but if you venture further out, then but would definitely help if you knew some Arabic. In the classroom, however, stick to English as they want the children to work harder to understand and don't want you to help them in Arabic.
OUR QATAR TEFL RATING
3.8/5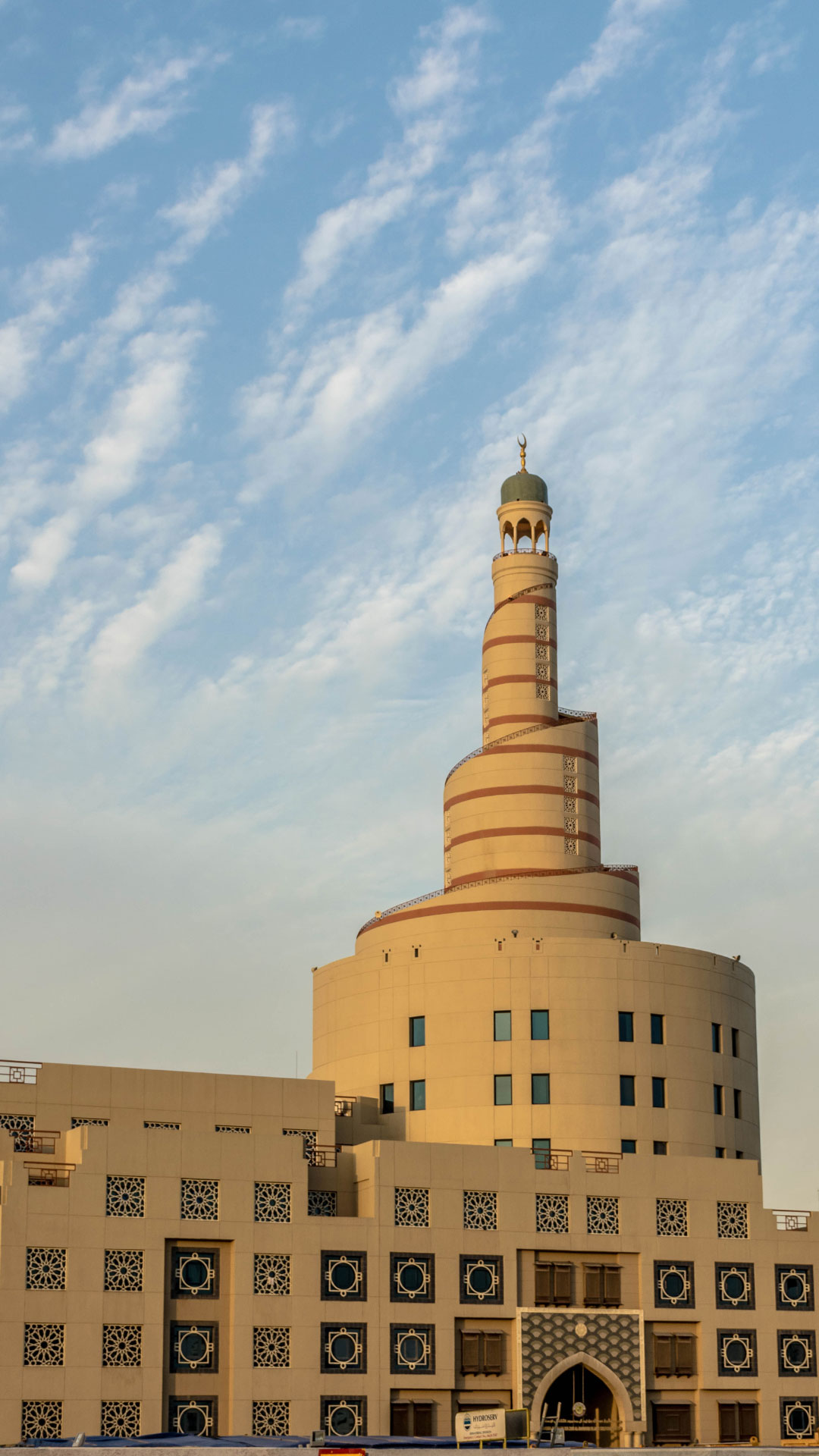 TEFL jobs in Qatar: FAQS
Q:
How much can I earn as an English teacher in Qatar?
English teachers in Qatar will earn around USD $1,600-$4000 each month, depending on their establishment and your experience and qualifications. Remember, you do not pay tax on your earnings.
Q:
Is Qatar expensive to live in?
Living costs are high in Qatar but only in so much as most big cities like New York, London and Paris. Accommodation is often included in job benefits which takes away that sizeable monthly expense.
Q:
Can I teach English in Qatar without a degree?
It is not possible to teach English in Qatar without a degree; it is a prerequisite along with a TEFL certification and coming from a native English-speaking country.
TEFL courses
Become a confident, qualified English teacher with flexible online, classroom or mixed learning.
TEFL internship
With accommodation, training and full in-country support sorted – it's the hassle-free way to kick-start your TEFL career.
TEFL jobs
Check out new TEFL job listings on our sister company's well-stocked jobs board.