Internship Eligibility Form
Fill out our form today and we'll match your abilities and goals to your ideal TEFL Internship.
Check your Eligibility
Your trip Itinerary
Travel to Incheon airport (ICN)  where you will take a short taxi ride to your orientation hotel.
When you arrive, you'll get a full week of cultural orientation.
You will learn about Korean culture, language, and society at orientation, as well as develop friendships with other teachers. Visits to a Taekwondo "dojang," a Korean cooking class, a visit to the Korean war monument, and the Hanbok experience at the Grand Palace in Seoul were among other cultural excursions.
After completing 120 hours of certified teacher training, you'll feel confident. You will work in either a public or private language school depending on your qualifications.
Teachers in public schools work at one to three schools in the mornings and afternoons, with classrooms of up to 30 students. Private schools, also known as Hagwons, have fewer classes and usually offer after-school activities in the mornings, afternoons, and evenings.
Your students will be largely young elementary and primary school students with a mixed level of English ability, providing you with a fantastic first-time teaching experience. During your 40-hour work week, you can expect to spend roughly 22 hours (public schools) or 30 hours (private schools) on hands-on teaching, allowing you time to develop lessons based on the in-house curriculum. Your main goal will be to help your eager pupils gain confidence as they improve their English skills through English conversational practice.
You'll get the opportunity to seek assistance from local educators, but don't forget to implement your own creative abilities to the classroom; this is your moment to shine!
You did it!  Don't forget to congratulate yourself on a job well done. It's time to decide if you want to continue to travel or teach in South Korea (or both).
By renewing your contract, you may be able to extend your stay in Korea and continue teaching. As a confident and experienced TEFL teacher, the opportunities are limitless for you.
What our teachers say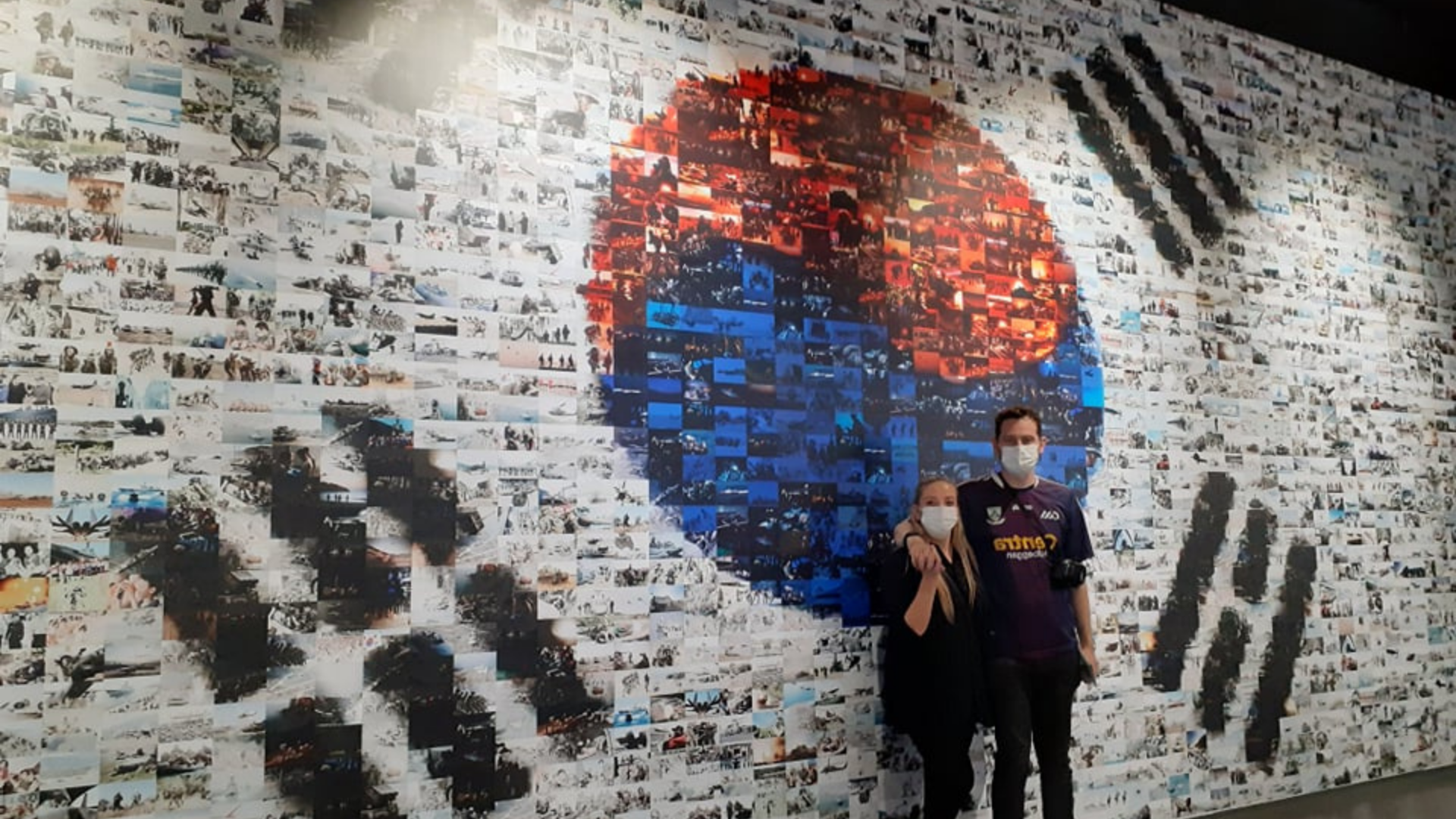 Eddie & Shannon
We both felt that teaching would be a magnificent way to enable us to travel and experience new cultures, and for me personally, I would get an insight into how schools and education systems work in other countries. After being stuck in the house during the Covid-19 pandemic, the travel itch just became too difficult to ignore, so we decided that as soon as we could go, we would.
Read More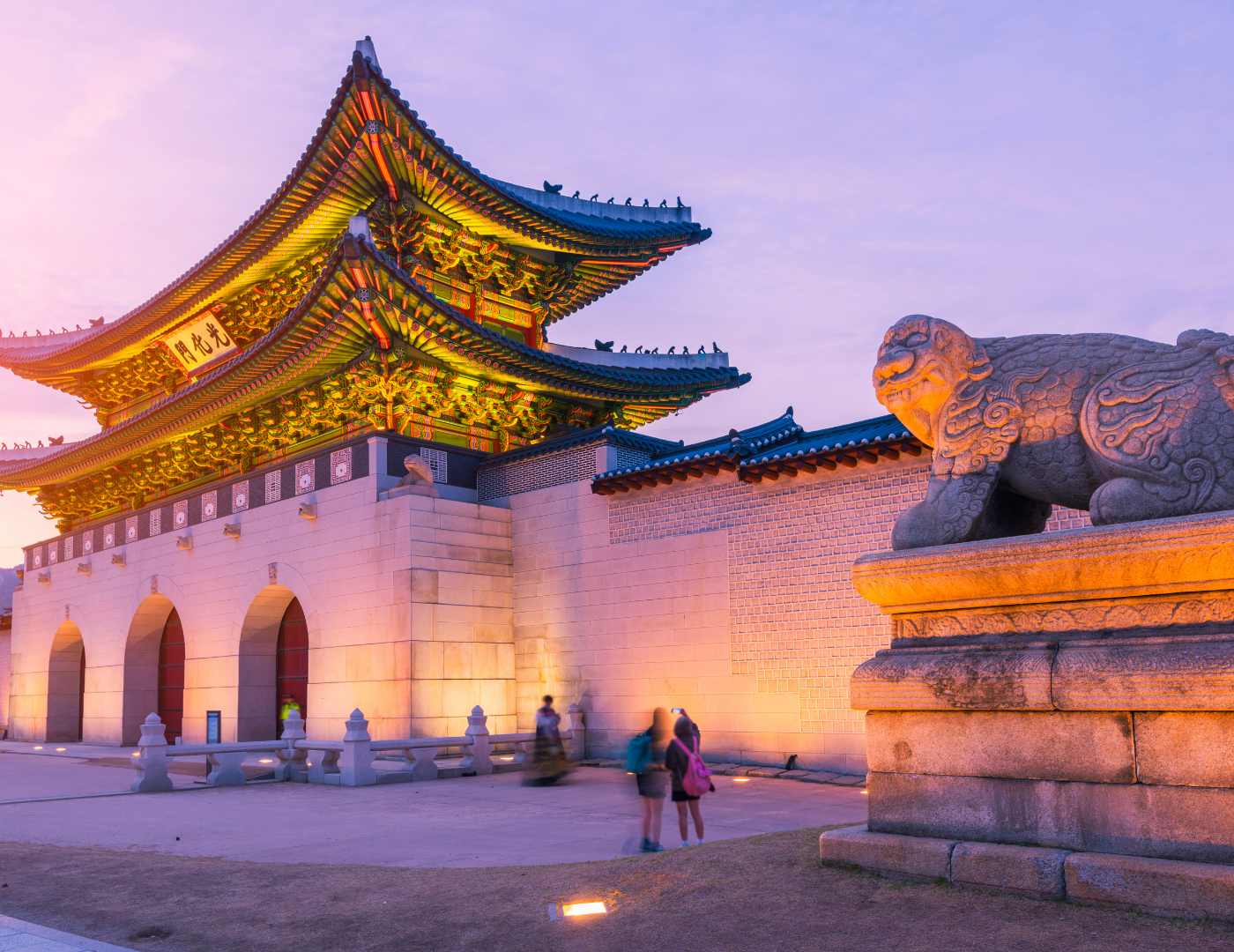 6 Reasons To Teach English in South Korea
If you're thinking about teaching in Asia, have you considered South Korea? Not as populated with tourists as other countries in East Asia, South Korea is a firm favourite among TEFL teachers.  With its intriguing blend of modernity and tradition, not to mention generous teaching packages, it's no wonder South Korea is one of the top TEFL destinations.
Read More
Locations
Schools are located nationwide, from big cities to small towns. The South Korean headquarters are in Seoul. Preferences for school locations can be given during the application process, but not always guaranteed.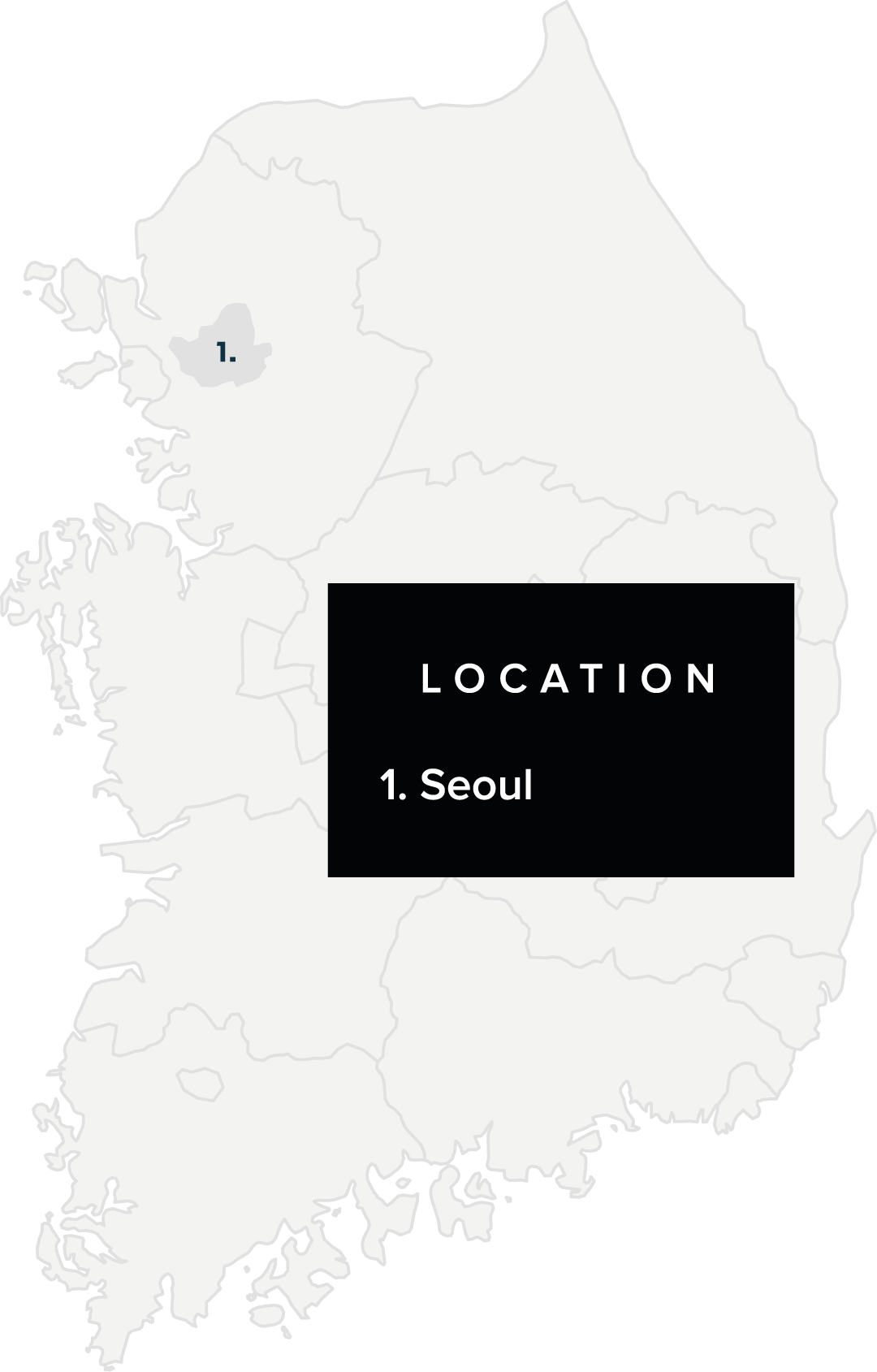 Interested? Get in touch.
If you are interested in teaching English in South Korea and would like to learn more, request a call with one of our experienced travel advisors about this opportunity.

how it works
Before you go, you'll have an application form to fill out and documents to submit, a video chat, and then you'll be on your way.
Explore this internship!
Teach abroad - Explore the world and improve the lives of others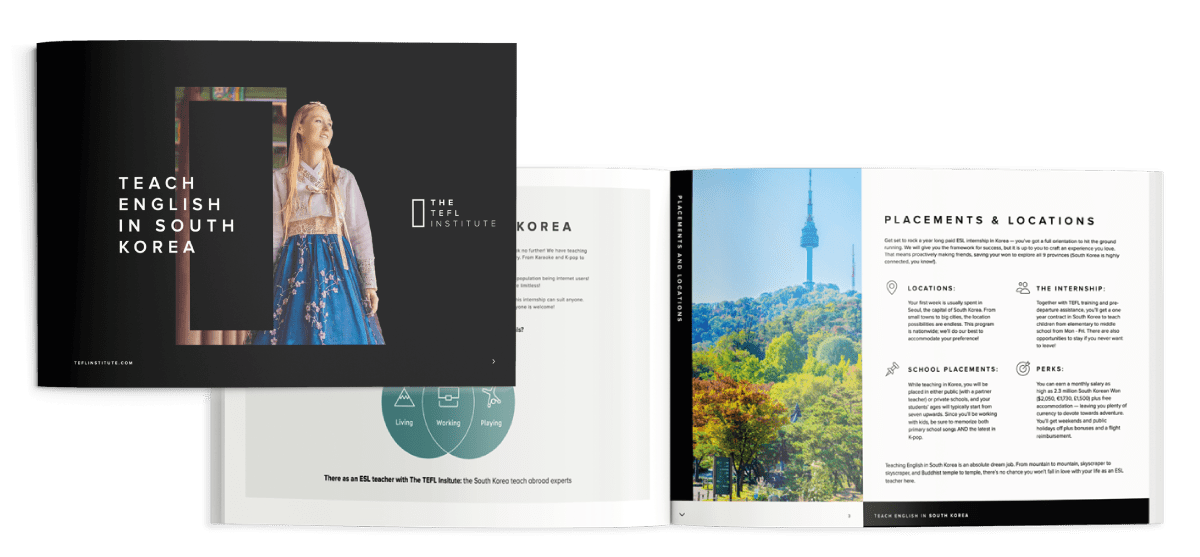 Get the guide to South Korea
Cultural Excursions
Wondering what you're going to do with your precious free time? We know there are certain adventures that cannot be missed out on! So make sure to take a look above at these recommendations from past TEFL interns in South Korea, and create your own South Korea bucket list!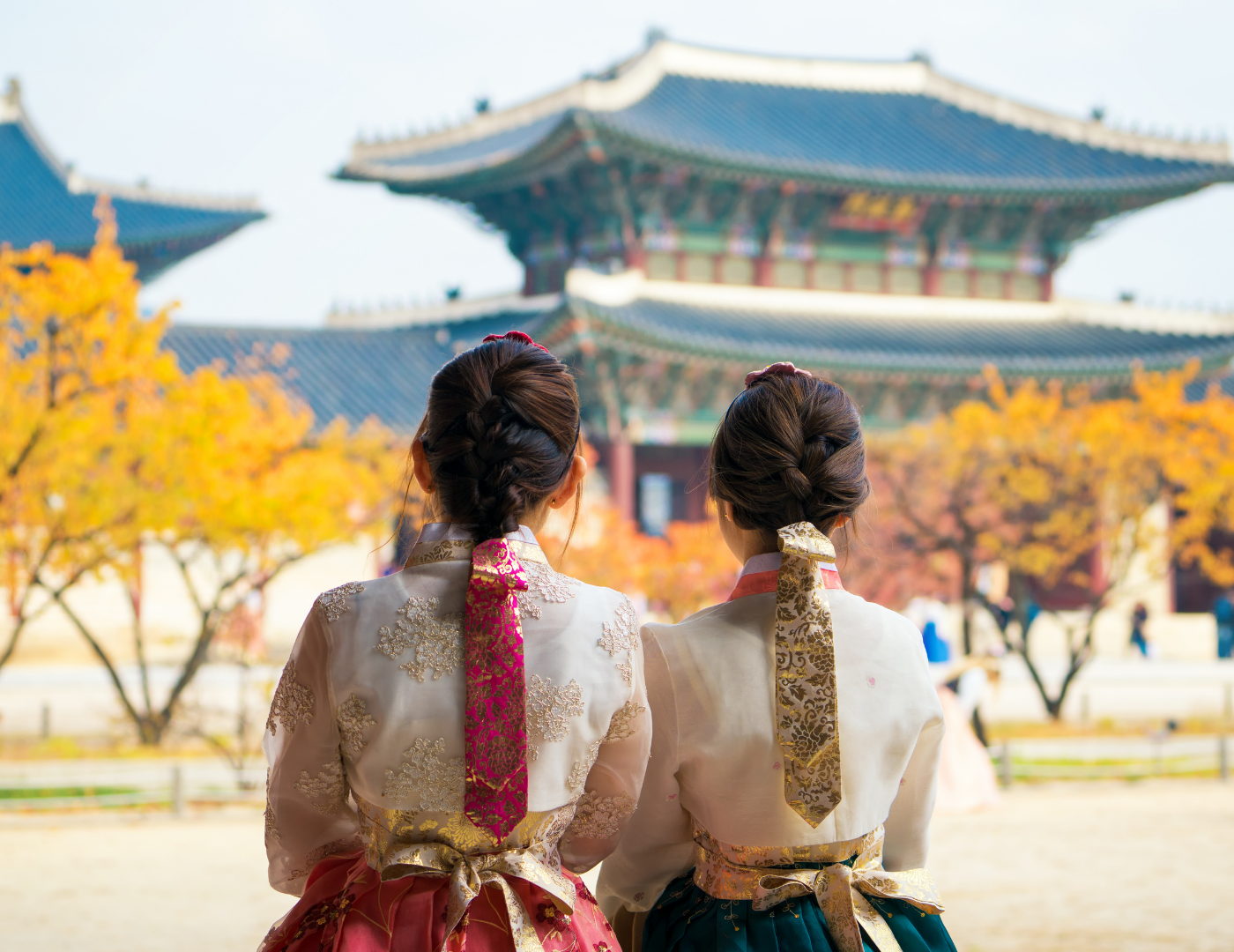 Outside the Classroom
Outside the Classroom
On top of your free time exploring while teaching English in South Korea, you can take part in two cultural orientations throughout the year. These classes and excursions will take place over three consecutive weekends.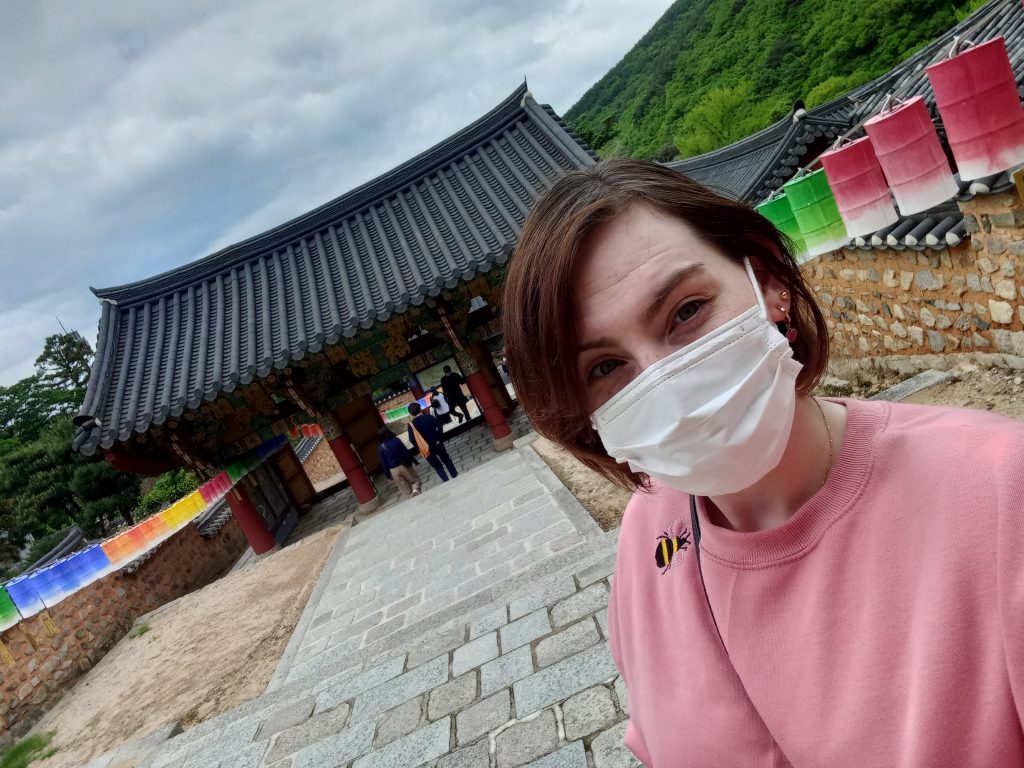 Teach & Travel
Teach & Travel
The rent-free accommodation you will live in is your typical Asian-style accommodation, complete with a kitchenette, and you get it all to yourself! The internet in South Korea is one of the fastest in the world, and relatively cheap.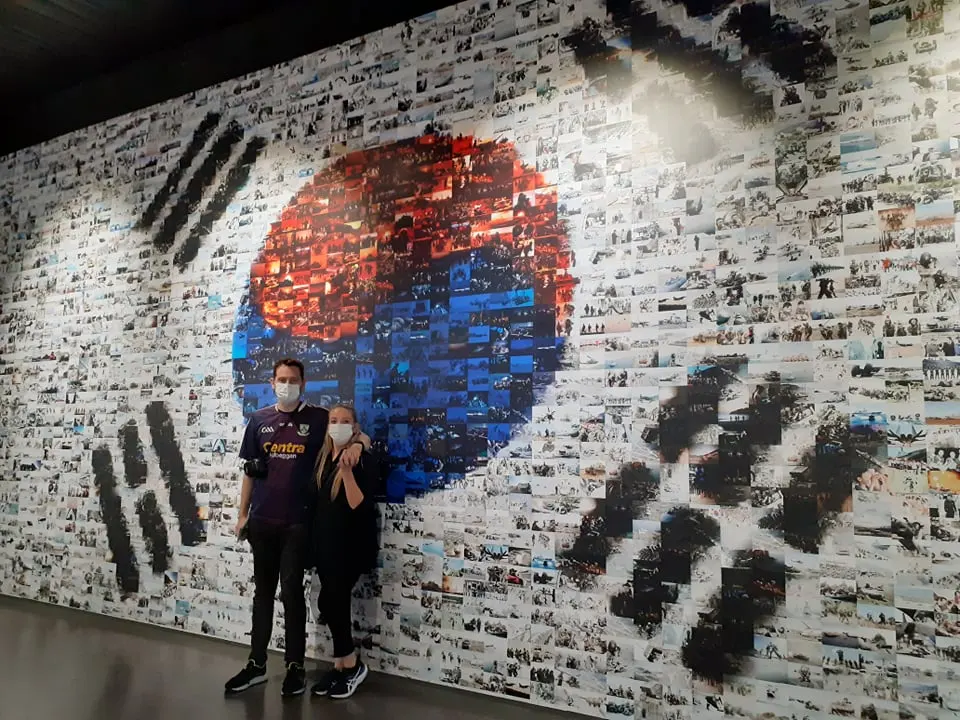 Work Schedule
Work Schedule
Students in Korea come to learn English as a supplement to or as a replacement for their public school English education.
verified student reviews
Out of 1570 global reviews