Teach English Online
There is a growing demand for English teachers online, which gives you the opportunity to build a full-time career from anywhere in the world, or boost your income without leaving home.
Learn More
Teach English Abroad
Want to experience teaching in a new country? Our TEFL Internship packages take the hassle out of teaching abroad, allowing you to focus on the more enjoyable aspects of your TEFL travel.
learn more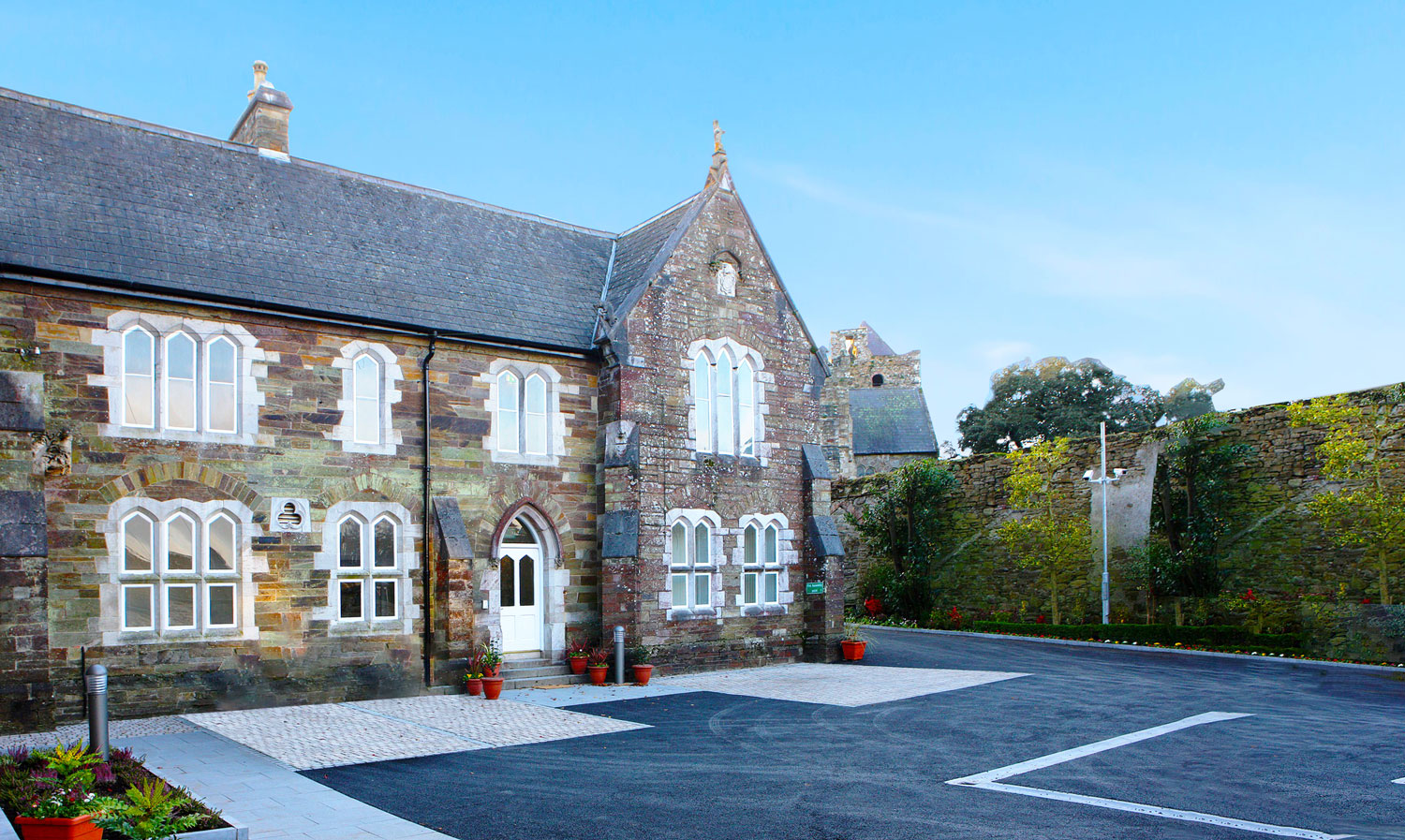 World Class Training - fully accredited and government regulated TEFL courses
The TEFL Institute harbours over 30 years of experience in the English as a foreign language (EFL) industry. Together with our team of academic educators, we will assist you in choosing the perfect TEFL certification online, and help prepare you to teach English online or abroad. All of our TEFL courses are accredited and internationally recognised.
Our government and Ofqual-regulated Level 5 TEFL Diploma courses guarantee the highest standard of teacher training and qualification. Because of this, our TEFL training and teachers are highly rated and in constant demand by employers worldwide.
We have the experience, global reputation, and curriculum that employers respect and trust.
The online TEFL/TESOL courses can be completed on any device. Download our TEFL app and work on your course from your phone or tablet!

Ranked Top TEFL Teacher Trainer 2022
Awards and Accreditations:
The TEFL Institute's Level 5 qualification accrediting body is Highfield Qualifications. This qualification provides learners with an internationally recognised certificate/diploma and can be used to secure visas, teaching positions and other employment-related to English language teaching worldwide.
[Approved Centre Number: 21335]
OFQUAL (The Office of Qualifications and Examinations Regulation)
Ofqual gives formal recognition to Awarding Organisations and regulates qualifications, examinations and assessments. Ofqual has given approval for Highfield, the Awarding Organisation (AO), to provide a wide range of regulated qualifications in varying sectors, including Education and Training.
The Accreditation Council for Distance Learning:

ACDL  is an accrediting body specialising in distance learning courses. Their ethos promotes an unyielding standard of excellence among providers bearing their seal of approval. This ensures that ACDL-accredited educational providers offer the best in certified quality standards to students.
[Accreditation number: 2854-2540]
The Open and Distance Learning Quality Council are an independent guardian of quality in open and distance learning. To achieve accreditation, a provider must submit to regular assessment by ODLQC, and show that the education or training offered meets those standards. This accreditation offers proof of quality, which is then reflected in our TEFL graduates.
Join Our Complimentary Webinars
Do you want to become a professional EFL teacher? Then this webinar is for you. You'll learn what it takes to get the most sought-after TEFL qualification, stay connected with people who have taught abroad, and find resources for English teachers and job seekers.
Recruitment Session: Teaching English in Vietnam
register now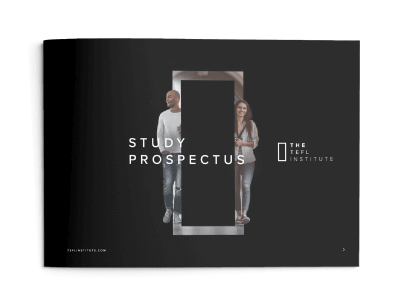 TEFL Institute Study Prospectus
Our 24-page TEFL brochure has everything you need to know to get started as a TEFL teacher. Find out which TEFL course is best for you and hear from our alumni.
download
Hear from our Graduates
See what our satisfied graduates have to say about their experience with The TEFL Institute.
Verified Student Reviews
Testimonials from students who have taken courses through The TEFL Institute and found success teaching English online or abroad.
(4.9)
Out of 2133 global reviews
Question? get in touch
faqs
Yes. There are plenty of opportunities for people Who want to teach online but don't hold a degree. Once you are TEFL qualified, you can find work online using two routes: working for an online school or starting as a freelancer. We would suggest getting some experience working with online companies in the beginning before setting out on your own. Some companies that hire candidates that are not degree holders include Cambly and Latin Hire.
Like any job, income is mostly based on your experience working for online companies. Usually, you start at a lower rate of about $10 -$12 per hour, which is increased by bonuses based on your teacher rating or the number of classes you take. If you have experience and are working in a specific niche, such as business English, as a freelancer, you can charge anything up to $35 per hour.
A TEFL (Teaching English as a Foreign Language) course is a training program that prepares individuals to teach English to non-native speakers in countries where English is not the primary language. In the Netherlands, there are several organizations that offer TEFL courses. These courses typically range in length from a few weeks to several months, and may be offered in-person or online.
To find a TEFL course in the Netherlands, you can start by searching online for organizations that offer these programs. Some options include:
International TEFL Academy: This organization offers a range of TEFL courses in the Netherlands, including online and in-person options.
TEFL Worldwide Prague: This organization offers a 120-hour TEFL course in Amsterdam, which includes 6 hours of observed teaching practice.
TEFL Institute: This organization offers a range of TEFL courses in the Netherlands, including online and in-person options.
It's important to carefully research the reputation and accreditation of any TEFL course you are considering, as the quality of these programs can vary significantly. Look for courses that are accredited by recognized organizations and have a good track record of preparing students for successful careers as English teachers.
Once you have completed a TEFL course, you will be qualified to teach English in a variety of settings, including language schools, private schools, and universities. Many people who complete a TEFL course go on to work in countries around the world, including in the Netherlands.
De TEFL-certificering (Engels onderwijzen aan buitenlanders) is een professionele certificering die normen stelt voor degenen die Engels als tweede taal willen onderwijzen. Het is ontwikkeld door de Council of International Schools (CIS) en het is momenteel een van de meest populaire internationale onderwijsreferenties. Om een ​​TEFL-certificering te behalen, moet u slagen voor een online examen dat uw kennis van grammatica, uitspraak, sociale wetenschappen en andere gerelateerde onderwerpen test. De TEFL-certificering wordt ook over de hele wereld erkend, dus u kunt er zeker van zijn dat u met succes Engels kunt onderwijzen.
Ja, het is zeker de moeite waard om een ​​TEFL te krijgen. Het zal je niet alleen uitstekende Engelse vaardigheden opleveren, maar het zal ook veel kansen voor je openen in de wereld van werk. Hoewel er veel scholen zijn die TEFL-cursussen aanbieden, is de beste manier om de juiste voor jou te vinden, door wat onderzoek te doen. Je kunt informatie vinden op websites als teachingjobs.com of Indeed.com, of door te praten met mensen die de cursus al hebben gedaan en ervan hebben geleerd. Als je eenmaal een school hebt gevonden die je interesseert, zorg er dan voor dat je hun website bezoekt en de cursusdetails zorgvuldig bekijkt, zodat je precies weet waar je aan begint.
Het kan tot twee jaar duren om een ​​TEFL-gecertificeerde leraar te worden, maar deze hoeveelheid tijd kan veranderen afhankelijk van uw locatie en de beschikbaarheid van trainingsprogramma's. Er zijn een aantal manieren om een ​​TEFL-gecertificeerde leraar te worden, waaronder online cursussen en persoonlijke lessen. De beste manier om erachter te komen welk programma het beste bij je past, is door wat onderzoek te doen en prijzen te vergelijken. Je moet er ook voor zorgen dat het programma dat je kiest is goedgekeurd door de TESOL (Teaching English as a Second Language) Accreditation Council. Zodra u uw cursus heeft voltooid, moet u slagen voor een assessment dat uw kennis van het onderwijzen van Engels als tweede taal test. Ten slotte moet u slagen voor een criminele achtergrondcontrole en een professionele vergunning verkrijgen van uw land of staat. Nadat dit alles is voltooid, ben je klaar om te gaan werken als een TEFL-gecertificeerde leraar!